Ohhh... Man! How much do we love to give honest brutal & sarcastic reply. There no bigger victory than shutting the mouth of your opponent. And strong rebuttal doesn't discriminate between friends and foes.
If you think that you are one of those honest, brutal & witty guy who doesn't fear to speak his or her mind without any prejudice
Then, I dare you to reply...!
---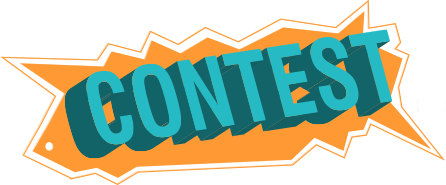 It is most exciting and simplest CONTEST!
You have to give a bold & fittest reply to a statement in one sentence only. Then RESTEEM and UPVOTE this post. That' all.
🏆WIN PIZE POOL - All SBD payout from this post 🏆
---
---
🏆🏆 RESULT of CONTEST #9🏆🏆
I got some of good reverts for "I don't do things for the response or for the controversy. I just live my life." -Rihanna
It's Time for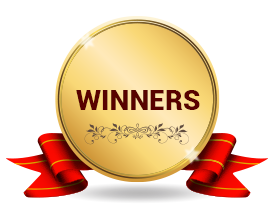 @oshiokhenhoya (WINNER)- Yea no wonder every tom dick and harry knows the size of your boobs.
@ashley4u (Runner-Up)- Well Honey , if you were just living your life , you would be in your PJ's . And why would you flaunt your boobies like that!? IF it isn't for the attention and the Controversies , Just saying!!
@bayobari (Runner-Up)- Cool story. 'That's alright because i love the way you lie.


Thank you all contestants for participating.
To Visit Contest#9 click here.
***
---
---
NOW
Contest#10 || STATEMENT
"One of they key problems today is that politics is such a disgrace. Good people don't go into government."
-Donald Trump

***
HOW TO ENTER
UPVOTE & RESTEEM this post.
Give reply to above statement in one sentence only. And yes! abusive words are allowed as long as you are not disrespecting the personality who has said the above statement.
RULES
1 entry is allowed from an account.
The WINNERS will be selected by @dpatcher on the basis of witty but fittest reply.
Contest will be open for a week.
Good Luck.
---
---
---


🏆 🏆 Due to absence of capable sponsor, post is not earning sufficient payout to even cover 2SBD which was prize pool till contests #9. At the end of contest 9, I had to change the prize pool. I want to say to all the fans of the contest that I really want to increase prize pool but unable to do so. Therefore I am eager to get support from steem-power packed steemians to run this contest. Also I would like to get suggestion regarding this.🏆🏆



Also visit: TO TELL A TALE of a Picture Contest #11
---
---
Love from-