Welcome everybody, to the best weekly contest you will ever see!!
This is a reward pool contest that you can join every day, from Monday to Sunday. This isn't a sprint, but a marathon.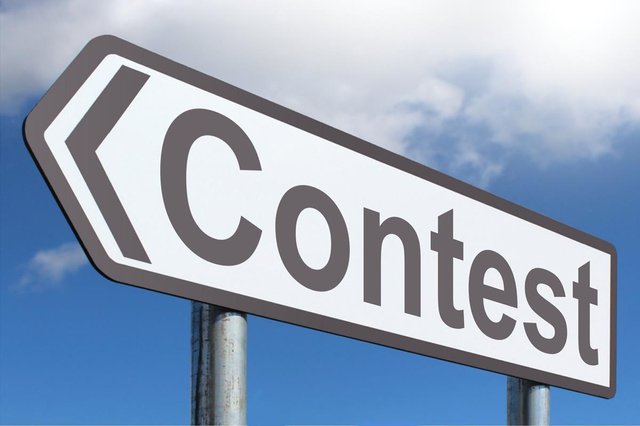 To Participate you just need to comment below your predictions from the chosen games.
You should join this contest every day to accumulate the most amount of points and have a shot of winning the reward pool on Sunday. The result of the winners will publish every Tuesday.
Standings after 3 days of competition: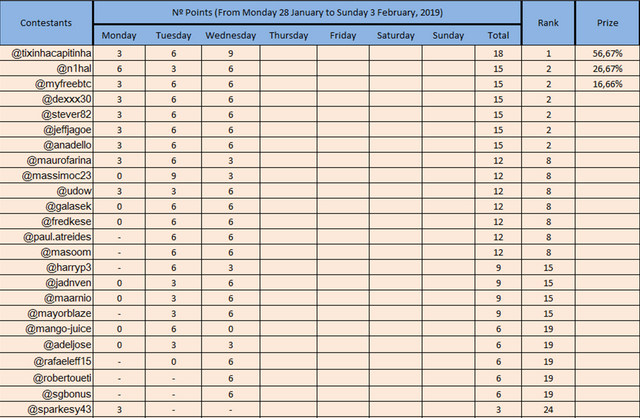 Prizes
Now that SBD is being printed again, I no longer can sustain the previous prize pools, it´s just not viable. The prize will now consist of the amount of SBD produced by all 7 posts of the weekly contest.
So, although nothing is required to participate, your UPVOTE and RESTEEM is, now more than ever, fundamental to build a decent and interesting prize pool. Or we need a very generous sponsor (more information below).
Prizes will be shared among top 3:
1st place will win 56.67%
2nd place will win 26.67%
3rd place will win 16.66%
Rules
NO UPVOTE, NO RESTEEM, NO FOLLOW REQUIRED (but appreciated)

Choose the result from the list below and post your prediction in the comments;

Participations end before the first game starts (17:30 /5:30 pm UTC).

1 correct predictions = 3 points

In the eventuality of a tie, for any place, the total prize will be shared equally.
Pick the Result:
1- Schalke vs B. Monchengladbach

2- Barcelona vs Valencia

3- Monaco vs Toulouse

EXAMPLE:
1- Schalke
2- Draw or X
3- Toulouse
Call for Sponsors:
Finally, if anyone of you wants to sponsor this contest and increase the STEEM/SBD prize pool, you are always welcome. As a return, you will be featured in every upcoming post related to the contest. If you would like to sponsor, please comment below or discord me: Diogo#2408
If you know anyway on how I can improve the contest please leave your idea in the comment section, I would appreciate it very much.
Our first sponsor: @maarnio Thank You!


We need more like him!
Thanks for your time!
If you appreciate the work I´m doing: