**Finished** Minnowcontest: Get 195SP FOR FREE for a week from minnowbooster!
It's about time I made my first contest! Using @minnowbooster, I will give the gift of 195 Steem Power for a week!

---
What is Steem Power?
Shameless copy/paste from @donkeypong's Still Confused by Steem, Steem Dollars, and Steem Power? The Power Plant Analogy post:
Steem Power (SP) operates like a concentrating force. Like a boiler, it superheats the content and creates steam. Oops, I misspelled that; I meant STEEM! When you earn rewards for posting and voting, part of this is paid to you in SP. When you Power Up, you are increasing your SP also. Congratulations, you are becoming a virtual Class A shareholder with your bucketful of shiny tokens. SP gives you stronger voting influence. It also gives you a virtual stake in the future growth of Steemit and the Steem economy, since most of the new currency tokens created are paid out to SP holders. Where does the real muscle come from? From your hard work, of course. Creating and curating content makes it all start to bubble happily.
To put it in a few words: When you have more Steem Power, your rewards are higher.
---
How to take part?
Contest is now closed!
Step 1: Upvote this post
Step 2: Resteem this post
Step 3: Comment saying that you resteemed this post and anything else you might want! (Note: failure to include the word "Resteemed" will make your entry null)
Step 4: ???
Step 5: Profit!
All 3 steps (upvote, resteem, comment with "Resteemed" are required) for valid entries.
Cutoff date: Comments made after midnight of Monday July 17th UTC will not be taken into account! Cut-off time in various timezones
---
How will the winner be chosen?
I will write down all usernames of correct entries, and assign them a number (starting from 1). I will edit this post to add the list, and also add it as a comment.
I will then head to random.org/integers, and using the following configuration (adjusted to the correct numbers of course) I will get a number, that will be the winning entry.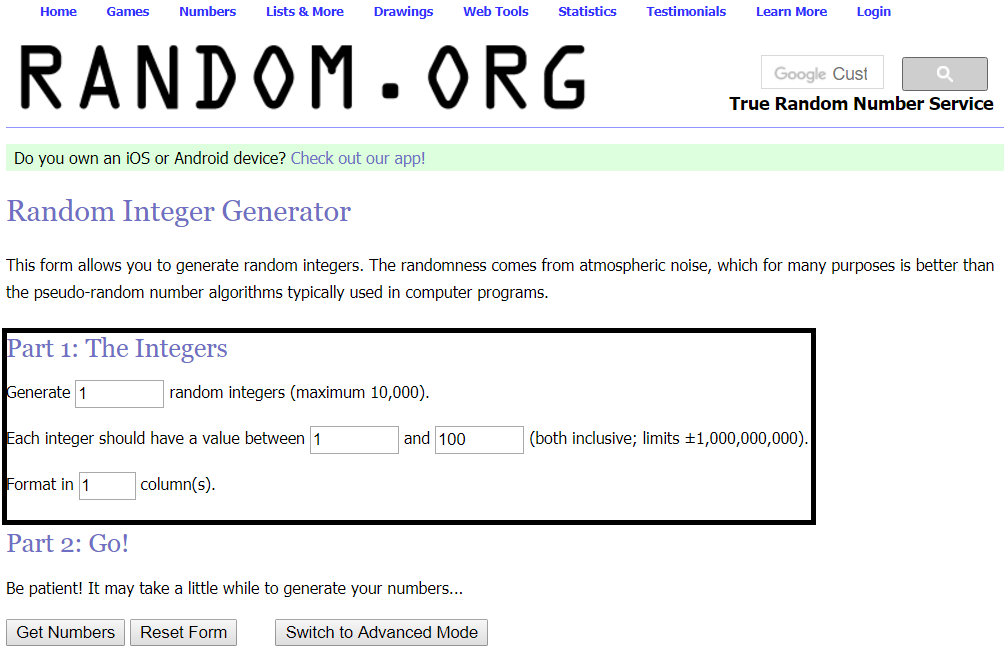 I will record this as a video, which will be added on this post as a comment, and also in a new post tagging the winner.
---
Why do this?
I think most people in here, do not understand the value of Steam Power. This is a small step to help them understand why having more Steam Power makes you more powerful.
Also, as a thank you to the minnowbooster folks who have done an amazing job with their service!
---
I am running a witness server. Please consider voting me for a witness.