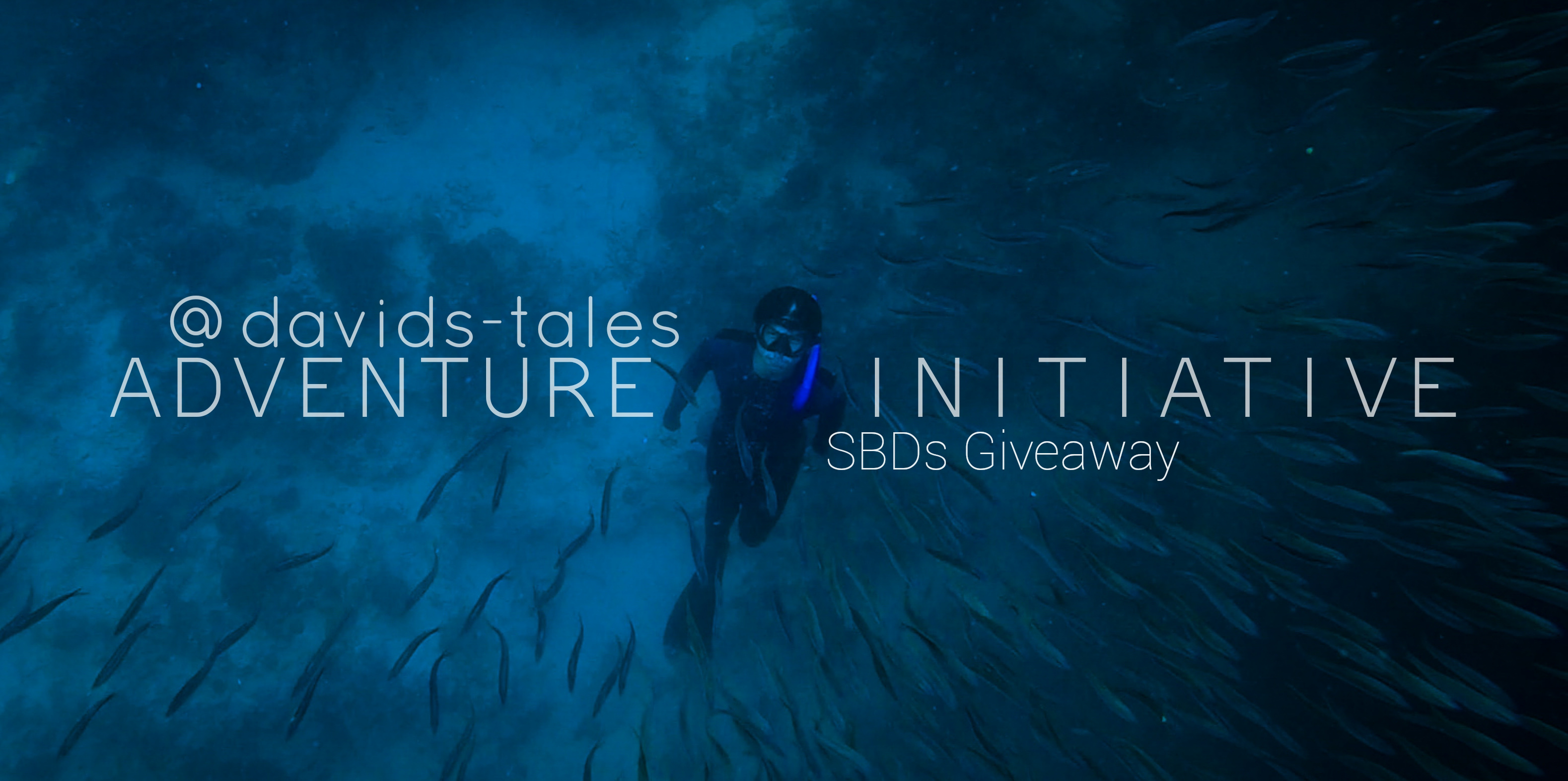 The Adventure Initiative had been formulated to encourage people to go out on adventures. It's also very timely because in the Philippines Summer and several long weekends are coming up! Before I begin explaining the mechanics of the challenge let me tell you a story of how it came to be.
---
Unplanned and unexpected brings another weekend with another adventure. This time we travelled two hours from Cebu City to the Province of Aloguinsan. Hidden in a valley of mountains and a wooden stairway we were greeted with a beautiful white sand beach called Hermit's Cove. The beach was peaceful, relaxing and breathtakingly beautiful. The locals are so friendly and the whole vibe of the place had been so relaxing.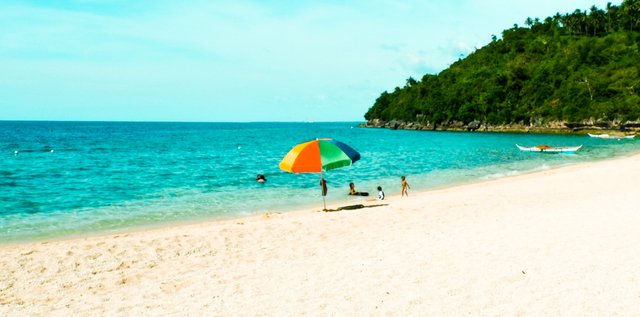 Although the province has got a lot more to offer and we will surely come back soon with the rest of my travel crew, we just wanted a slow relaxing day at the beach.
After Aloguinsan my cousin had invited me to come to Moalboal to celebrate his birthday so after chilling on the beach I hopped on the bus about 1 hour away to get to Moalboal just in time to be greeted by a vibrant red sunset contrasting against the deep blue hue of the sky.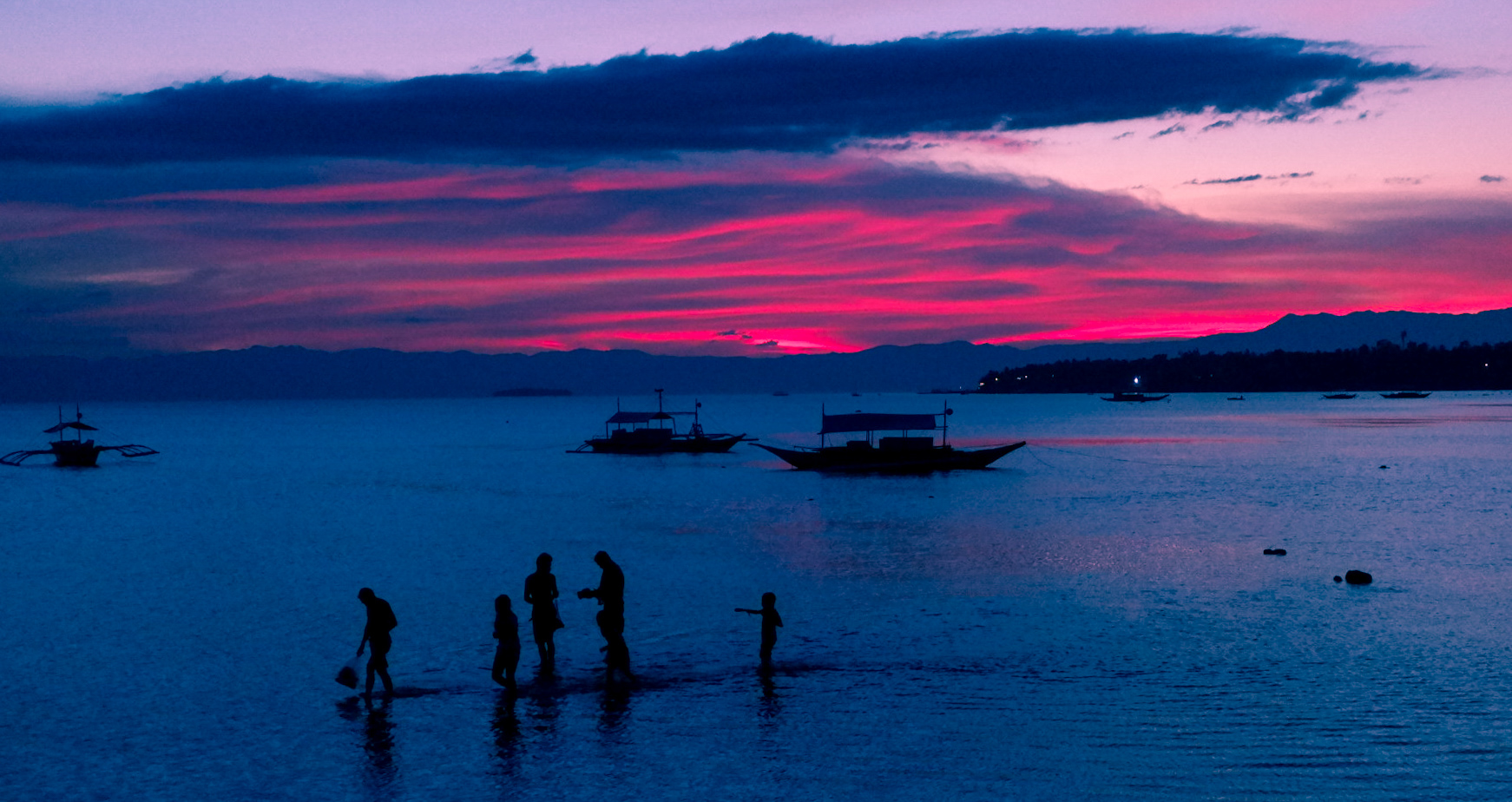 As the sun rose we took to the seas. I will forever love Moalboal with its rich marine life the reef was so alive we got to dive with turtles at depths less than 5 meters.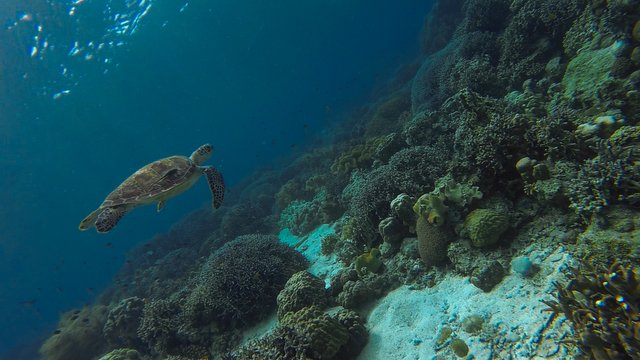 How did I get here?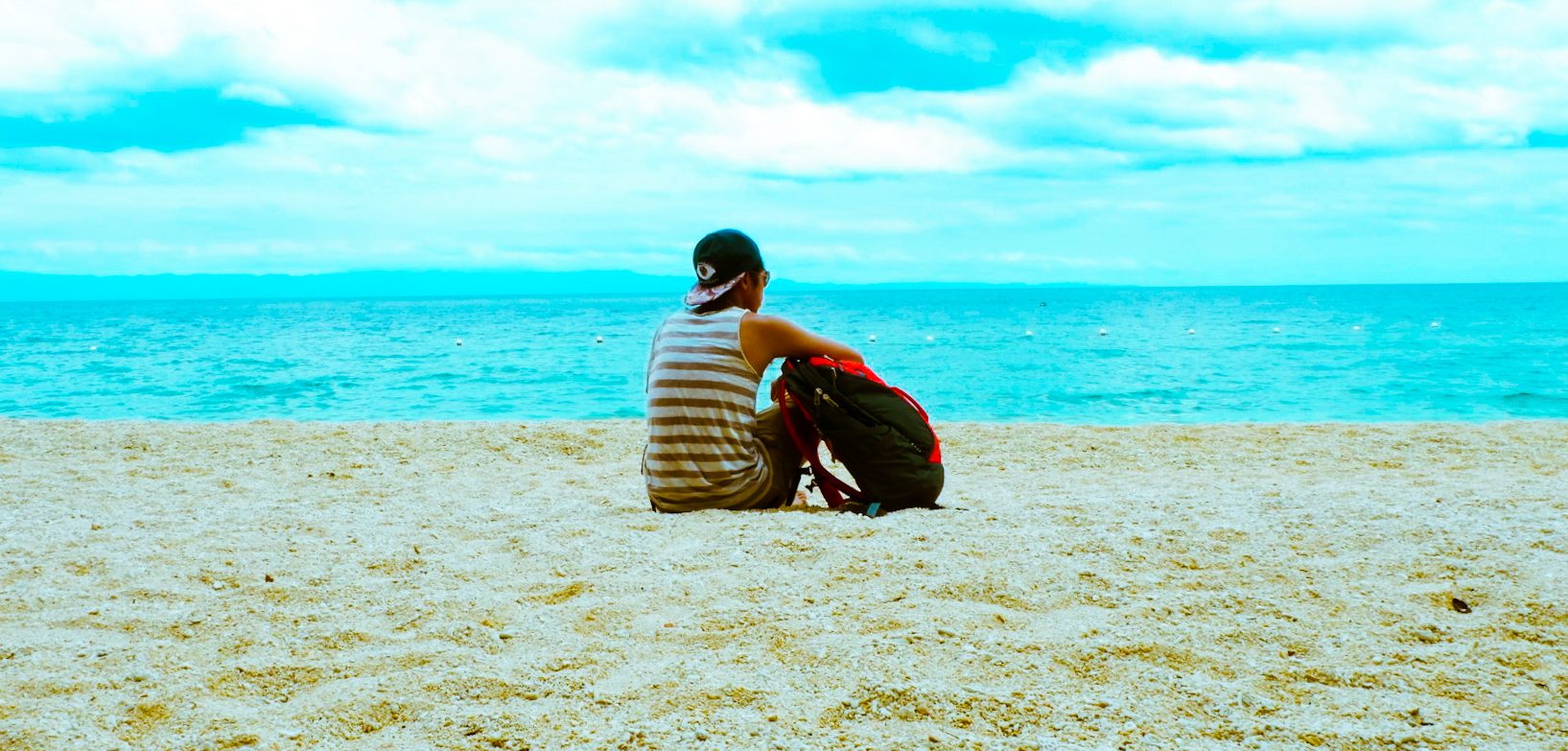 The whole time all I could think of was "How did I get here?". Not arriving on the beach but rather at this point in my life, from the moment I hopped on the bus, to arriving at hermits cove and sitting down on that white sandy beach, the mortorcycle ride to the bus terminal, to the bus ride to Moalboal to go see my cousins, to diving with turtles, even on the three hour ride home to Cebu it was all I can think of. A sense of euphoria washes over me as I try and wrap my head around it.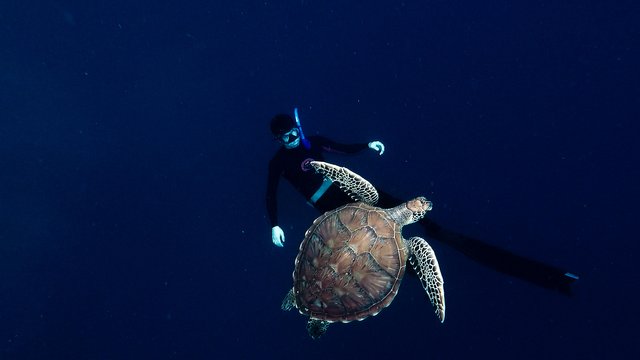 When did my life turn take a turn into the extraordinary? Where the lines between life and adventure has blurred. I have been traveling a lot but not as much as I have been this year. Last year it was one trip a month some months I even just stay at home and "man-cave". Since January I've had at least two trips a month and so far from the trips we've booked and started scheduling this goes on until July of this year.
Is it because of steemit? Not really I would still have gone on my adventures either way but Steemit does help alot in financing these trips.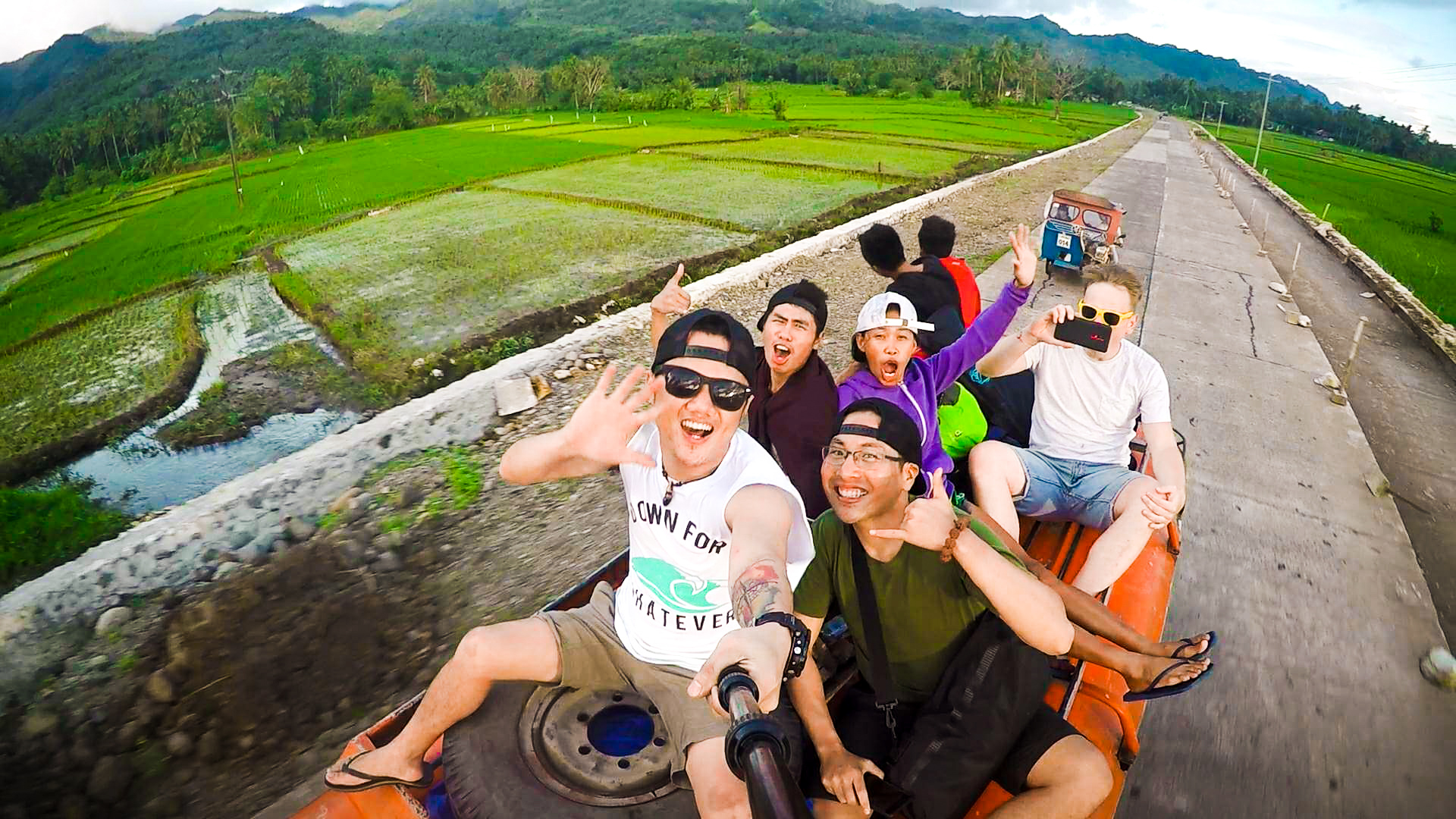 Adventure after adventure, meeting new people, catching buses, chasing turtles and breath-taking sunsets. I can't begin to fathom how this life came to be, only that I am enjoying every moment of it. Even as I try to finish writing this I am in the airport waiting for my flight. I can't help but look back and think that the life I've always dreamed of is starting to take shape.
"It does not do well to dwell on dreams and forget to live." – J.K. Rowling
Most people go on vacations to escape the everyday life yet the reason I go on adventures is encapsulated by this quote from Doctor Who:
"I'm not running away. But This one corner of one country on one continent on one planet that's a corner of a galaxy that's a corner of a universe that is forever growing and shrinking and creating and destroying and never remaining the same for single millisecond, and there is so much, so much, to see. Because it goes so fast. I'm not running away from things, I am running to them. Before they flare and fade forever." -11th Doctor; BBC's Doctor Who
There is so much in this world to see. And I simply cannot sit in an office all week then stay at home to sleep all weekend when there is so much wander out there. So to foster this environment here in Steemit the Adventure Initiative was formulated.
---
The Adventure Initiative
The Adventure initiative, a play on the marvels "Avengers Initiative" ,is my way of encouraging travel bloggers and quality content. Since adventures and travel need planning and a budget the contest will last until April 15th 2018.
For this contest I will be giving away a total of 10 SBD,(hopefully I can give a bigger prize pool in the next contest period) anyone who wants to donate to the prize pool is also welcome!
THE PRIZES
First prize will win 5 SBD
Second prize will win 3 SBD
Third prize will win 2 SBD
How to Join:
Follow my profile, upvote and resteem this post
Comment your entries on this post as Adventure initiative: (link of entry)
Use the tag #Adventure-Initiative so I can keep track of your posts
The Challenge
The challenge is simple go out into the world and go on adventures, live life and write about it. It doesn't have to be a big cross country trip across Asia it can be a weekend adventure to the beach or mountains. So long as you share your story.
However since I am an advocate of quality content I do have a few points I will be looking out for when judging.
First is tell the story of your adventure the best way you can. Get the reader engrossed in the story you are telling. Make them want go and take that trip.
Second, your story must not only be compelling but also helpful. Make sure that anyone reading will be able to go on your trip. Get the important details like names of places, contact persons, budget in there.
Third, document. Put in photos, lots of photos. Share your experience. The photography will also be a huge part of it. Going on adventures is fun but documenting it while you're in the moment is often a challenge.
Fourth, pacing and formatting. Be creative in how you present and tell your story yet still have a sense of order to it.
This initiative is to encourage other travellers out there to share their story and also help discover hidden gems that aren't mainstream tourist destinations. 10SBD may not be much but for now it will have to do. But I hope I will be able to give back more next time around.
With this initiative we dare to live the life you've always wanted. Unlike in books that the main protagonist will just so happen to be pulled into an adventure, in real life adventures take initiative. You have to go out there, chase it and choose to live your adventure. And I hope you do.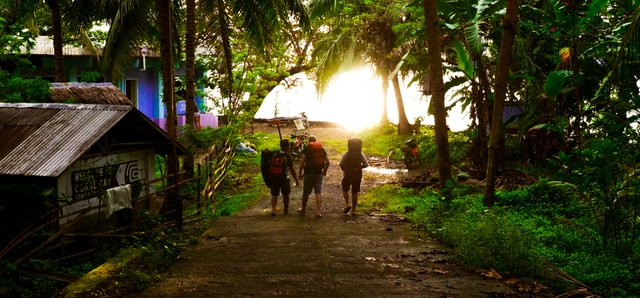 ---
"Two roads diverged in a wood, and I-- I took the one less travelled by, and that has made all the difference." – Robert Frost
Good luck! In classic Avengers fashion: ADVENTURERS ASSEMBLE!!
Thanks for reading! Hope to see you participate in my challenge and take the mantle of Adventurer! Stay Awesome!!