THE "THANK YOU ECONOMY" WEEK 28 SBI CONTEST
WINNER ANNOUNCEMENTS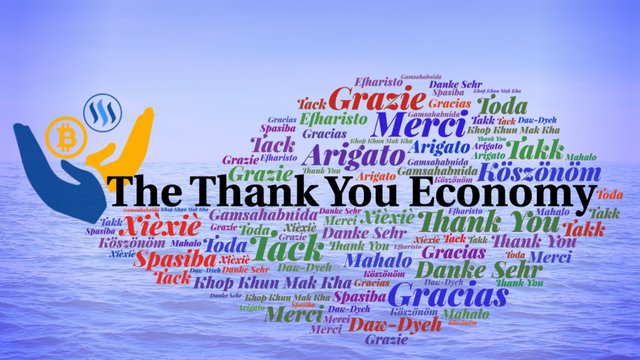 Let's kick this off with a THANK YOU to everyone who Participated, Commented, Upvoted and Resteemed the post. I want to send a special shout out to @theycallmedan for a nice upvote on last weeks contest. He basically funded the contest for several weeks with a single upvote. Plus he's got some awesome content as well, I like straight shooting, no sugar coating, growth and life advise. 

We were way off on engagement this week we only had 7 comments,  5 Participants!  and 1 Engagement Bonus Entries. 
I'm going to call it my fault as I have not been very engaged this week, but this makes it easy for picking the winners
They wanted to thank all of these wonderful people for their love and support
@scrooger @masoom @portugalcoin

I really enjoy doing this and I'm still meeting a ton of new people through the contest. On a side note WE ARE OPEN TO SPONSORS FOR NEXT WEEKS CONTEST, so if you are interested in sponsoring a week just give me a shout out and we will see what we can work out. 

ON TO THE WINNERS !
!!!!!! DRUM ROLL PLEASE !!!!!!
ON TO THE WINNERS !
!!!!!! DRUM ROLL PLEASE !!!!!!
The Winners by Rando Wheel Selection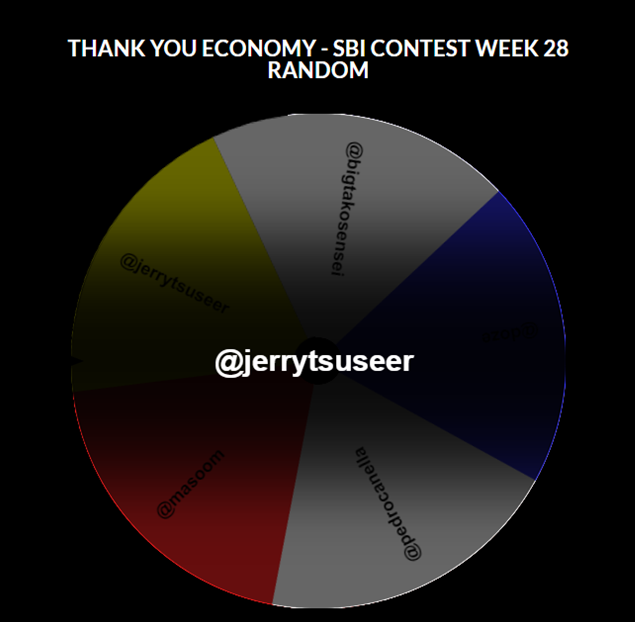 The Winner Of The Most Amazing Entry...
I was being lazy, so I rolled the rando wheel....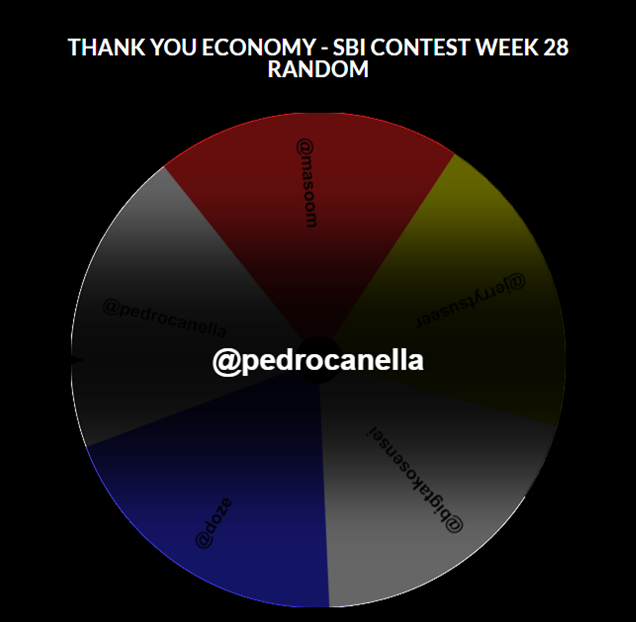 Each will receive one share of Steem Basic Income.

Bonus Round 1:
Community Participation:  We had 1 entries this week.  
The winner by being the only selection:

I decided to change the rules a bit this week(yes I get to do that)
I'm going to give the two entries that did not win one SBI share also... So @bigtakosensei and @doze will both get a share of SBI
Congrats to all the winners!!!! If you guys really enjoyed The Thank You Economy, or have any suggestions let me know in the comments.
Just Incase You Don't Know What SBI Is.
In the interest of saving space you can learn more by visiting @steembasicincome.  It is a pretty cool project with several people working on it. The brains behind the operation and main sponsor is @josephsavage #steembasicincome  

REMEMBER TO SAY  "THANK YOU" TO SOMEONE
Thank You Everyone For Another Great Week
If you enjoyed this please Follow Upvote and Restream
You can also catch me on 
LinkedIn  Yes I'm a super-nerd computer geek who likes nature and gardening.
Twitter   Mainly use this for airdrops and other things I enjoy scoping out.