DUE TODAY: "How We Met" Contest with 10 SBD in Prizes
We have had a bunch of awesome stories entered thus far, but we want MORE!
Today is the last day to get your stories in! By midnight US Central time (ish, because honestly, I won't start on the "WINNERS" post until about this time tomorrow!)


It's fine if you're entering two contests at once... leave the link to your entry in THIS post (and we'll keep looking at the original post as well) and use the howwemet tag so we can find you as well!
Here is the original contest post:
@serapium and I have decided to host a contest together! We think we have a pretty UNromantic and crazy "how We Met" story, but we would also love to hear your story! Do you have a super romantic story? A crazy weird story? A funny one? Maybe all three? Tell us your story for a chance to win!
WRITING CONTEST: HOW WE MET!
Rules:
Write Your own "how we met" story (ALL couples welcome!)
*True stories please! (feel free to get descriptive and make it into a wonderful story, just keep it real)
*Must be YOUR story, not a friends/relatives, etc.
*You and your significant other can write your story from different perspectives and each enter the contest, but please tag each other, because I would love to know when I'm reading the same story from different perspectives!
Word count between 250 & 1500
USE THE TAG #howwemet in your tags so I can find you!
If you are chosen as a winner, I will be using a photo from your post (with credit to you) as well as a snippet and a link to your story in the compilation post.
Prizes (to be judged by myself and my husband @serapium)
4 SBD for the best story overall *Be unique & original
2 SBD for the most romantic story
2 SBD for the most unusual story
2 SBD for the funniest story
Deadline: February 12th!
I'll post a compilation of the winners posts on February 14th for Valentine's Day!
You can read more about us in these posts:
Here is Patrick's Perspective of our Love Story!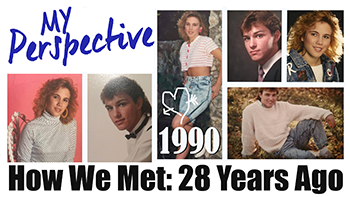 And Here is mine: The Unexpected Romance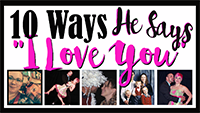 10 Ways He Says "I Love You"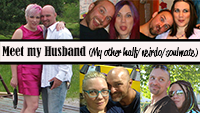 Meet my Husband, My Other Half, My Lobster!