#PIFC / @PIFC PAY IT FORWARD CURATION CONTEST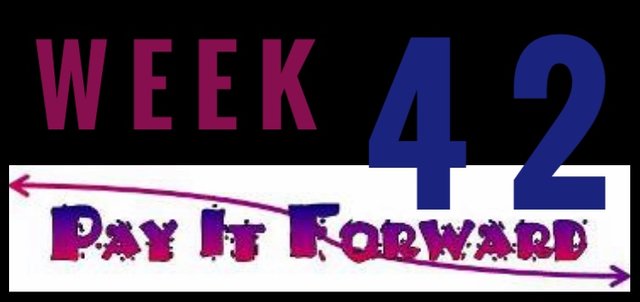 The Pay It Forward Curation Contest is one you need to enter or need to visit When you can. You are Reading this so i hope you follow through. The PIFC is all about increasing exposure for high quality posts and increase the level of engagement on steemit. Thats what I love to do. But I also love newbies and I remember When I was starting this was what I needed. So i am paying it forward.
I guess I love it and was absent a few pifc weeks but I am here again. You can take part by entering the contest or just helping to visit the entries from other steemians and their featured posts.
Everyone can choose their level of involvement and the appreciation and the efforts of everyone who helps to promote quality content on Steemit is Welcome. I choose 2 newbies for My entry in week 42. I hope you like it. And I hope these two Will have a flying start on this platform, they did their best on their #introduceyourself
SO GO READ ..... !
 1. @josietrueblood 
 (  REP 31 — SP 15 )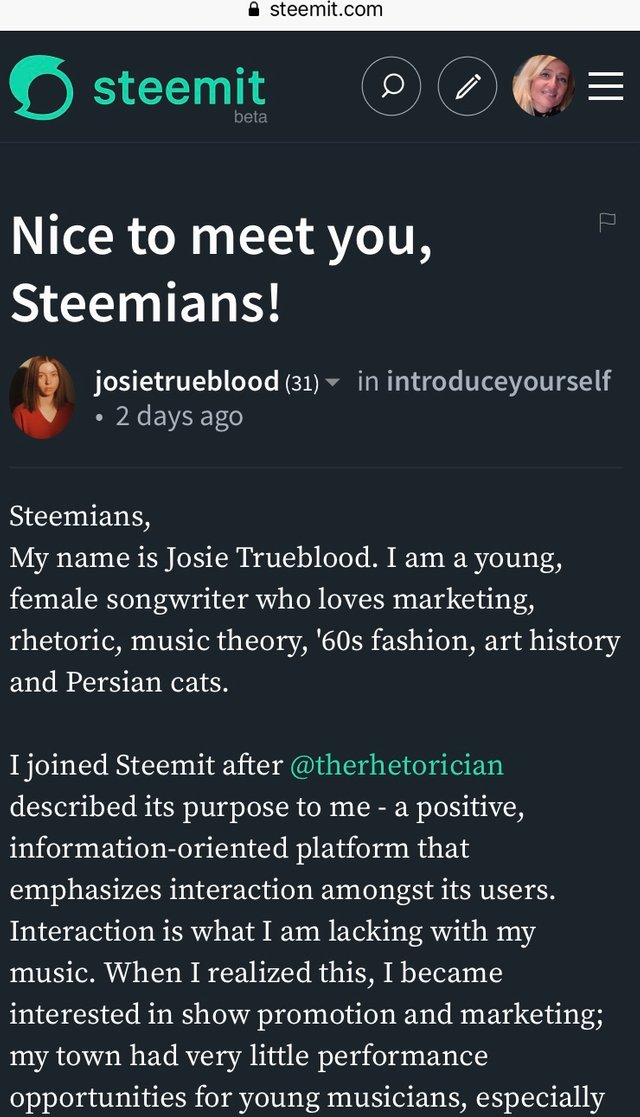 https://steemit.com/introduceyourself/@josietrueblood/nice-to-meet-you-steemians#@josietrueblood/re-brittandjosie-re-josietrueblood-re-brittandjosie-re-josietrueblood-nice-to-meet-you-steemians-20190122t035356756z
My first TIP is @josietrueblood, from the USA yes @wolfhart another one from your side off the world! Josie( I LOVE YOUR NAME CAUSE I HAVE THE SAME 😉 ) joined through @therhetorician
( Thank you for advertising steemit its needed )
I listened to her Soundcloud.com and the music is playing while I type this blog.
@verhp11, @s3rg3 and @melbookermusic
This is an angel voice !
https://m.soundcloud.com/josie-trueblood/three-brains
&
 2. @photographyguy 
 ( REP 54 — 40SP/130STEEM)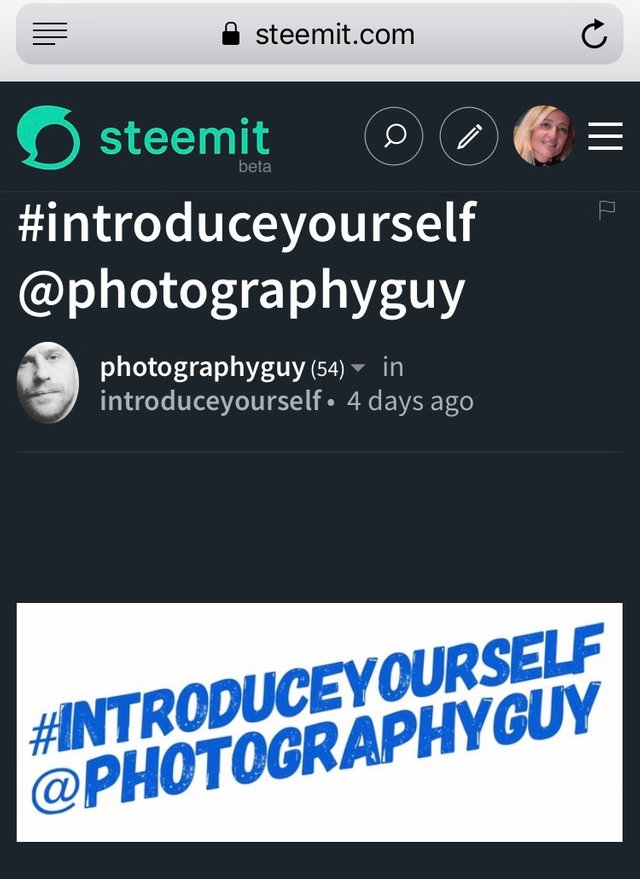 https://steemit.com/introduceyourself/@photographyguy/introduceyourself-photographyguy#@photographyguy/re-brittandjosie-re-photographyguy-introduceyourself-photographyguy-20190122t020119486z
Mark is My Second featured blog and Goes by the name @photographyguy.
With his passion for crypto and photography he is in the right place. His mission to create is about to take off. The blogging is comming! I like passionate and well written #introduceyourself blogs, so Thats Why I think you should pay the blog a visit and read,
Thanks for stopping by help Our featured fearless newbies who join When Steem is low, its appreciated
And remember Focus on Being creative instead of Being busy !
"Consistent Actions Create Consistent Results"
"Not everyone is a blogger but everyone has something great to offer"
Lover of Life and L❤️ve in General - @brittandjosie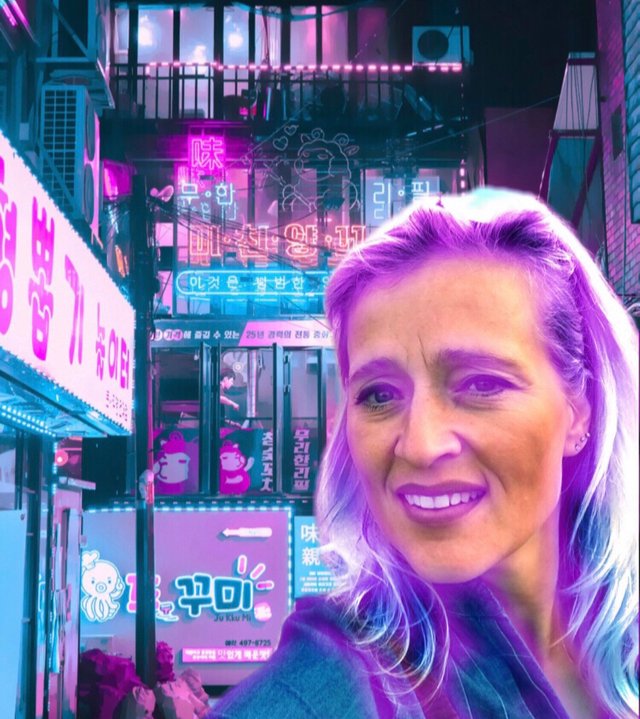 I fully support witness and developer group @blockbrothers for the Steem blockchain. If you want to support them, they would appreciate your vote here.


They build Steemify, a notification app for your Steemit account for iOS.
Get it Here:





Member off the #steemitmamas #steemterminal #powerhousecreatives #needleworkmonday and #payitforward and on Discord
COME AND JOIN !

Sources used : My own private stock collection, Google and with others its mentioned in the blog.

I would like to thank all my STEEMIT friends who have been supporting me. Feel free to leave me any feedback.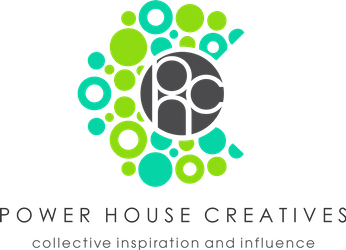 Member of The Steemians Directory
https://www.steemiandir.com