---
"Those with the most power on social media have the least knowledge, and those with the most knowledge have the least power"
---
Introduction
Gone are the days when companies who can afford it even at that; queue to rely on tv or radio commercials which run at most 5 times per day and only for few minutes to serve as the anchor for how there product will do on the market. These method effectively sidelined small businesses and individuals who are less buoyant to use such platform but with the advent of social media comes a new phase in how information is shared easily and consequently a new approach to product marketing .
The bubble of this social media outlet has allowed some new companies to get into the front line in their respective sector of service. Few of them are Uber in transportation, Airbnb in accomodation. One of the key derivative of the present approach is the rise of influencers; so called due to their huge base of followers on the available social media outlet.
However, there is a huge backlash of businesses who are yet to use it to their advantage due to some limitations beyond their control. For example, finding the right influencer with some reputation for a particular market can be quite taskful and expensive altogether, leaving small businesses and individual discouraged on the long run; even those that could afford the fee are subject to manipulations from their bigger competitors who are happy to ride the market permutations alone via any means possible.
The way out for small businesses and individuals is to patronise local influencers with cheaper options who will be easily accessible on a platform like Patron.
Based on the Airbnb model, Patron seeks to combine the sharing economy with the flexibility of social media services for promoting numerous business activities based on the fact that an influencer can form a reputable network which consist of specialised following built around some key demographics.
Therefore, influencers can help businesses to better market their product to a wider range of audience while generating revenue in the process and creating a rich source of information for its followers base. They all represent the major players within the Patron ecosystem.
How everyone benefits on Patron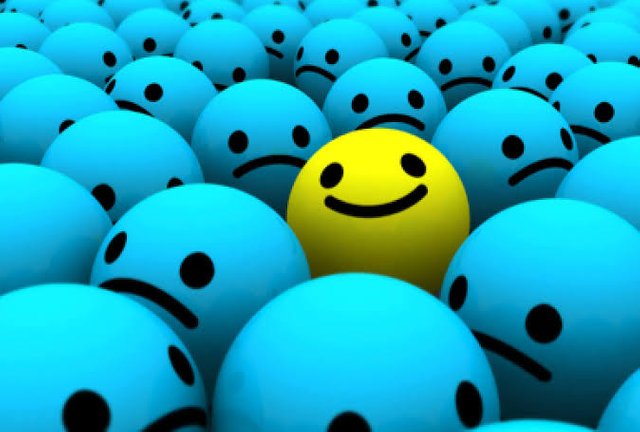 Image Credit
The major players are identified as the Host, Sponsor and Fan and this is how they are able to benefit from their various role within the platform.
Host or Influencers
They can set contracts with sponsors to generate a secure and stable means of revenue over a length of time agreed by both parties which could be on the spot basis, month or year-long. They get paid by promoting sponsor's material. With patron, influencers also gets the oppurtunity to advertise themselves actively to a sponsor based on their reputation score which is determined by the influencer's worth based on these criterias
Number of Followers · The number of people are available through this user's network
Engagement Level · The frequency of engagement between the influencer and their followers
Reputation · Reviews of the influencers from their followers
Sponsors
Also known as guest. They are guaranteed to create a lead around the advertised brand or product for an agreed timespan by paying an influencer to run an Ad for their product. Businesses stands to gain more from specialised followings built around key demographics which enables them to easily target a direct customer and make a sale.
Fans
Influencers can generate more revenue by building a high network of followings. while the followers benefit from better content and sponsors gets the desired visibility for their product or market in the process with minimal research and investment. Its a win-win situation for everyone involved.
Fans represent those at the extreme end of this value chain and they can be a consumer or service provider in few cases.
What makes Patron Unique
Better Content Management
The sheer number of messages that runs through a user timeline can be so alarming. Which means they are less likely to go through them all within the interval and the chances of seeing it reduces if this content dont get posted regularly. Which is one area where Patron holds some advantage due to its cheap advertising rate, businesses can afford the marketing skills of more influencers so that the message could be relayed to the audience as often as possible. And because of their superior management approach, the platform enables influencers to easily connect to numerous social media with minimal fuss.
Improved business Visibility
This is another big advantage for businesses who associate with Patron. Due to the decentralised nature of the platform, there is no room for manipulation like the present system. Therefore, without a central point of control, every market gets an equal chance to find the right influencer for his product at a reasonable offer.
---
Patron Service Window
---
Patron realise the importance of having a plan that suits every customer and that is why they have structured the programs to be flexible for every kind of users. Therefore Patron services is built around 3 major economies which can help businesses achieve the desired result on a large scale internet like the social media. These campaigns are identified as
√ On the Spot Campaign
Similar to the pay-per-click schedule which ensures influencers only gets rewarded when a user clicks the advertising link of the said sponsor. The beauty of this campaign is that business can easily detach from an influencer if the need arise without the need to make any grandiose commitment. This plan is great for attracting huge customers within a short-term and so can be wuite expensive when compared with other plans.
√ Monthly Ad Campaign
This plan unlock some key benefits which are not accruable in the one stop campaign, such as undivided attention of the influencer for the time period. Which is why this plan can attracts such customers that get convinced only when they see multiple testimonies (more like variants). Other things to factor in when choosing any plan is the nature of the product or how often people use it. For instance a one time disposable product might not be suitable but if it is a good that people might likely change monthly or quarterly, it is appropriate to go with a month or year plan.
√ Year-long Ad Campaign
This scheme is the grand plan and can save the business a lot of money. It is ideal for businesses who are looking to build a name or a brand. Therefore, an influencer with high reputation can qualify for such a role since he does not only act as the brand ambassador alone but doubles as the community manager as well.
Therefore, Patron serve as the hub for businesses/brands to meet different class of influencers as per the demand.
Patron Key Events and Features
This enables every fans to connect with their network easily from one app. Therefore, they can get quick updates and access to quality content once their favourite influencer do so. The Patron Live supports more than 10 active apps including Facebook Live, Youtube Live, Periscope Live(Twitter), to name a few.
A learning hub for social media enthusiast and influencers. Anyone can access this training by paying a small fee denominated in the platform currency (PAT). Digital Certification are issued by Patron upon completion of the program to participants.
Others are
---
Still in development! Coming soon in android and Ios version
Also checkout their demo version here
---
Feel free to read more about the programs from their whitepaper
PAT Token
PAT token will serve as an utility token for the Patron economy via the following means
By sponsors
To engage with influencers and utilize their networks
By fans
To promote the content of the influencers their follow through "likes" which in turn raise the influencer's ratings and their marketability
By influencers
To reward fans for contests, promotions, and events
Source
Summary
Some of the best features of using Patron is the absence of middlemen which means that influencers and sponsors can avoid complex reward structure and be able to run a hitch-free , transparent and cheap Ad campaign for the period stipulated in the smart contract.
Also by decentralizing the whole industry, they give power back to the people who deserve it, just like someone rightly said
"Those with the most power on social media have the least knowledge, and those with the most knowledge have the least power."
Use Cases
Phat is a natural when it comes to making people happy, he always gets his act on every time he made a gesture. And this was how he was able to amass a chunk of his 100k followers. Legend has it that he achieved that number in a matter of weeks. How influential he is? Now comes the conundrum for him. How does he monetize what he knows how to do best? He has heard of influencer hub for people with huge followings but they all count for little to him because he feels he is either underpaid or in most cases lost interest in the project entirely.
His plight is finding a community that can provide him the needed platform to do what he loves doing and also get rewarded. In his research, he finds out about Patron and fell in love with the idea of the decentralised economy, which means a fair ranking system for him to get noticed. He quickly bought their token and signs up to the platform. Now, Phat is getting the one-click Ads, month or year Ads when he wants with less hassle.
ICO Information
Watch this brief Video of the CEO talk on Patron
Helpful Links
This article is submitted for @originalworks contest sponsored by Patron. Feel free to join here



Patron2018