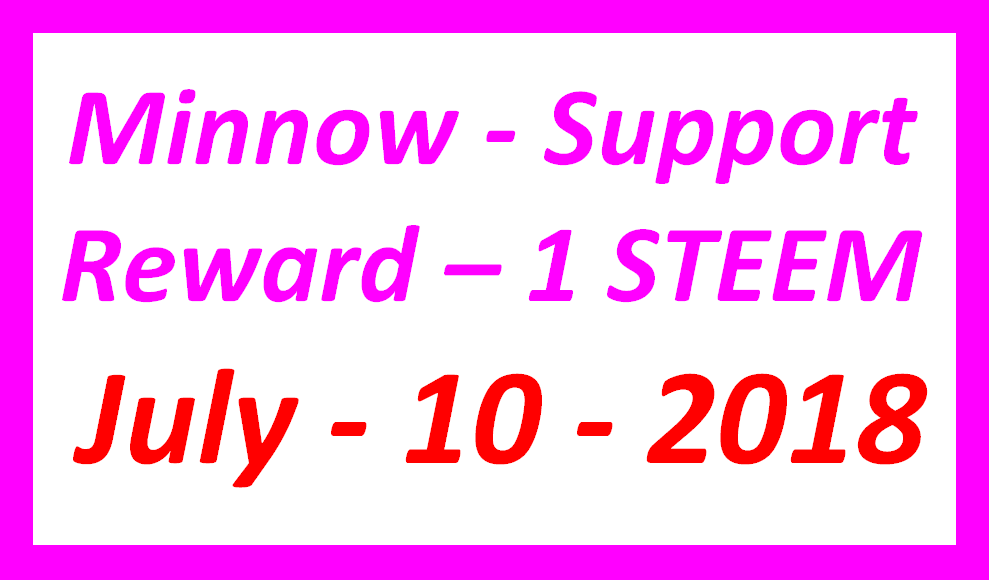 The purpose of this contest is to help minnow accounts and encourage Community growth on this site.
HOW TO PLAY:
Leave a comment with your post (link your post in the comment) and you will have a chance to get 1 STEEM.
I will read every single post then pick one.
RULES:
Required: your estimated value account must be less than $100.
If you are the winner, you must use this 1 STEEM to POWER UP your account.
Your post must be less than 7 days old.
Can use the same post for the next entry except the previous winning post.
Comments must be submitted before 10:00AM EST (same day as the post mentioned above) to be eligible.
HOW & WHEN TO GET THE REWARD:
I will check to see if your entry meets my requirements then will give 1 STEEM to the winner within 24 hours.
Congratulations! Here is the winner from yesterday's post:

Good luck!
@angelinafx (Angelina)
Please read the description before joining the post!