First time on The Brian Ruhe Show - January 15, 2019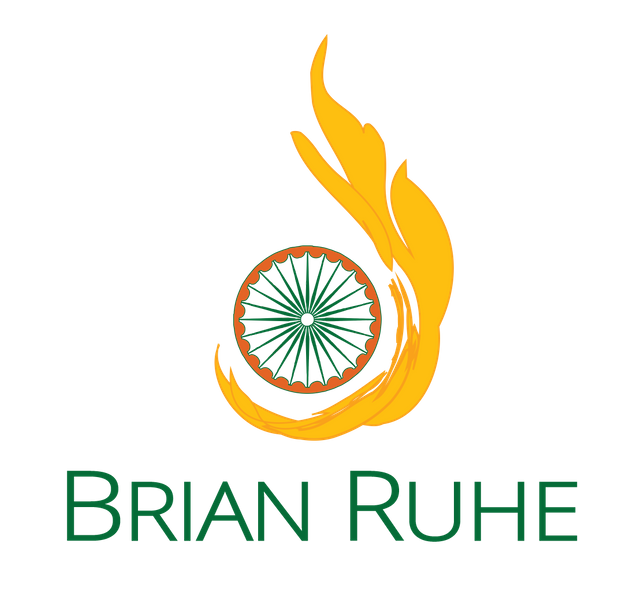 I was on The Brian Ruhe Show for the first time yesterday, January 15, 2019, live from 3 pm to 5 pm, on Revolution Radio. In a few days Brian may put the show up on Youtube and Bitchute. For convenience I have put links to some of the things we talked about below.
Brian and his show
https://www.youtube.com/channel/UCMaqKCxVcxOLz2zYtomLkGA
https://www.bitchute.com/channel/brianruhe/
Bio
T. Mark Hightower has both B.S. & M.S. degrees in chemical engineering. He initially worked in the chemical industry and then worked for NASA for 25 years as a federal government employee, and retired in 2015.
He became a born again student of conspiracy theories in January 2004 after stumbling upon Peter Meyer's Serendipity web site and learning that controlled demolition was a more likely explanation for the destruction of the Twin Towers than the official government story. He is a member of Scholars for 911 Truth, a petition signer at Architects & Engineers for 911 Truth, and a member of Pilots for 911 Truth. He is a contributor to the book "America Nuked on 9/11" from Moon Rock Books edited by Jim Fetzer, and a contributor to the recent Memoranda for the President on 9/11 Truth organized by Robert David Steele.
His work at NASA included space life support systems for future long duration missions, hazardous materials management, arc jet testing of heat shield materials for spacecraft entry into planetary atmospheres, hyper velocity free flight aerodynamic testing of spacecraft and aircraft models in enclosed terrestrial ballistic range, facility water management including drinking water, storm water, industrial waste water, water conservation and reclamation, pollution prevention, above ground storage tanks, and climate change risk management. Also served in the Ames Federal Employees Union as secretary, deputy chief steward, and vice president for safety.
On September 11, 2017 out of concern about misinformation and pseudo science being peddled by The Flat Earth Movement within which many are literalist Bible believing Christians, and the extreme negativity toward NASA and its employees that many in this movement profusely express, he started his own Blog at steemit.com/@tmhightower to get some of his counter arguments out to a wider audience, but he has also ended up blogging on other topics including religion, philosophy, epistemology, and conspiracy topics.
NASA moon missions
Book, DVD, and website (Aulis)
https://www.amazon.com/Dark-Moon-Whistle-Blowers-Mary-Bennett/dp/0932813909/ref=sr_1_1?ie=UTF8&qid=1547674740&sr=8-1&keywords=dark+moon+apollo+and+the+whistle-blowers
https://www.amazon.com/What-Happened-Moon-Investigation-Special/dp/B0007UVXI6/ref=pd_sbs_14_8?_encoding=UTF8&pd_rd_i=B0007UVXI6&pd_rd_r=2aa8f654-19d7-11e9-b05e-5f057b33c572&pd_rd_w=YCXsS&pd_rd_wg=nS44W&pf_rd_p=7d5d9c3c-5e01-44ac-97fd-261afd40b865&pf_rd_r=6R35F2V4FVBPGBE2Z8HX&psc=1&refRID=6R35F2V4FVBPGBE2Z8HX
Seeing stars article from 2007
http://www.aulis.com/stars.htm
Here's a book review I did on Amazon that includes me reflecting on my career with NASA
https://www.amazon.com/gp/customer-reviews/R117ZK7SUEJCDJ/ref=cm_cr_dp_d_rvw_ttl?ie=UTF8&ASIN=B00SDK44S8
George Hurd
https://www.amazon.com/Triumph-Mercy-Reconciliation-through-Christ-ebook/dp/B00JGGM58E/ref=sr_1_4?ie=UTF8&qid=1547674142&sr=8-4&keywords=george+hurd
Darrel Ray
https://www.amazon.com/God-Virus-Religion-Infects-Culture/dp/0970950519/ref=sr_1_2?ie=UTF8&qid=1547674308&sr=8-2&keywords=darrel+ray
https://www.amazon.com/Sex-God-Religion-Distorts-Sexuality/dp/0970950543/ref=sr_1_1?ie=UTF8&qid=1547674308&sr=8-1&keywords=darrel+ray
Boyd Purcell
https://www.amazon.com/Spiritual-Terrorism-Abuse-Womb-Tomb-ebook/dp/B07933J4Q2/ref=sr_1_1?ie=UTF8&qid=1547674529&sr=8-1&keywords=boyd+purcell
https://www.amazon.com/Christianity-Without-Insanity-Emotional-Physical-ebook/dp/B009XCSTVS/ref=sr_1_2?ie=UTF8&qid=1547674529&sr=8-2&keywords=boyd+purcell
David Ray Griffin
https://www.amazon.com/God-Exists-But-Gawd-Does/dp/1940447151/ref=sr_1_1?s=books&ie=UTF8&qid=1547712252&sr=1-1&keywords=god+exists+but+gawd+does+not
Street Epistemology
I watched a Youtube video of this guy, Anthony Magnabosco, on the subject of Street Epistemology. The video was of a talk he gave in 2018 at an American Atheists convention.
Anyone who is interested in spreading important truths and engaging respectfully in debate and discussion with others, should be interested learning more about Street Epistemology, in my humble opinion.
Kissing Hank's Ass by James Huber
About 1 year ago I came across this "Kissing Hank's Ass" video for the first time, even though it is 15 years old, and I thought it was an absolute masterpiece. This is the first version I ever saw.
This is the spartan web site of the man who wrote it.
It is like a fine piece of literature that is continuing to be interpreted by different producers and actors. Here's another one that is quite good.
And here is another version that I just saw for the first time recently, that is about 5 years old, also very good, probably the best so far.