I pulled this short together as part of the "Man versus God" flash fiction contest put on by the Fictioneers.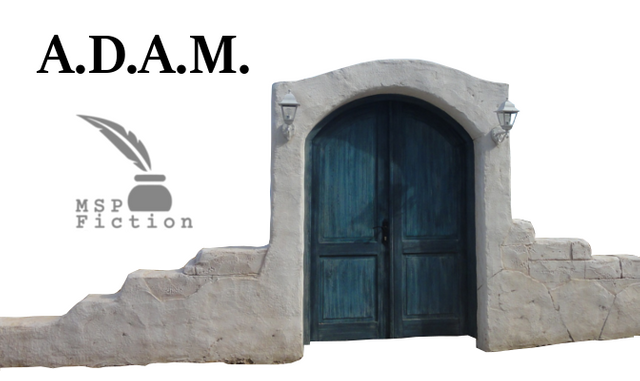 A.D.A.M.
My head hurts. I'll just sit here. Maybe it will stop.
The tree felt rough on his back as he slid down the trunk. He was lost both mentally and physically. Exhausted. His thoughts rummaged through his head like rats in a garbage bag.
Why am I here? Ow. It hurts.
Rubbing his temples helped a bit. Intense pressure behind his eyes radiated down the back of his cranium. A breeze blew gently across his exposed torso. Goosebumps prickled along his arms. He shivered, gouging his back on the bark.
"Adam, Adam, can you hear me?"
He sprang to his feet, body tensed, and spun around trying to locate the voice.
"Who are you? Where are you? Stop, just stop!"
He crumpled to the ground, pain shooting through his head with a flash of blinding whiteness. He shut his eyes.
Oh God, please. If that's you, please make it stop.
The voice again. "Adam, talk to me. Make what stop?"
He slowly opened his eyes to a soft, white nothingness; a door stood in front of him. His headache was gone as the tension melted from his body. He was calm, still a bit muddled but he could think again.
What? Where am I? A door?
A mist encircled his ankles as he slid his one foot out, feeling for the ground. It was firm, so he shuffled towards the door. He grabbed the doorknob, slowly pulled the door open. On the other side, it was blacker than black yet there was a pulling desire to enter. He yearned for the darkness.
He took a deep breath and crossed the threshold.
***
"Adam, are you there?" Luke, the computer operator, repeated.
The holographic screen went blank. "Fuck!" Luke slammed his fist on the desk.
John looked at Luke knowingly but still asked. "What? Is that one gone too?"
"Yup. Computer, restart A.D.A.M.-2338."
"A.D.A.M.-2338 Not found."
"God damn it, Luke. I thought you guys said you fixed the bug?"
"We did boss. Regression passed. No problems with the cognitive processor." Luke swiped the air to access the file system, then poked the holographic space in front of him to open the folder "A.D.A.M.-2338."
"Shit. There it is again."
"There what is again?"
"It's the fucking GOD.BIN file again, what the hell?" Luke scratched his head and began punching at the virtual interface. Code flew across the holographic projection.
John headed towards the office door. "You'd better find this fucking God bug and squash it. If these Autonomous Digital Answering Machines delete themselves once they are on the market it will mean both our jobs."
"I know, I know. I'll have it fixed for tomorrow."
John slammed the door.
"Asshole." Luke rubbed his temples turning back to the computer. Jaw clenched tight with the stress. His throbbing temples signalling a headache coming on.
(Source: Base image Pixabay)
---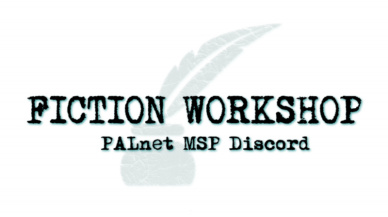 PALnet MSP Fiction Workshop at Discord
I want to thank the Fiction Workshop for the crits. Your suggestions, comments and red ink always right on the mark.
---
Proud member and supporter of the
#minnowsupportproject
- brought to you by
@aggroed
,
@ausbitbank
,
@teamsteem
, and
@canadian-coconut
Click HERE to learn more