Confidence is something that can win everything for you. In this competitive world, persons with less confidence are sure to fail in their life run. On the other hand, the person full of confidence is sure to be succeeded.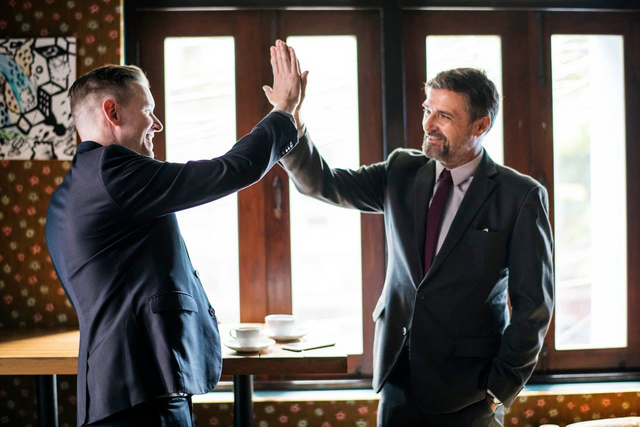 If you want really to be a confident person while conducting a conversation, then here are some magical tips for you to follow.
Be sure on your words: Be hundred percent sure about your words. The sentences you use must be told by being fully sure. Being sure on anything must boost the confidence level.
Maintain Eye Contact: Whatever the sector is, Look straight into the eyes of you co-speaker. It may be a date or an interview. Maintaining eye contact with the co-speaker may boost your confidence too.
Body language: your body language is the 60% of your communication. Maintain proper body gesture when you are talking to others. It will increase the confidence of you.

Listen to Music: Listening to some music can boost you up instantly. Researches show that people who are going to make a conversation and listen to music before that, remain more confident than those people who don't listen to music before a conversation.
Dress well: Dress up well is another confidence booster that you can use. Dress well while having a conversation and see the result on your own.

Conversation starter: Confident people make everything seeming like so effortless. So, try to start the conversation effortlessly. You will be very much confident if you start the conversation effortlessly.
Give compliments: Try to give compliments to people. Giving people compliment will make you easy with the conversation.

Be prepared: Make yourself Prepared for everything. This is what boosts your confidence to a very high level.
Following the tips, you may be confident enough. But to follow these, you need to be strong enough to. So, being strong is the prerequisite for being confident. After being strong, you will be able to follow these steps. And by following these steps, you are sure to be confident while making a conversation.