Making Claims
To request compensation from the fund, please submit a claim in the comments below detailing how much you invested in bellyrubbank. We'll do our best to process repayments in a timely manner. Below are the claims we've received so far and the amounts that remain outstanding: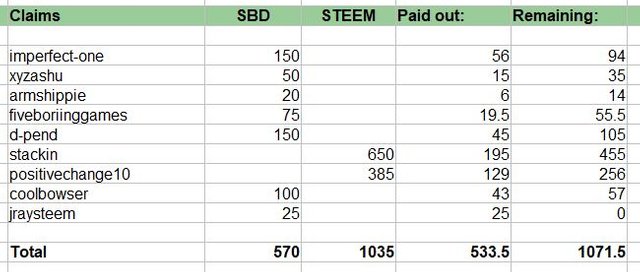 Total payments made to date: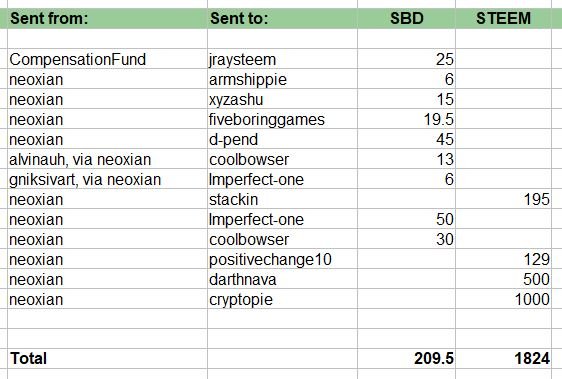 Making Donations
To donate to the fund, transfer any amount of STEEM or SBD to @compensationfund. If you'd like your donation to go to a specific fraud victim, please specify that in your Transfer Memo. A great, big thank you to everyone who has donated so far!