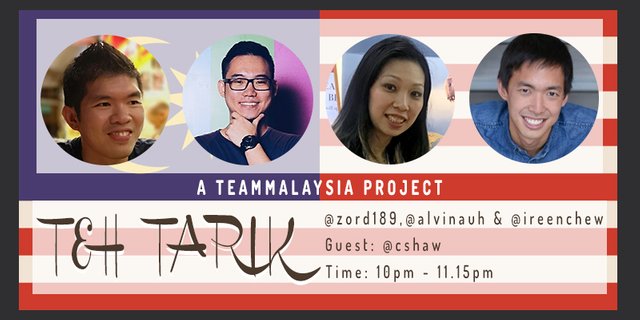 Money Talk with @cshaw
This upcoming
Teh Tarik Sundays
episode would be a special one because we will be having a
Special Segment
with
@cshaw
,
the founder of a website called More Money Malaysia, where it's whole purpose is to help people's money fuel their aspirations instead of being their limitations.
#teammalaysia is blessed to have many creative minds and knowledgeable members come on the show over the months and this will be the first time we'll be having a learning session with one of our members. Not only that, I'm happy to have @ireenchew come to join in as a guest host on Teh Tarik Sundays as well. I'm ever so grateful for people who are willing to try new things and that is what Teh Tarik Sundays is all about.

I mean who doesn't like to talk about money?!
In this upcoming session, we'll get to know the ups and downs of the Author, what inspired and made him start this path in financial literacy and not only that, to share it with those who are interested. We all know that these sort of advice,mentoring or guides by financial experts can cost a truckload if you're looking to attend any of these sorts of a seminar. However,
@cshaw
is offering a free program where you'll be able to receive some financial articles by financial mentors that
@cshaw
has engaged. All you have to do is subscribe to him and join his facebook page where you'll be able to have direct engagement with financial mentors themselves.
Take for example :

I don't know about you, but I myself have much to learn when it comes to making the right financial decisions in life. Instead of hitting a brick wall everytime I make a stupid mistake which sometimes you regret for the rest of your life, why not learn it from someone who has experienced it beforehand and maybe other methods which you've never realized possible. Anyways, here's a snippet about the Author for tomorrow!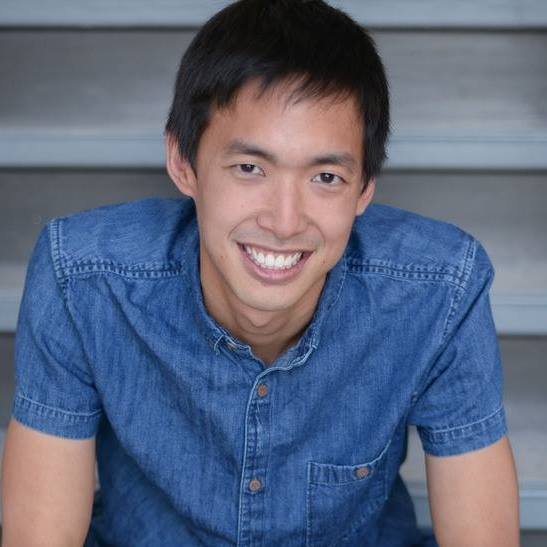 @cshaw
is the
founder of a website called More Money Malaysia,
where it's whole purpose is to
help people's money fuel their aspirations
instead of being their limitations.
But that wasn't always his story. Not only did
@cshaw
lose over $30,000 before he graduated university, but he had almost lost his girlfriend through suicide. That was when he realized just how big an issue his stock market addiction was and promised himself that he would never, ever let money hurt the ones he loves.
But he still had aspirations of the life that he wants
.
He knew that money was still needed to get him there, so he started learning all about it. Within 6 months of starting his first full-time job, he had bought his first house, which still brings him $600/month in profit. After his first year working in Malaysia, he had saved up enough to travel to Thailand, Laos, Vietnam, and the Baltics for 2 months. All on a salary of 4000/month. (Though at the one year mark, he had got that salary up to 5500/month).
Today,
@cshaw
spends most of his after work time building out
More Money Malaysia
by creating a
free program
to teach the fundamentals of money, to partnering up with financial advisors to help answer questions from anyone in their facebook group.
You can learn more about CS, his story and what More Money Malaysia can offer you at :
A free program was created where anyone can learn all the fundamentals of money completely free, because I believe that basic financial literacy is a human right
A weekly newsletter where all the best personal finance information is summarised so everyone can get access to the information, regardless of how busy they are
A facebook group where people can share their experiences and get financial advisors to weigh in on their thoughts, without feeling like the advisors are trying to sell anything inferior (since there are a few from different companies who will call each other out)
A weekly video series where people can get advice directly from a financial advisor for free (whereas it would normally cost 1500+ to work with them)
I hope that you all would be ready with some questions you would want to ask
@cshaw
! This is an opportunity to get to know how to handle your money, or questions on how you can move on from your small stockpile to making good and full use of it. I would also be livestreaming the session so everyone gets a chance to watch
Teh Tarik Sundays.
The live stream will be posted an hour before the talkshow start on my blog profile. I know this will be a beneficial and educational episode and I know that I've got some questions myself. See you all soon.
Also check out more on what this upcoming episode has to offer :
---
What is Teh Tarik Sundays?
It is the
FIRST
talkshow initiated by
@branlee87
and
@zord189
with the support from
#teammalaysia
witness & lead,
@bitrocker2020
exclusively for
#teammalaysia
members to gain exposure for their posts.
Why Teh Tarik? Because its what we Malaysians drink at a mamak stall when we hang out with friends. Here is what is going to happen on Sunday Nights :
Everyone is invited to join the Teh Tarik voice channel on Sundays at 10:00 pm.
Authors are given a chance to promote a post.
If it's a special guest, we will talk about their initiatives and Steemit journey.
You do not need to be the author of that post as you can promote your friend's post or a very interesting post for everyone to see.
During your sharing, the post promoted will be shared in the Kopitiam channel for everyone to see. You will also get extra exposure. Your post may even be rewarded.
Only the Guests and Authors are allowed to speak in the voice channel. The listeners can and should engage in the Kopitiam Text Channel.
---
Teh Tarik Rewards!
There will be
rewards
given out by the hosts of the evening to
authors/listeners/guests.
Some of the rewards given out:
Best Questions by listener for the author/guest.
Participating as an author/guest.
Rewards every week varies according to our Teh Tarik Sundays Rewardpool
---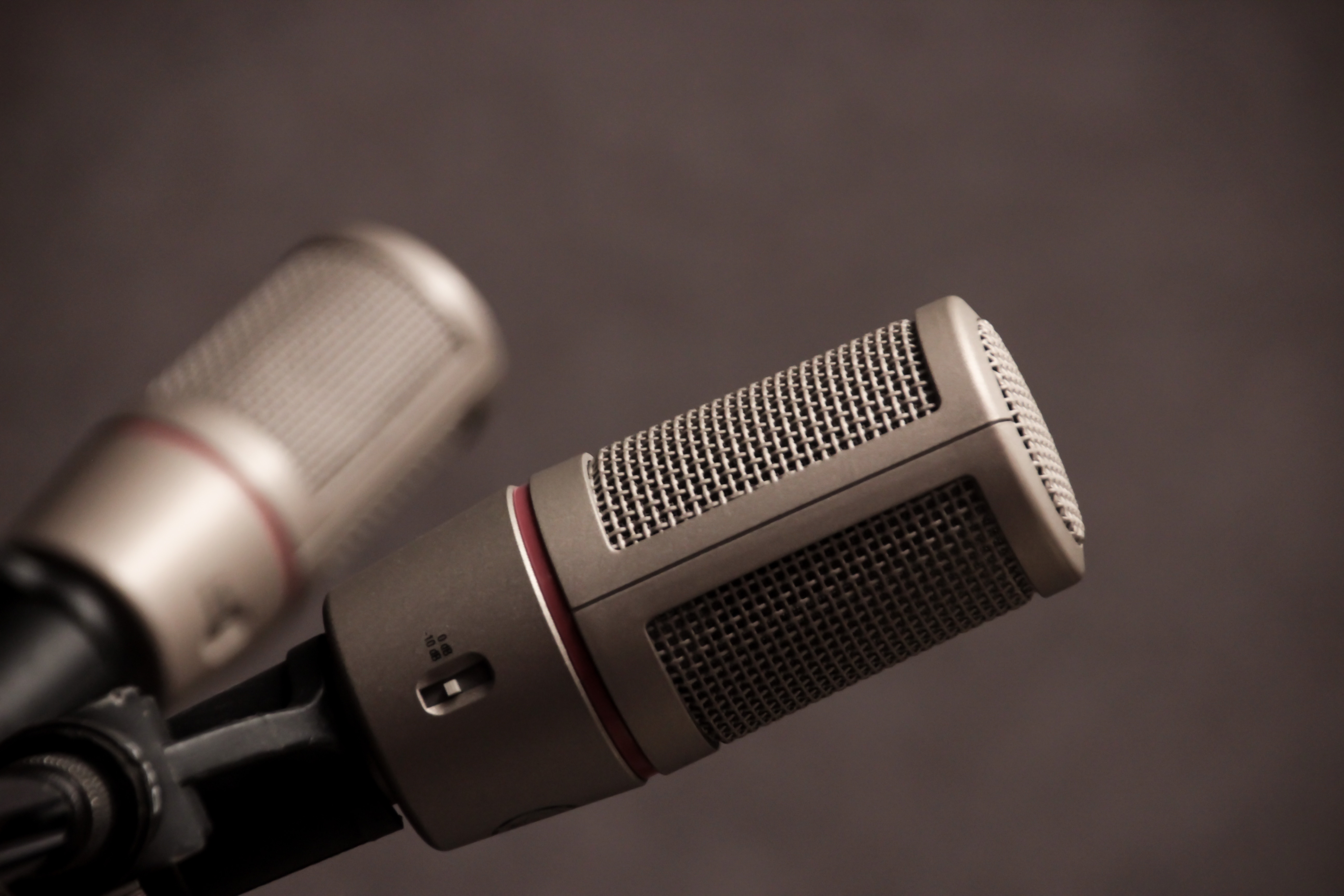 Photo by Gritte on Unsplash
Author Slots are open November 4th Week
Slots are now open for this coming Teh Tarik Sundays, 25.11.2018 at 10pm.
How do I participate?
The moderators will dm you when it is your turn.
Every author will be given 5 minutes to promote the post and 5 minutes for Q&A.
Post must be no older than 3 days old.
Slot registration works on a First Come First Serve Basis. Limited Slots Every Sunday.
Make sure you have a microphone.
Radio Hosts will DM you for a soundcheck an hour before the show starts.
Thank You
If you like what I do, check out my other posts on meetups, animation, and designs.
Get your Personalized Steemit Profile Banner,Logos & GIFs
DM me on discord : zord189#7776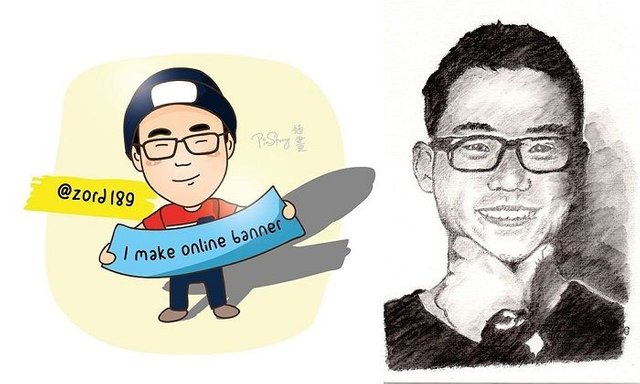 Credits to @pinstory & @coloringiship for this lovely photo of me.
---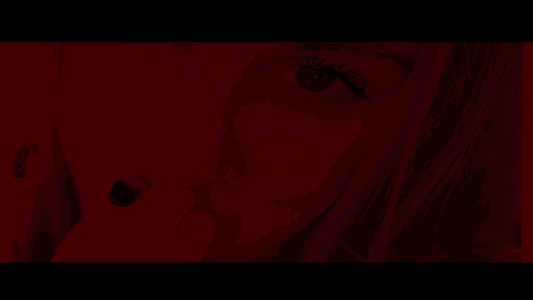 Animated Banner Created By @zord189
---
---
Posted from my blog with SteemPress : http://zord189.vornix.blog/2018/10/27/teh-tarik-sundays-money-talk-with-cshaw-its-tomorrow/
---