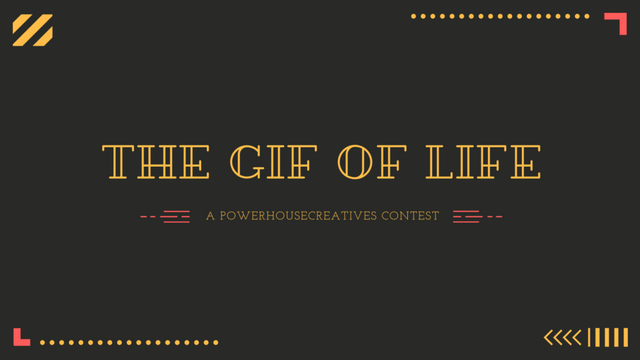 A Giphy Story Contest (Results)
The GIFs have long taken over the
#powerhousecreatives
discord channel and I'm pretty sure that it has also taken over some members. Heck! We even have a GIF queen in our discord channel,
@traciyork
and her fellow friends,
@rebeccabe
who uses GIFs almost as much as we breathe air. No doubt GIFs are one of the simplest yet best creation to mankind. It helps present a certain emotion and situation that words can never describe. The visual impact of GIFs are over 9000+!
So, this new contest idea came along when we were all discussing about our love life and suddenly someone (I forgot who) mentioned that we should have a story GIF contest. I took out my notebook and here I am announcing the results of this wonderful contest!
---
The GIF of Life
Criteria :
Write any genre of story.

You have to use at least 10 GIFs in your story.

Story length must be 350 words and more.

You are allowed to use images as well alongside the GIFs for better illustrations if needed.

Create a nice story title.

I now GIF you a week to write how your story unfolds!
Submission :
Your Entries(Steemit Post)are to be posted here in the 'community-contest' Channel.

One Entry are allowed per participant.

This contest must be done as a Steemit Post.

Post title must include 'PowerHouseCreatives Contest'.
Rewards :
Top 3 Favourites will get 2 Steem Each.
1 of the Top 3 favourites will be selected as best favourite to receive any rank perks.
SPECIAL RANK PERKS :
Members will be able to win extra reward prizes according to their current rankings. Applicable only to first prize winners unless stated otherwise.
THE PEEPS ✩ : Normal Prize
ENTHUSIASTS ✩✩ : +1 Steem
BRONZE MEMBERS ✩✩✩ : +1.5 Steem
SILVER MEMBERS ✩✩✩✩ : +2 Steem
GOLD MEMBERS ✩✩✩✩✩ : +2 Steem & 1 SBI
Deadline :
Sunday Night, 03/02/2019, 11.59PM (GMT+8) / 5.59PM (Cape Town) - CONTEST ENDED
---
The Entries & Results!
A shoutout to
@randomwanderings
from curie for the continuous support for this
PowerHouseCreatives
contest once again for season 2 by sponsoring STEEM for our rewardpool.
Without further ado, here is the winner!

Top Favourites (2 Steem Each)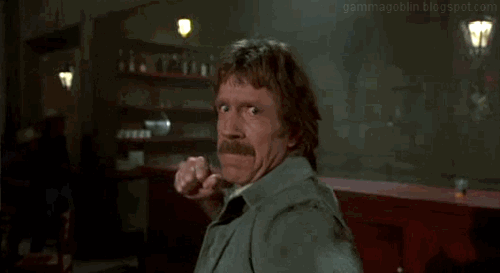 It has been since last summer that I have stopped practicing Kuk Sool Won. And oh, how I miss it so.

I was really starting to get good, I was on my way to being red belted, such pride in the work it took to get there. I even had the pleasures of meeting the grand master, In Hyuk Suh. What a pleasure it was.

Now, I look back at what I could have been. If I would have stayed, I would have broken the board using a cool move, perhaps a certain kick or with the knee. I would have been working my way to brown belt by now.

I miss the family, the encouraging support they gave. And the many, many laughs....

I did things I never thought I could do...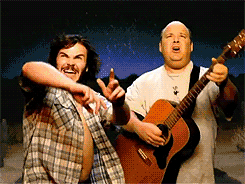 Music and song have given so much to the human race. Whether it came to be as a means of scaring off predators or created out of boredom, is a fact we'll never know.

Music, song and poetry, whether combined together or kept separately can rally your spirit. It can make you laugh. It can make you cry. It creates vivid memories. Just like certain smells do...
---
Congratulations
Thank you for sending in your awesome entries once again for
PowerHouseCreatives
weekly contest. We love your constant support and participation from all of you for this weekly contest. This week I'm grateful for the entries even though the lot of us were busy pushing for the
10k sp delegation
by
@theycallmedan
. I'm glad we pulled through and I am excited to announce the next contest details up on our community discord channel 'community-contests' so keep an eye out there!
Want to join our awesome family?
If you want to be part of this awesome community,
PowerHouseCreatives
is always interested to meet
people with amazing personalities
and
great content creators.
If you want to know how to join us? Head on over to
@jaynie
, our PowerHouseCreatives founder profile and be on the lookout for an invitation link post.
Thank You
If you like what I do, check out my other posts on meetups, animation, and designs.
Get your Personalized Steemit Profile Banner,Logos & GIFs
DM me on discord : zord189#7776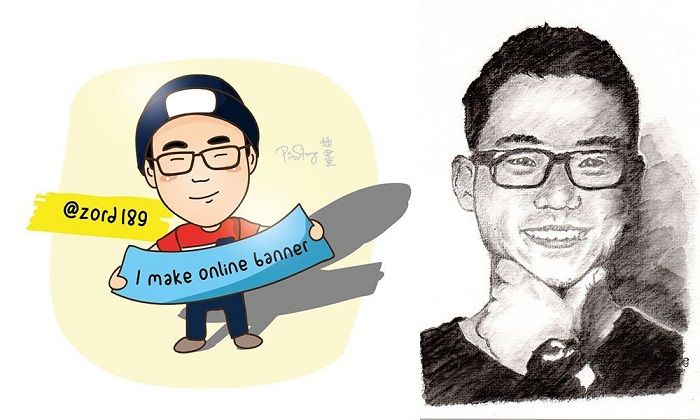 Credits to @pinstory & @coloringiship for this lovely photo of me.
---

Animated Banner Created By @zord189
---
---
Posted from my blog with SteemPress : http://zord189.vornix.blog/2019/02/04/powerhousecreatives-contest-the-gif-of-life-results/
---