The Kiwi Weekender (issue 31)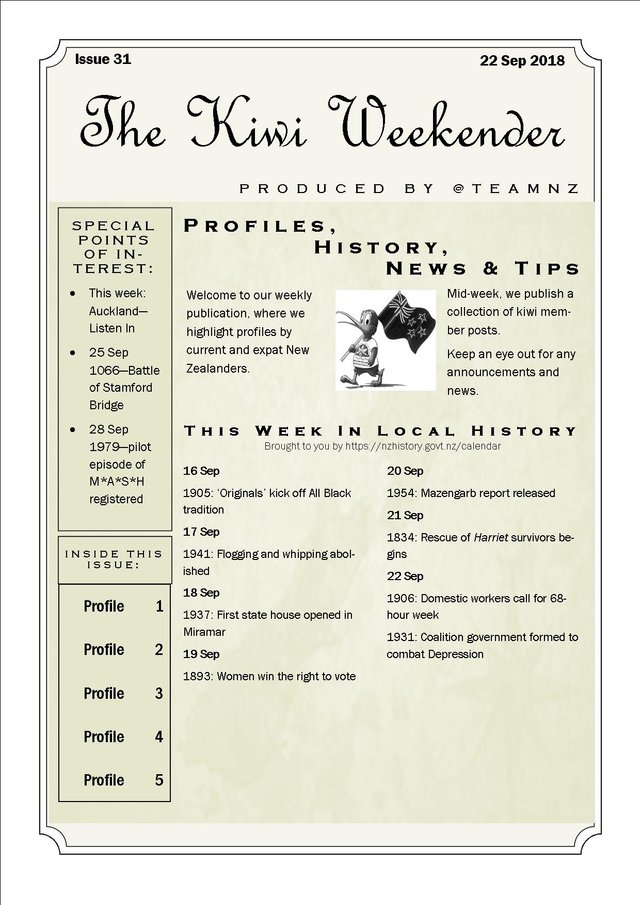 Profile 1 - bengiles

Although he joined Steemit back in June of this year, @bengiles has recently become active, so lets all give him some encouragement to stick around.
https://steemit.com/introduceyourself/@bengiles/introduction-unchartered-territory

Profile 2 - courtzd

@courtzd has been around since April 2017, but also stopped posting last year.
https://steemit.com/introduce/@courtzd/kick-starting-in-this-steemit-world
note: this post is closed for voting

Profile 3 - muhamad.ali

While he joined back in November last year, @muhamad.ali has been pretty quiet in posting.
https://steemit.com/animals/@muhamad.ali/smallest-monkey-in-the-world
note: this post is closed for voting

Profile 4 - eduardo-almeida

@eduardo-almeida only made one post since joining Steemit back in June of last year.
https://steemit.com/introduceyouself/@eduardo-almeida/portuguese-couple-traveling-to-change-your-live
note: this post is closed for voting

Profile 5 - floydrudolph

@floydrudolph also joined in June 2017 and only made one post.
https://steemit.com/electric/@floydrudolph/generating-income-using-my-electric-longboard-since-2014
note: this post is closed for voting

If any fellow kiwi wants to find us all, here is the invite: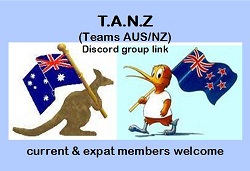 You need to come in to register for our upvote bot.
Remember, too, the in-house ANZUB upvoter to take advantage of.
You too can have an awesome banner like this. We now have an easy, automated process set up in the Discord server for those on the whitelist.