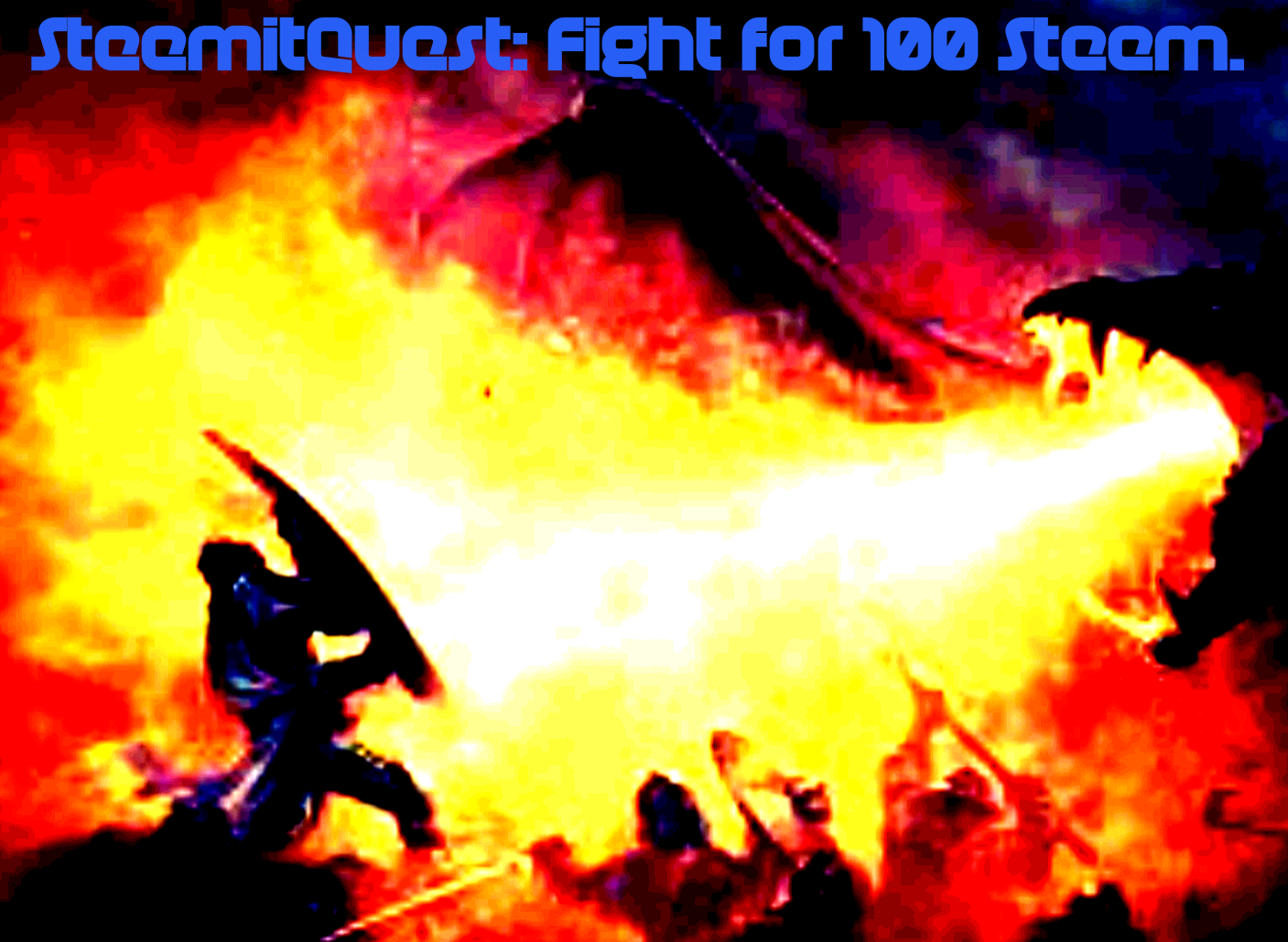 Are you a knight or a peasent?
Conquerer or coward?
Will you try to take the mantle of champion or let this chance pass through your hands.
Inspired by the steem apocalypse game by @papa-pepper. I am making one with a more fantasy twist.
SteemitQuest.
Sounds good right?
Parties of warriors (2-7 members) compete against each other and the dangers in the cutthroat land of Esteemia. Whichever makes it alive to the eighth (8) day if game play or lasts the longest splits the winnings. Not all members of the party need to be alive to win. Yes the dead still have their corpses credited (say that three times fast).
Choose wisely to try to out wit, out flank and outlast the perils ahead. In this first round the final prize pool will increase in correlation to how many join.
Our story begins soon.
This post will serve as a chance for users to decide what team they want to join.
So open the doors to the Snappy Dragon Pub and see what other adventurers want to join you!
The window to signing up for the first round closes 48 hours after this post is uploaded.
Resteem and up vote! More players equals more winnings for you!
Es mi . Senior Swolesome