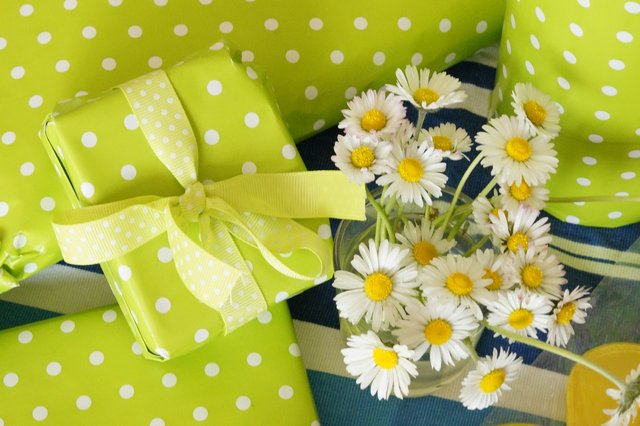 By Efraimstochter on pixabay.com
---
How time flies …
I already celebrated my 21st birthday on Steem, and now another year has passed: I'm turning 22. At that age, my mom already had 1 year old me. Weird thought, as I've only just completed my bachelor degree (yay!).
Now, with posts celebrating my last birthday, me hitting a reputation of 70 (which doesn't look like such an achievement anymore), and the post about my 1 year on Steem, I'm kind of out of ideas for a birthday post. What is there left to say?
Of course, I'm happy about all the new friends I made and old friends I kept on here during the past year. I feel like Steem has helped me grow as a person, has given me the chance to meet many amazing people (even in person, as you can see in my travel diary on @suesa-random ), and got me to write more.@suesa
Over and over again, I see people writing that, in the end, we're all just here for the money. And if you pay some attention, you'll notice less and less people posting when the price is low, which seems to confirm this notion.
And then you see the people who keep posting through the down, who still invest hours upon hours to craft a high-quality post, regardless of the potentially low payout. They just keep going, keep interacting, keep helping the Steem community grow.
And they're not just in it for the money.
When I met @alexdory on my Europe tour, we had a long talk about this. He's one of those people who aren't in it for the money, who tries to give back as much as possible. And while I myself also pride myself in not being on here just for monetary gain, I have to admit that I like earning the money I need for my master's degree by writing stories.
Still, if Steem dropped to 0, I'd likely still stick around, as long as there is a community to interact with, as long as there are readers to comment my stories, and people like @tezmel who are excited to learn new things through my science posts (I promise, I'll get back to that. Soon-ish.).
And to encourage the people who stick around, who still read posts on here, I decided to turn my birthday post into a small competition for you to win a 1000 SP delegation for 2 months!.
---
The Rules
---
Create something for me. It's my birthday after all! It can be a piece of art, a story, a piece of photography, a bredlik, … basically anything you can think of!
Post your creation on your blog, and explain why you decided to create exactly this!
Use the tag suesa-birthday as one of your 5 tags. I don't care about the order.
Link back to this announcement post, so that others can participate too! It's a community thing after all.
Comment a link too your post here so I can find your entry
Only post original content. I don't want some random image from google.
Don't be a spammer/plagiarist. If you're blacklisted by steemSTEM, steemcleaners, buildawhale, minnowbooster, or anyone else that blacklists people who tend to damage the Steem ecosystem, your entry will be ignored.
The winner will be chosen at the beginning of October, likely in the first two days, depending on what my schedule looks like. They will then receive the delegation for 2 months, starting on the day they receive it.
If the delegation is abused for random flagging, upvoting spam/plagiarism, or similar, it will be removed the moment I hear about it.
---
Why a delegation? Why am I not powering up the Steem to the winner, or paying it out?
As I said at the beginning of the post, I care about community interaction. A delegation can lead to two things: increased self-voting, or increased/more effective curation. Guess what I want to support?
Now, let's have some fun! I'm looking forward to the entries 😊
~Suesa
---

GIF was created for me by @saywha and @atopy , rest of the signature by @overkillcoin