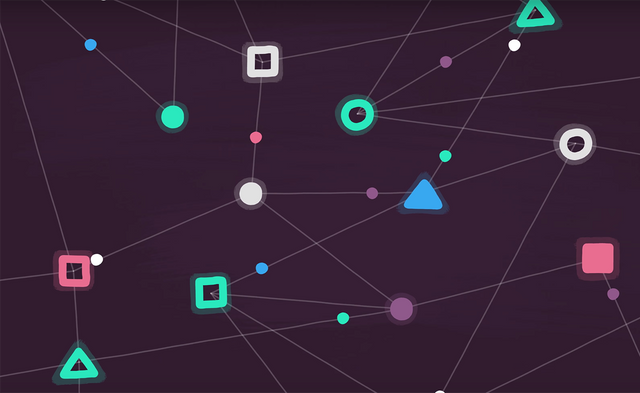 Introducing the Stalwarts of the Program
Today, we have the great pleasure of introducing our 'Sndbox Stewards' alongside the new cohort. Stewards represent our global team and contribute to the mission, growth, and impact of Sndbox. You'll probably recognize many of these individuals, as they have grown into significant contributors on the Steem blockchain with active support of diverse initiatives. These Stewards aid the growth of our community through feedback, campaign support, outreach, and the nomination of new incubator members.
Without further ado, we present the new Sndbox Stewards -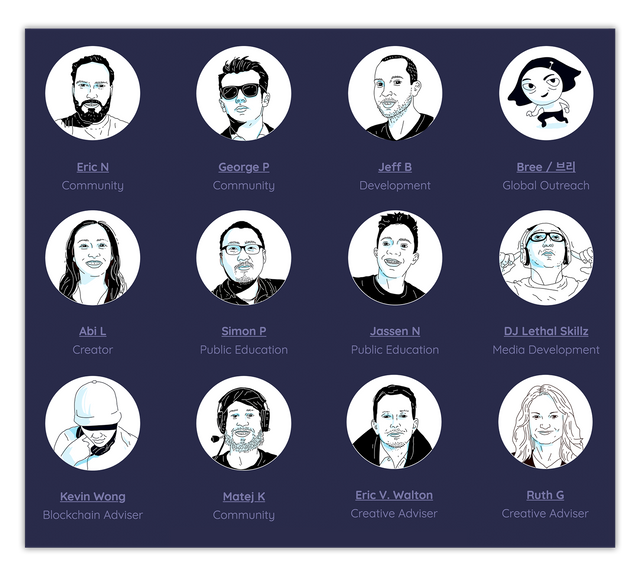 | | @anomadsoul is a globe-trotter, explorer, writer and a rookie photographer. He travels the world, documenting a myriad of places and cultures through a blend of imagery, challenges and multilingual community contests. One of the first blockchain nomads, Eric is always eager to support decentralized community projects. He recently co-lead the Sndbox Summer Camp with @guyfawkes4-20. |
| --- | --- |
| @guyfawkes4-20 is the co-founder for @SteemChronicles, which is both an online and offline magazine that powered by the Steem blockchain. He is also an OCD Curator, green tea addict and a pioneer for the Sndbox Summer Camp program that kickstarted this past Summer. A community leader, Fawkes brings an empowering lens of constructive dialogue to the many community projects he takes part it. | |
| --- | --- |
| | @jeffbernst is an multitalented web developer and multilingual educator. He was the creator of the first prototype of The Creative Crypto Magazine and is currently developing UI resources for cryptocurrency portfolios. Jeff also hosts informative articles and explainers to help newcomers better understand the Steem platform and the many applications built on top of it. |
| --- | --- |
| @bree1042 is a Korean-English educator, and an avid book lover. She hosts an educational translation series for various English words, and serves as an advocate for breaking the boundaries between English speakers and Korean speakers. She is an incredible community leader and a bridge for @sndbox to become more globally connective, educational and multilingual across the Steem ecosystem. | |
| --- | --- |
| | @luvabi is an IT consultant who found her passion in blogging while being a mother of two. She's an ardent Steem blockchain community leader, explorer, and writer. Luvabi writes about many different subjects and categories such as education for children, outdoor projects and family activities. She is also a weekly contributor and author for @sndbox's article series, State of the Sndbox. |
| --- | --- |
| @bitrocker2020 is the founder of @myach and a centerpiece of the Team Malaysia community. He is an avid and enthusiastic educator and a Steem witness dedicated to spreading awareness of the blockchain and cryptocurrency. He is also a web developer and an entrepreneur, where recently he attended the PenangPac Crypto Rendezvous event as a speaker representative for the blockchain community. | |
| --- | --- |
| | @jassennessaj is core part of the Cebu, Philippines - and a student co-leading @steemph.cebu alongside fellow Sndboxer @themanualbot. Jassenn is an engaged community leader both on and offline. He organizes educational workshops, fundraisers, philanthropic endeavors and meetups. He is a powerful advocate for raising awareness of cryptocurrency and executing community projects powered by the blockchain. |
| --- | --- |
| @djlethalskillz is a DJ, turntablist, and music producer. He is a part of numerous groups such as the Empty Handed Warriors, the Arab League, the Ramallah UnderGround, and the Arab Summit. He was the first to push turntablism as an art form in the Middle East and has continued to be one of Arab hip-hop's most notable cultural ambassadors. Recently, he has been furthering the @BlockMountain project, a soulful collaboration between crypto-musicians. | |
| --- | --- |
| | @kevinwong is a blockchain guru, DJ, philosopher, and community leader. He is well known across the Steem blockchain for being a catalyst for community initiatives such as @curie and the critical discourse necessary to advance decentralized projects. As a longtime Steward of Sndbox, Kevin supports this community through productive feedback and forward thinking and late night brainstorming. |
| --- | --- |
| @fingersik is a bachelor's student in the Czech Republic, and a self-proclaimed wannabe author for fantasy saga, a philosopher, and an Ultimate Frisbee player for the Czech National open team. Most of his posts focus on his Blockchain Bachelor's Thesis, which is the "Information Overload and Methods of its Elimination in the Modern Information Society: Definitions of Terms and Promises - Information Age". | |
| --- | --- |
| | @ericvancewalton is an acclaimed American poet, novelist, and blogger. His poetry, essays, and short stories have been published widely in literary journals, magazines, and he has authored a total of eight books so far. In 2005 he received the Thurber Treat Prize for his fable The Heiress and the Pea. Eric is also a Co-Founder of Hardfork Entertainment. |
| --- | --- |
| @natureofbeing is a ceramist and artistic pioneer. Ruth has utilized blockchain resources to blend sensibilities of traditional craft with contemporary technology. She uses nature as the liaison for conveying her ideas, whether she uses nature itself in her drawings and sculptures, or her works resemble nature through sculptural mosaics. | |
| --- | --- |
---
We highly encourage you to follow these Stewards as they are some of the most active and resourceful Steemians that set a tremendous precedent on the platform. We have full confidence that with their help, Sndbox will become more diverse and impactful in its support for initiatives on the Steem blockchain.
---
Follow us on Twitter > Sndbox + The Creative Crypto + Facebook
---