All things delicious...served
...due to the growing on food interest, detected on the platform during the major holidays at the end of the year here is a humble contribution coming up your way.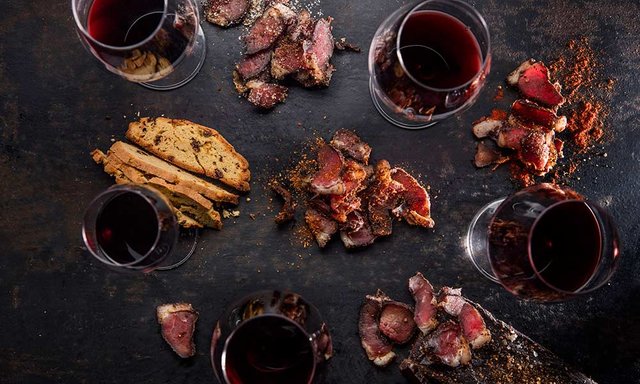 Welcome and have great gourmet stay in Bulgaria! The land I'm coming from and the land of the gorgeous Bulgarian Кисело мляко. This country of key-importance on the cross-road between the West and the East is already a worldwide renowned wine destination thus boosting SouthEastern Europe on the goodies world map...for good. With a particular delight I am opening my dining room for the winter season delights. On the menu today:
Ravijojla proudly presenting

Just a little tease-release, if you will...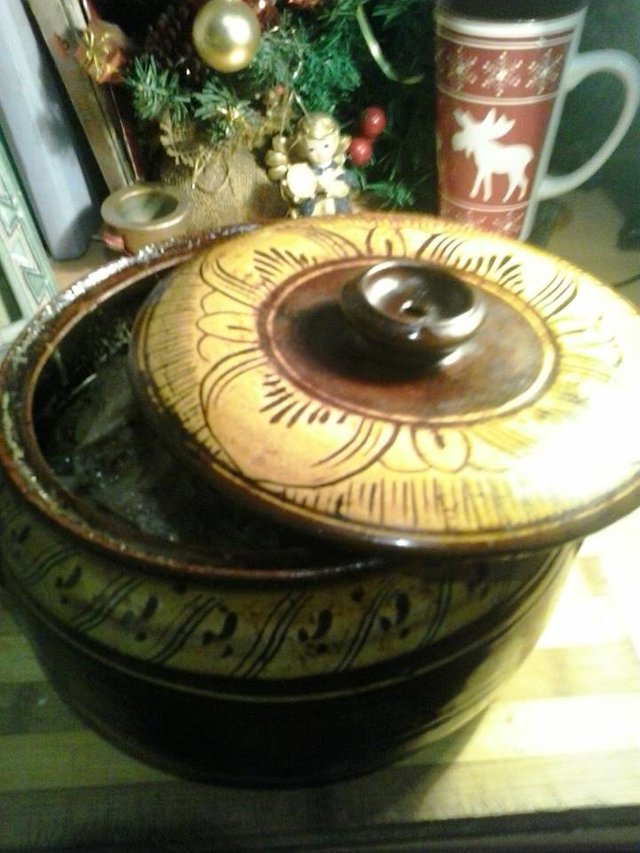 What we are completely fond of during the cold winter months in Bulgaria is an all-meat dish, rich in flavours and delicious as it should be. A slow cooked meal in a clay pot, glued with dough around its lid to preserve all essentials inside is almost everybody's choice from the December/January short-list.
Kapama is a traditional Bulgarian dish, which is particularly popular in the region of Bansko and Razlog. Along with the hairy-scary Kukeri parading in the street carnival, It is one of the attractions for tourists who decided to step in the authentic Bansco ski resort taverns.
The Bulgaria Tavel's Traditional Bulgarian Cuisine guide
The entire neighbourhood is in love with it
To prepare a genuine Kapama, the products one would need are many and various enough to save you from the stove in the next couple of days. Another advantage is that, once the clay pot is filled up and the oven is on, you better ignore the process of cooking for the next 5 to 6 hours. Here is a list of products you should have at hand: pork, chicken, veal, rabbit meat, and sauerkraut; you can even use preliminarily prepared stuffed cabbage leaves; sausage or black-sausage and rice can also be added to this unusual mixture.
Here is what I have done with the pork the previous day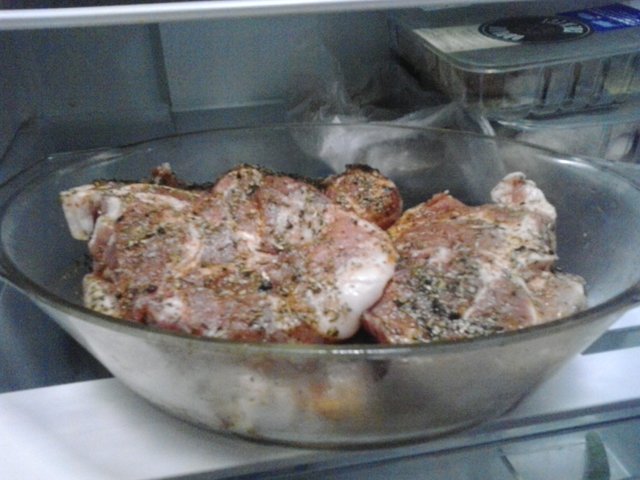 In order to help the meat reveal flavours, I bathed it in olive oil and herbs: paprika, black pepper, oregano and …our local pride and secret ingredient the splendid Satureja. This herbal spa procedure took an overnight in cool, as the pork needs to rest. On a personal health note is good to know that satureja is a stomach-friendly herb, facilitating the digestion process, being rich in antioxidants and fibres, iron, zinc, calcium and vitamin B that help decreasing the levels of the bad cholesterol. For all mentioned above, it's good to consider planting this herb in your garden.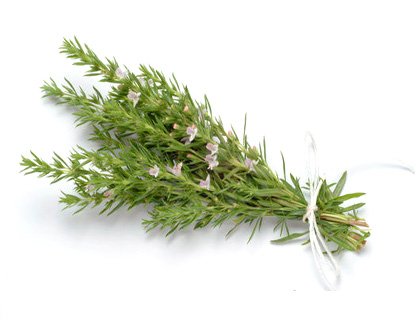 Чубрица
Before we continue...Me, I'm so into words etymology, that I just can't skip this part.
The word Капама (Kapama) has Persian roots and means to cover in Turkish, hence the preparation in a covered pot.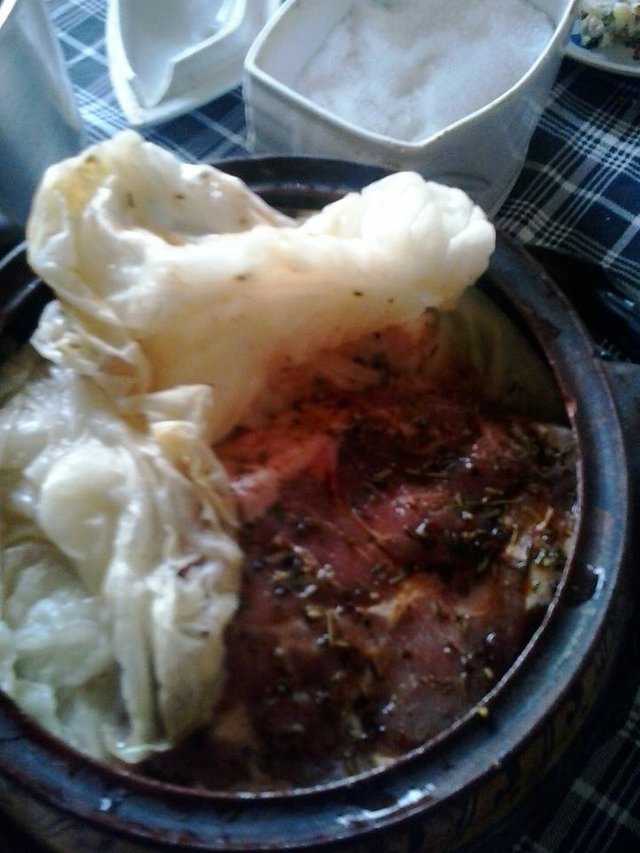 Making it the
Traditional
way: Get the bottom of the pot covered with chopped pork salo and cover it with a leaf of sauerkraut, continue to make the layers separating the various meat with another sauerkraut leaf. In order to achieve the unique flavor and taste of the Kapama, there are three important conditions. The first one are the spices - pepper, paprika, satureja; the second one is the arrangement of the products in layers: salo, veal, pork, sausages, chicken; and the third one is to bake the dish for a long period of time - at least 4-5 hours in low-temperature oven, and in a clay pot sealed with dough. In my wish to facilitate your First Kapama Experience further, I suggest you have a look at the step-by-step method to prepare a
Traditional Bulgarian Kapama.
The recipe given includes rice, which as absolutely optional.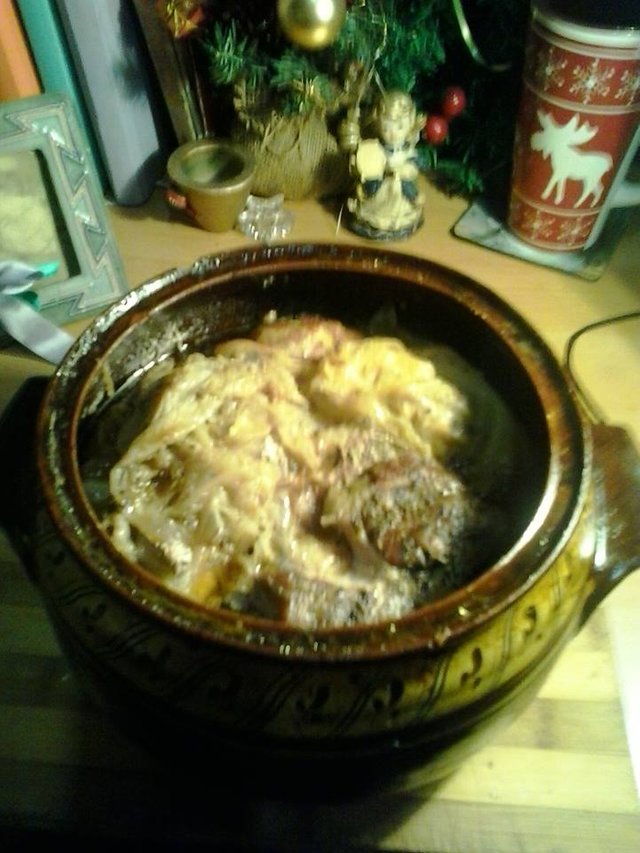 What I prefer for an outstanding and exquisite partner of such a wholesome winter meal is the Mavrud red wine … a wine that takes my breath away every time I sense the indigenous variety that exudes rich, crushed cherry and chocolate-like flavors on a medium body. To a wine person, Mavrud would call to resemblance with a lightly-oaked Malbec, along with the same striking magenta-tinged rim. A unique dark red wine described very well by the experts at
Bulgaria Wine Tours
:
Probably the most highly valued local grape variety, the wines made from Mavrud have a deep ruby color, enough tannin and acids and a pleasant blackberry and prune aroma. Mavrud wines develop perfectly in contact with oak and acquire a powerful and complex aroma, supplemented by full-bodied, dense and harmonious taste.
A final touch, as per my suggestion is a home-baked bread, so that you have a complete and food centred festive table and a very prosperous new year!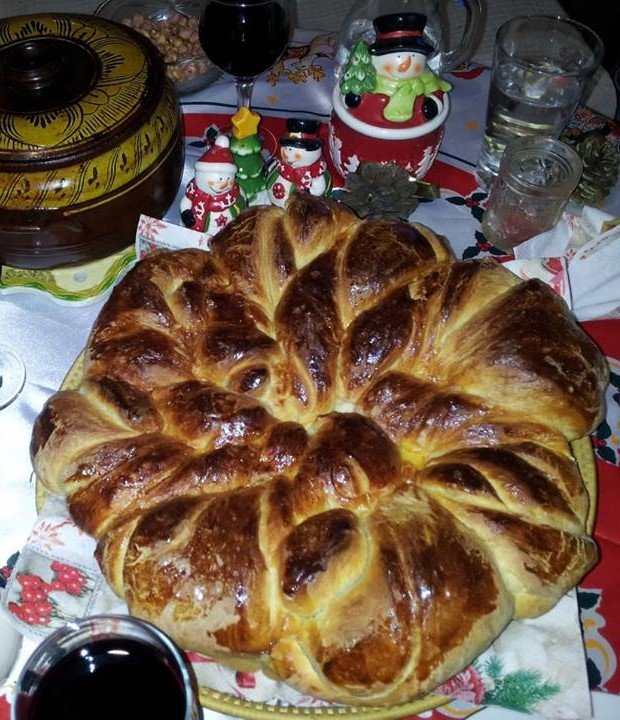 In the hope that this genuine Bulgarian delight will make you consider a gourmet holiday in this part of the world.
Special thanks to my mother for producing such an amazing bread and a real sun for our festive dinner!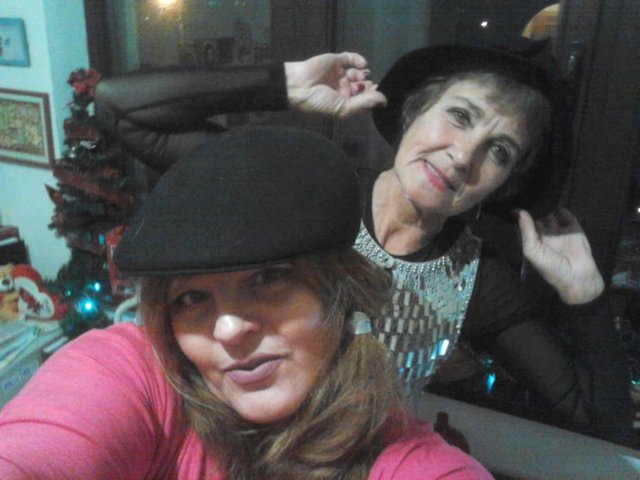 Keep dreaming on for Life is delicious!
Yours,


On an also important note...
Please consider these most amazing and supportive people as witnesses:
@c0ff33a / @derangedvisions - @enginewitty
@surpassinggoogle / @steemgigs - @yehey
@curie / @markangeltrueman - @good-karma
@therealwolf - @thekitchenfairy
@jatinhota, @guiltyparties, @noblewitness and
VOTE!
Thank you very much!

This logo was made by @penderis