I don't care who you are there is no room for racism in our society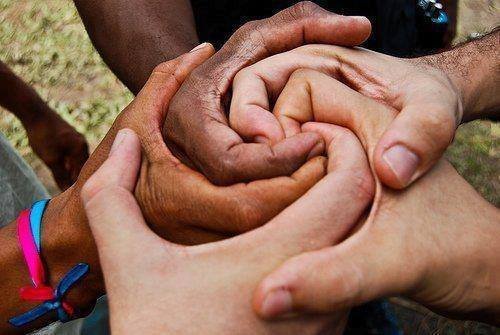 source
An incident occurred today, that made me stop and take action where two members of the public were being verbally assaulted by and aggressive male yelling racially charged threats.
I had met up with a mate to play Pokemon Go on our day off and enjoy the weather outside, when we headed into the shopping district.
To my right there was a small group of people standing watching two members of the public be verbally abused in a corner of the street.
I ventured closer and could hear the screaming and yelling of a male person that had cornered what I perceived to be at the time students from overseas that were visually shaken not knowing what to do.
He was right in their face pointing and raising his fists above his head with no perception of what was going on around him.
I'm not going to go into what this person was saying but this was so disgusting and uncalled for.
I called out to tell him to stop but he was not listening, this is when I walked over and stood in the middle of him and the victims to attempt to calm the situation.
Standing in the middle between the aggressor and the 2 students he preceded to attempt to hit me which missed my chin and I then spun him around making a citizens arrest with the help of a mate.
This individual was violent and the aggressive nature of his threats to these students was out of line.
A third friend called the appropriate authorities and the individual was taken aside away from the small crowd and victims.
I was fine, but was concerned about the individuals that had been assaulted by this assailant.
Catching my breath I asked them if they were ok, and what happened when the man approached them in the street.
The male said he was a student from overseas (the name of the country is irrelevant) and his friend a lady was also here to study medicine at the university.
He explained they were just walking minding their own business when the individual approached and cornered them for no reason at all.
I'm not saying that you should throw yourself into a situation you don't feel comfortable in, but there is nothing wrong with standing up for what you believe in or calling for help.
This is something really left field for me to post, I just needed to get my thoughts out.
---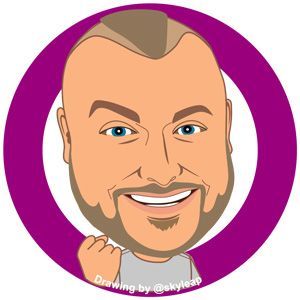 See @o07 for sports content and giveaways!
Member of #teamaustralia and #steemsilvergold