Taco Tuesday—Preview Superman: Red Son
A Little Bit Of This...
Welcome to the first installment of Taco Tuesday.
As much as I would love to just hand out real tacos, the idea behind Taco Tuesday is to talk about things I find of interest. It could be about movies, both live action and animated, comic books, books, music, etc., but it will also include things like quadcopters, gadgets and technology, cars, sports, etc.
While I might take some or all of this seriously, the idea is to have some fun, too, discussing things that aren't so life and death, or of great importance, but may have some level of impact on me, if not on you.
Clear as mud? If so, then hopefully it will make more sense as the weeks wear on.
Or sooner, as you see where this post goes. I'll get on with it.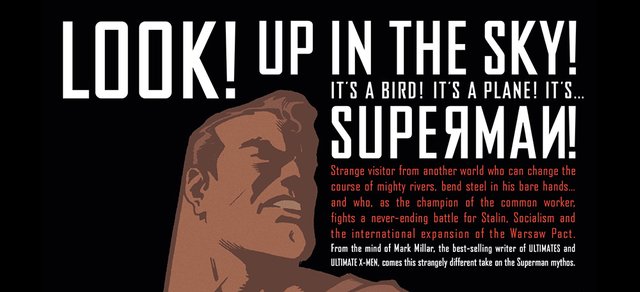 Elseworlds Adaptation
On February 25, 2020, DC and Warner Bros. will release the animated adaptation of an Elseworlds story called Superman: Red Son. The original three-parter came out between April and August of 2003. It sought to answer the question:
What if Superman had landed in the Soviet era Ukraine rather than in Kansas?
The trilogy covers roughly 50 years from the 1950s to the turn of the century. It features not only the Soviet Superman, but a host of alternate characters such as Lois Luthor, her genius scientist husband, Lex, Agent Jimmy Olsen, Wonder Woman, as well as Batman and an Earthbound version of the Green Lantern Corps. It also includes historical figures—Joseph Stalin, Dwight D. Eisenhower, and John F. Kennedy.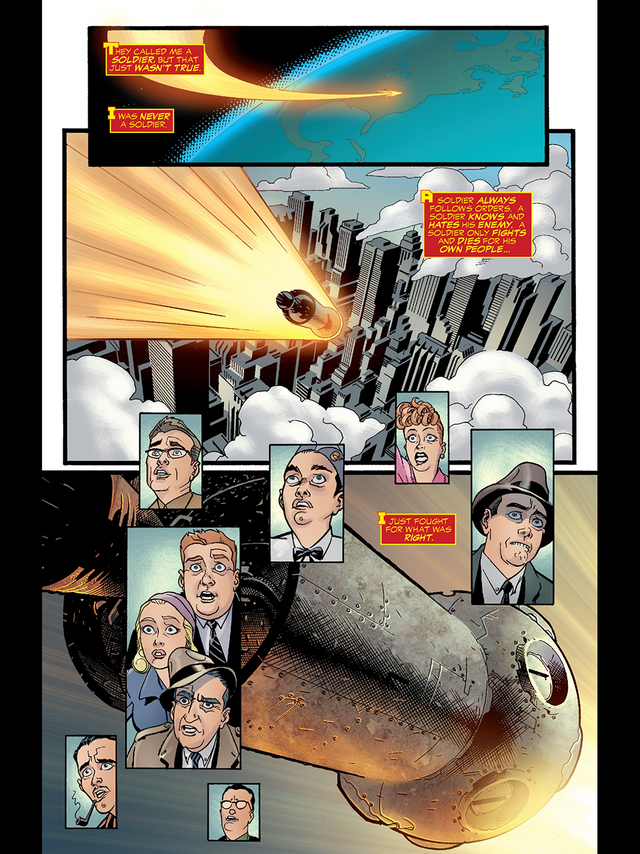 I Have My Doubts
Last summer I wrote about the animated adaptation of Batman: Hush, which was based on a now iconic 12-part Batman arc that ran in the main comic book series. I was disappointed with a lot of the choices the movie made since the comic book version was amazing.
I have to say, that will also be my concern with Superman: Red Son, and probably each new feature length movie based on a comic book story. It's been my ongoing issue with any superhero adaptation, DC or Marvel. So far, only the MCU has, by and large, done right by their own characters, which makes what DC has been doing lately with much of their live action as well as the animated films frustrating.
They should know their own characters better than anyone. It's not like everything has to be panel for panel on screen from the original material, but if a change is going to be made, it better make sense to the character and the story, and if includes changing a plot twist or two, they have to be more impactful than the original, or there really isn't a point to messing with it at all.
Each time they do something like that it's as if the film creators are saying, "We've got this," or, "We can do this better," and then end up proving the exact opposite. No, they didn't "get it" and no, they couldn't even do it justice, let alone improve upon it.
Real Life Questions
While the whole idea of the existence of Superman is pure fantasy, the thought that he could have landed outside of the U.S. into Cold War-era U.S.S.R. is akin to alternate realities like the Nazis getting the atom bomb first, or the Japanese managing to end America's involvement in WWII (before it truly began) with the bombing of Pearl Harbor.
Regardless of how you might view the morality of the U.S. with its involvement abroad, particularly through wars, it's safe to say that things would not be the same if either the above, or some other battle or pivotal point would have happened differently.
Thus, Superman being a Communist hits rather close to home. In the Elseworld comic series, he's still a good person, and actually saves some Americans when Sputnik is forced out of orbit and down to Metropolis. He questions what he is doing or accomplishing throughout, even though he believes in what Socialism can offer. His ideals and motives are very similar to what we know them to be, but they're colored by his growing up in the Ukraine rather than in Kansas.
And because he's Soviet rather than American, he forces the United States to make some questionable decisions, like giving Lex Luthor free reign to stop him. It's one of the more intriguing plot lines in the comic book series, seeing the two foes go at it, but from different cultural worldviews and whether or not the means they take are justified by the ends.
Trailer
Below is a link to the official trailer for Superman: Red Son. From what there is of the movie here, it looks like it's trying to be faithful to the source material.
There are some interesting voice acting choices. Jason Isaacs, probably known best as Lucius Malfoy from the Harry Potter films, (I think his most recent turn in Star Trek: Discovery as Captain Gabriel Lorca was pretty good), is Superman, while Diedrich Bader, who has voiced Batman in the Brave and the Bold series (a more comical version of Batman), plays Lex Luthor. Roger Craig Smith, who has voiced all kinds of characters, not just superhero or DC (like Sonic The Hedgehog), is the Russian version of Batman. He previously voiced a younger version of Batman in the video game, Batman: Arkham Origins.
I will do a movie review after I see Superman: Red Son and let you know what I think.
Images source—screenshots from Superman: Red Son #1, digital version from the DC Universe app