Glass Half Empty Or Half Full?
Stop Me If You've Heard This One...
I have half a glass of water sitting on my patio table.
For most of my life, I've understood that if I look at that glass and see it as half full, that means I'm an optimist. If I look at it and think, "It's half empty," then I'm a pessimist. Since society likes it's labels or boxes, to one side or the other I go.
Nope. Given time to consider things, I've decided I no longer want to be pigeonholed one way or the other. Besides, when it comes to evaluating the situations in my life, are my only choices half full or half empty? No. Not really. Usually there's all kinds of data to analyze and draw from. Why shouldn't that half a glass of water be any different?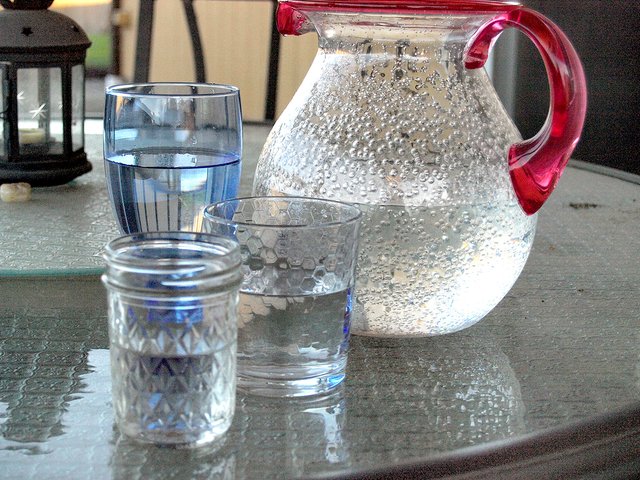 Here's some information I think I should be considering:
How Big Is My Glass?
If it's a small jam jar I've washed and repurposed, maybe that's not a whole lot of water. But if I compare three other sizes of glasses up to that of a pitcher, half is a considerable amount. I might not even consider having a half pitcher of water a desirable thing. Or, because I'm really thirsty, maybe I do.
So, my assessment of half full or half empty is woefully incomplete if I don't also take in account how big my glass is.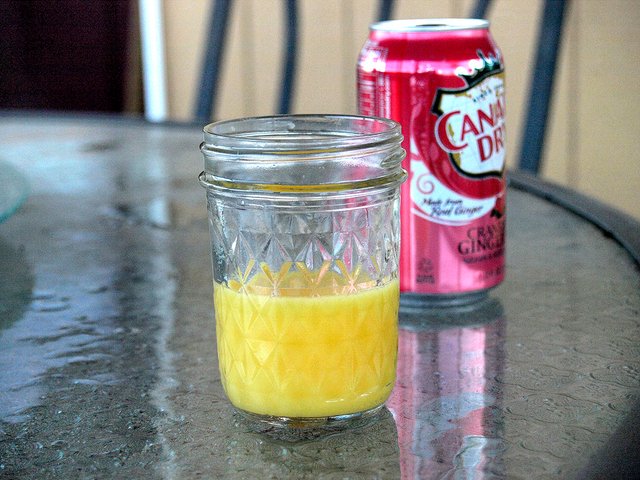 What's In My Glass?
Is it water, or is it orange juice, or maybe cranberry ginger ale? Depending on what it is, half a glass might be about all I want or can handle. Like orange juice. I like it, and I try to drink as much as I can, but seldom am I able to get through more than a small glass of it. Whereas with water, I could probably down two or three of those at any one time, and as far as the cranberry ginger ale goes, I'd probably end up drinking more of it than I should.
So, could I consider a half empty glass of orange juice a bad thing? Probably not. I'd probably be doing well to finish it off. A glass half filled with water? Depends on how thirsty I am, but I'd probably want more, and might even bump up to a bigger glass. The ginger ale is more of a no brainer, except for maybe the calories. I'm going to want more than half of a small jam jar.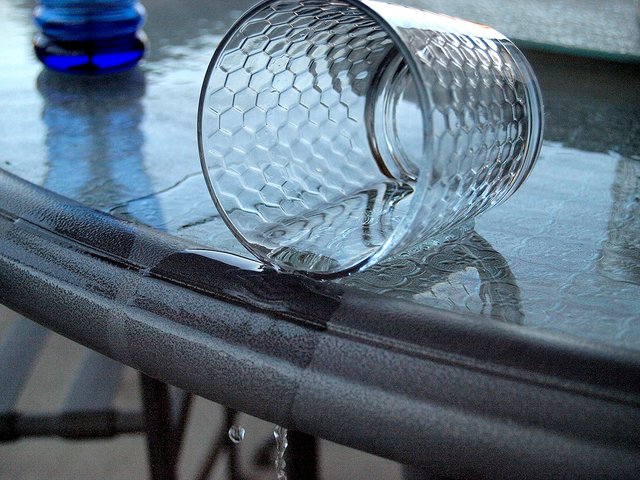 How Did We Arrive Here?
In the analogy, while it's probably left up to interpretation, a half empty/half full scenario presupposes that there's only a half a glass of beverage and that it's all downhill from there. So, I can either be happy and except it, look at the bright side, or I can cry over my half empty glass, because once the contents are gone, that's it.
But that's not how life is, is it? Over the duration of that glass, unless we're talking extreme circumstances that can't last for very long (one would die if all they had was a half glass of anything to nurse for an extended period of time), it's going to be filled and refilled many times. That's the beauty of a glass. It's not one and done. So, as I'm observing this half glass of liquid, where is it along this empty/full spectrum?
Maybe I've had an assortment of drinks from that glass, and now I'm down to half and I'm okay with it. Maybe even relieved, because I've overindulged. Or maybe I'd like to keep going but to do so would not be good for me. Or, maybe, it is truly the last half glass of (fill in the blank) I'm going to have for a while, and that makes me kind of sad.
Whatever the case, that glass will be refilled with something that I will be drinking. It didn't start out at half a glass, and it won't stay that way.
So, What's The Point?
Don't base your worldview on a half glass of water?
You can't be a pessimist solely based on seeing a half empty glass of water. Nor can you be an optimist. There's too many other things to consider.
In the end, most of us end up somewhere in between for most of the time, and ping pong between the two ends the rest of the time. It's called being human.
In my way of thinking, I'd rather avoid being wholly and optimist, and woefully a pessimist. Instead, I'd rather shoot for reality, and live there as much as I can.
So, I say, own the middle. Go halfway as it were. Be grateful for the half a glass. Prepare for the times the glass will actually be empty, and hope for the day the glass will be filled again. Then expect that it will probably end up at half and empty and need to be refilled again.
Now. Who's thirsty?