Update to post:
https://steemit.com/life/@solarparadise/please-read-regarding-donations
I was given the following information by @guiltyparties and it appears there was misinformation about the guy being a VET. I never worded my post in the fashion that this was for a VET so as long as he is having eye surgery and is in need, I am still giving the SBD from this post and have already boosted it. I did not make this post due to him being a VET but due to his losing his eyes.
He has refunded all direct donations made since this post was made and if he refunds me after payout, so be it.
Original Post:
We have all seen community post about communities. Steemit users as a whole are the first and most important community.
We can all select smaller communities as we find our groups of like-minded people but we can't just forget those users outside of our circles either.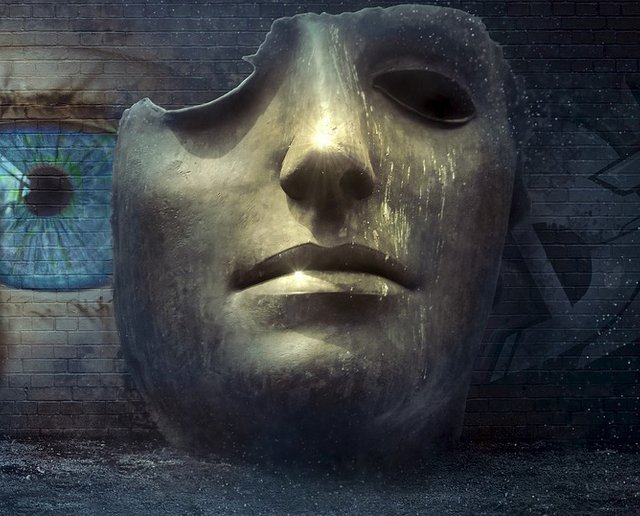 There is a Steemit user @solarparadise, who is losing his eyes and needs Corneal cross-linking (CXL) which isn't covered by his insurance. The whole cost of the procedure is $2,500 US. Bobby just received a contact from his wife's friend on Facebook that they may be able to get the surgery done for $1,000 US but that is not a guarantee yet. Bobby has been with us since June 2017 here on Steemit. This is a tiny amount needed if even just 10% of the Steemit 1% step up and help a fellow user in need.
It could be a great topic to tracked by @steemstem as it is an experimental procedure.
Bobby will, of course, have recovery time post surgery and this is just the surgery not covered by his insurance, he will have to undergo at least one more surgery after this one in hope to regain his vision.
Bobby is a proud honorable man and has made a post requesting that donations stop, in the hopes, it can be done for the lesser cost. That is not a guarantee. We need to pull together and help, we need to show the real power of the Steem blockchain when it comes to issues of protecting and helping our users.
I am not sure the total amount still needed but any SBD earned off of this post will be given to him towards his surgery, bills while in recovery and his basic life needs.
You can donate directly to him, vote this post, vote his post or whatever other way you can.
I know this is going to be a hard one for a lot of the 1% to pick giving to this user over upvoting themselves for the day. These funds will indeed be sold on the market for expenses and I am okay with that as part of the 1%
Are you?
Here is a little about the procedure.
Corneal cross-linking (CXL) is an in-office eye procedure that strengthens the cornea if it's been weakened by keratoconus, other corneal disease, or (rarely) a complication of LASIK surgery. Alternative and brand names for the procedure include corneal cross-linking, corneal collagen cross-linking, C3-R, CCL and KXL.
https://www.allaboutvision.com/conditions/corneal-crosslinking.htm
@tarazkp named the following accounts as the biggest community supporters, how many of you will knock on this post or directly on a post of @solarparadise?
@curie, @ocd, @utopian-io, @blocktrades, @steemstem, @berniesanders, @acidyo, @kpine, @thejohalfiles, @glitterfart, @ned, @dan or any of the silent whales swimming around in silence???