Be warned, this is my one-year anniversary post and over 1600 words with only one picture. Read at your leisure.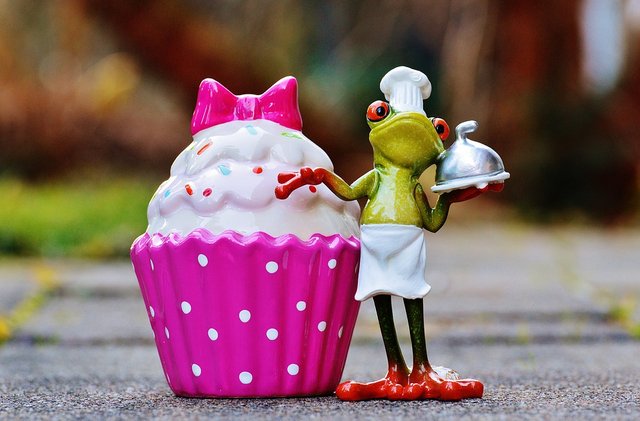 It's been a wild 365 days getting to know all of you as Steemit users and many of you on a much deeper personal level on and off the blockchain. Steemit is a weird monster that I couldn't be more in love with. It has all the emotions of family and even a few black sheep as well. It's the one place no matter my mood I know I am going to find someone who shares my mood if that is what I need that day or someone who will change my mood with a few simple words.
We have flag wars, cave trolls, con-artist, daily most hated, comedy, singing, art, music, programmers, streamers, charities, gifting, poets, writers, actors, yoga, aero-yoga, bid-bots, games and really just about anything else that you could want or imagine and that is what makes this place feel like home.
Communities are great but it is the direct personal relationships with users that really make it the place to want to be in the infinite world wide web. I've never felt out of place on Steemit or that I needed to hide my personality and be something that I am not. I weed my way through the bullshit fairly easily and don't let what I see go unnoticed or let money sway me to follow a path that I don't feel is best for the platform.
Since I have been working with @hitmeasap we have talked a lot. I used Steemocean.com to pull my voting habits. I was a bit shocked and disturbed to see I had not voted for anyone under reputation 40 during the week worth of data that the site provided. Here we were pushing users to minnows while still shocked that there are only 180 people above 450 SP who are not minnows. I guess if we all vote for users we know and we have grown with it is hard for the next school of fish to grow behind us. I realize that error in my ways and am going to work on that. I was that Rep 25 at one point and someone voted for me, times have changed; that doesn't mean those of us who have the power to move people up should as well.
My beginnings we not normal but that is no reason to not be a good user to new users as well.
My 1st post was a contest, imagine that! It was a trivia game for 1 Neo Token. I found my way into Steem.chat on my 1st day as well. That was the game changer to be honest. Steem chat is not like discord. It is not sectioned off into groups unless you join a different channel other than the general
room. I was pulled into General 2 as it was called at the time and everything changed from there. If you think there is drama on steemit, you haven't seen anything like steem chat. I am in around 40 discord chats and I still don't feel the kind of connections that are made in the Steem chat rooms. It isn't isolated into factions like discord is. You have everyone from Number 1 witness @gtg, @berniesanders, @acidyo and @suesa down to a rep 25 nobody together just talking as friends. There is no link dropping or vote asking, just people getting to know people without some sort of vote incentive to get you there. The votes come naturally once people know you as a person. It isn't for everyone and many great people have moved on to other forms of chat but most will pop in here and there to say hi and see everyone. I'd recommend it to any user looking for personal connections. Don't limit yourself to just those users who make you feel like part of a fraction of what steemit has to offer.
My wife had a baby that I delivered myself at home last Novermber 4th, those same people from steem chat ended up sending diapers and wipes to my house before we even had a chance to go buy any since the hospital send you home with some. I was literally in chat planning to head to the hospital and ended up delivering a baby upstairs. I was so excited I popped back into chat to tell them the news. They and I mean users from at least 5 different countries pitched in and sent the diapers. About a week later we received bottles and sippy cups from @reneenouveau and baby clothes followed from @tecnosgirl. I was only on the platform for a little under two months and this was the love I was feeling from this great platform.
I sent my 1st gift's to @tezmel and @turtledance24 on September 11th as a thank you for late night chats, the memo simply said power up. September 15th I sponsored my first photo contest with @jasonrussell, September 17th I sent @suesa some SBD for her 21st birthday. I've never been shy about being kind to people on the platform, the kindness goes both ways when you open yourself up to something bigger than yourself.
My account grows and I have no problem letting others grow as well, my vote doesn't always feel like enough so I use my wallet to let people know they matter to me. It all comes back. I even had a witness reach out and help with a crazy electric bill we faced just to help out. It was pretty much the first time we had really spoken as well.
I have worked on many projects to get them off the ground as well as worked for hours in hackmd.io with users to help them word their post and make corrections before they post in English as a second language. I don't expect anything in return, it is just how I live my life.
I got a Steem Monster tattoo before @steemmonsters were even a game. Just the cool ass Steem Monster that @saywha has made for a handful of us, I even added the Steem Logo with it.
I've been here a year as of today and received my first delegation from @yabapmatt. He didn't ask for anything in return even though I offered to pay him for it. It felt strange getting that for free so I took two hundred dollars on my bank card and bought 100 packs of @steemmonsters to support his project.
I started a @dlive stream to open the packs and give away a bunch as I opened them. I started getting votes instantly and had a bunch of guys I knew in the stream chat as I was opening packs. It was going good as soon as I figured out how to stream my screen and increase the mic enough for everyone to hear me. I had opened about 30 packs and given away ten other ones to viewers when the guys told me to stop giving away packs that there was a Gold Foil Dragon Legend card in one of them. They told me, they could have let me continued to let me give the packs to them and opened the dragon themselves but as they were guys I have known for most of my steemit life they stopped me from giving them out. They were right, there was a gold dragon card and it normally sells for around $800. Gold foiled cards are awesome but I knew I could do a lot more with liquid steem than I could with a card. I went over to the steemmonsters discord and said I was willing to sell the card. I had completed my set minus 4 cards opening the packs. I had a bunch of guys try to tell me the card wasn't worth this or that and one user made me an offer via direct message. His offer doubled my investment. I took it. I finished buying my last 4 cards needed.
Now I had a bunch of liquid steem that was 100% free. I sent some back to the witness who helped me out. I have some banked for the feed a minnow program but I have had a wonderful week gifting steem to @dlive users as well as getting minnow booster votes for myself and other users who still need to power up.
What I earn is used for as many people as possible. I do buy votes but not just for myself. Not everyone has support and not everyone has a vote that has impact, so I don't feel any remorse buying votes. I don't self-vote as I don't honestly see the point if I am here for the community.
Sorry for the long read.
Thanks for the last 365 days guys.
There are way too many people to tag so I will name a few who have had a big impact on me in some way and miss many more who also did, don't hold that against me.
@deadspace @rubencress @howo @beercake @yabapmatt @m31 @saywha @kryptik @ats-david @berniesanders @themarkymark @krazykrista @anomadsoul @acidyo @tuck-fheman @aceofthegrove @acromott @emjoe @karensuestudios @eveuncovered @nelyp @futurethinker @guiltyparties @apsu @escapist @buttcoins @gentleshaid @fknmayhem @geekpowered @leotrap @julienbh @mobbs @ryoplasmic @steemitadventure @wolv @tarazkp @whatamidoing @warpedpoetic @tezmel @valhalla @trumpman @ruth-girl @davemccoy @thedarkhorse @wolfhart @crimsonclad @elliotgardner @derangedvisions @schattenjaeger @drpuffnstuff @empath @papa-pepper
And an ass ton more people I am forgetting.
I'd say I'd see you all at SteemFest but I honestly would not feel right being away from my wife and kids for that many days. I want to go but they come first always.