When I started with Steemit last year I didn't know what to expect. Already at that time I knew that I won't be able to post every day and I also didn't expect many people reading my posts. But somehow it all worked out and now I can say that there is a bunch of people here that I can call my friends. And I hope that I will meet them in real life too. I know that Steem Fest would be a great opportunity to do it but this year it didn't work out for me.
One of many Steemians that I would like to meet is Pauline @livinguktaiwan. A few weeks ago, she started a social experiment and asked me if I would like her to send me a postcard from Taiwan. I didn't hesitate and sent her my address. I love postcards but only receive a couple of them from my in-laws (Birthday, Christmas, Easter). I was very excited and checked the mailbox every day, and it finally arrived last week!
The postcard is from the mountains in Taiwan and as I love nature and mountains in particular, I found it very thoughtful of Pauline. It's so nice when someone thinks about what you like. And I must admit that I didn't know that there were some mountains in Taiwan.
If you haven't joined her experiment yet, you should do it as it is special to receive a postcard in this technology driven world.
Thank you so much Pauline! You made my day!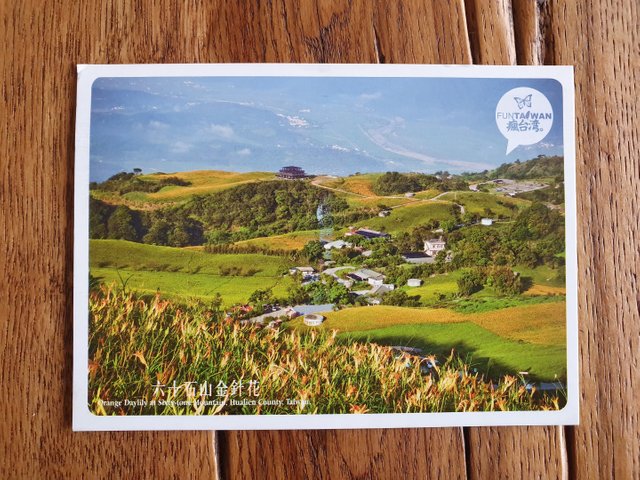 I have also received a postcard from Jan @jankasparec. I actually received it in summer but haven't mentioned it here yet.
Jan is a very talented artist living in Canada. I love his paintings as they are always so colorful and full of good vibes. Look at this beautiful postcard. I was staring at it for a few minutes and caught myself smiling.
Thank you Jan for this gift!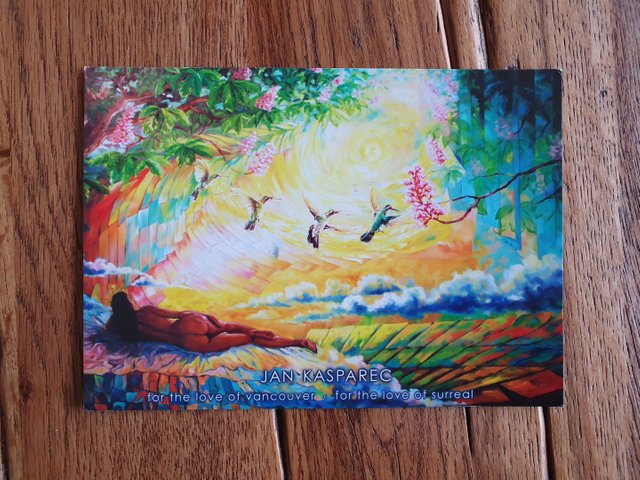 If you also want to receive a nice postcard from Pauline, just let her know. I am sure that she'll be happy to send it to you 😊
Thank you for reading!
Cheers!
Martina