Something a little different from Curator Cat today!
But let's get started with a cat photo, just so you know you're still in the right place!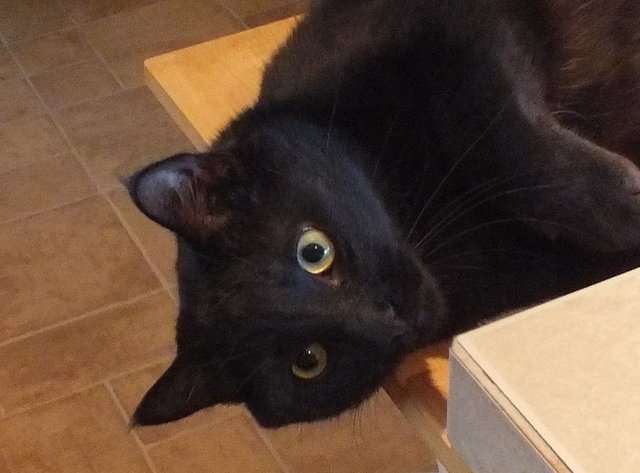 On the counter... I go wherever I want! Silly Hoomans!
If you are a generally active participant in the Steemit community, you've probably noticed that there are currently a lot of posts coming through that somehow relate to a "Delegation Challenge" and Poll created by @theycallmedan.
In short, Dan — who's a pretty "big fish" — promised to delegate 20,000SP for a year to a community organization on the Steem blockchain; the winner (of 20 candidates) to be determined by popular vote through a dPoll post/vote.
Hints of Something Positive!
Although my inclination is to leave the "politics" and general running of this place to people who understand it better, I felt like I should look into this particular contest further... besides, I love contests!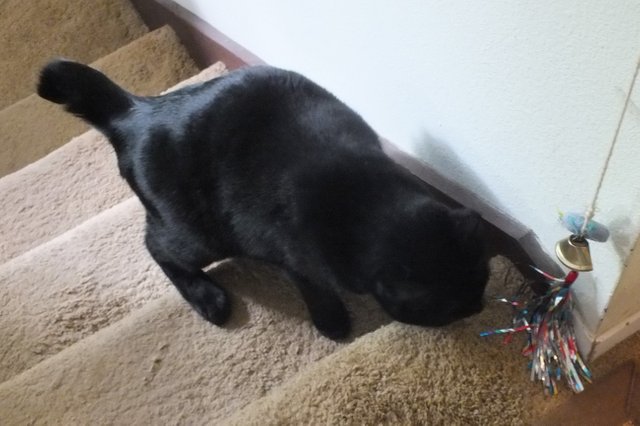 Exploring the stairwell...
The reason I felt drawn to this — and why I am now asking YOU to also consider caring — is that this delegation/contest is ultimately about the essence of why many of us are here: "Social Community and Sharing."
To get a little more particular, the positive I see here is that a substantial delegation is being offered to a Community Intiative, rather than to the usual someone who builds dApps.
Frankly, I find it frustrating that people get million-Steem delegations to build some relatively lame game or photo app, while those working on user retention and community outreach to keep us all actively involved have to beg and scratch for 2-cent upvotes!
And so, I want to not only commend @theycallmedan for offering this, but I encourage everyone who reads these words to give a damn about this poll!
Participate, Because it MATTERS!
Let me clarify, for the record, that I don't "have a horse in this race."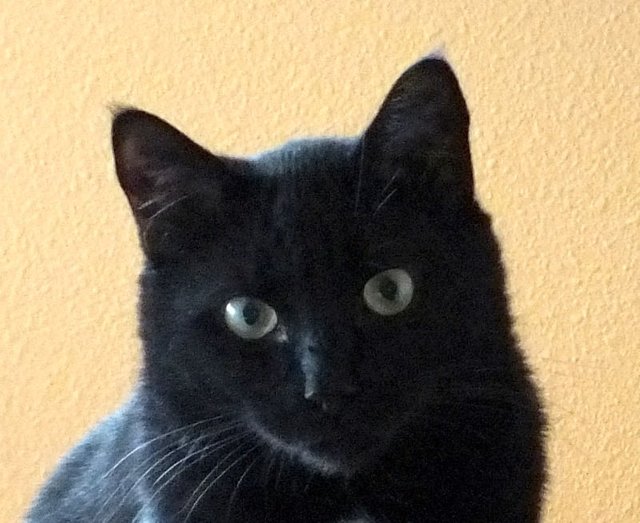 Do I have your attention?
"My" organization would be @kona's "dPet" (Daily Pet Photography) network, and it's not one of the 20 qualifying entries we are now voting for.
But that doesn't mean that I — and YOU — shouldn't vote. Why should you even care? Well, because — as an active poster and community member — it equates (in a small way) to casting a vote for the future of our entire ecosystem, in terms of promoting content, engagement, community building, growth, mutual support and so on.
In short, your vote says "Yes, I DO want a thriving SOCIAL SITE here, not just a giant bot farm!"
By extension, a vote for the Community's well-being is pretty much a vote for yourself: If the community thrives, you will benefit.
Unless, of course, you're a spammer or scammer, in which case you will be sent to a really stinky cat box on a remote island, to live out your days in isolation, with no air freshener!
How I Voted, and WHY...
There are a number of very worthy organizations vying for the top "prize." As I'm sure most of my friends here can imagine, 20,000SP for a year is a pretty big deal.
Voting — for me — ultimately came down to "most bang for the buck."
Looking just at the current top 9 in the standings — which would effectively be the only realistic contenders — my first inclination was to start with just the sitewide initiatives... not the "niche" (by country, by language, by interest) initiatives.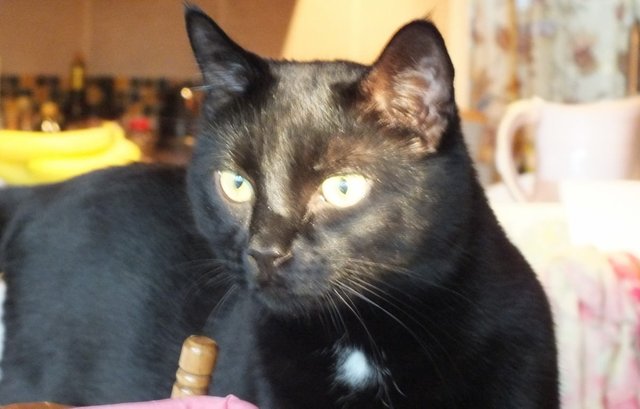 I see the light... do YOU?
That left me with @steemitbloggers, @qurator, and @partiko.
Whereas I like Partiko, and it's a great dApp... that's precisely what it is, to my mind... a dApp, not a community outreach organization. Besides, they are already the beneficiaries of almost 250,000SP in delegations. So, "worthy," but not my first choice.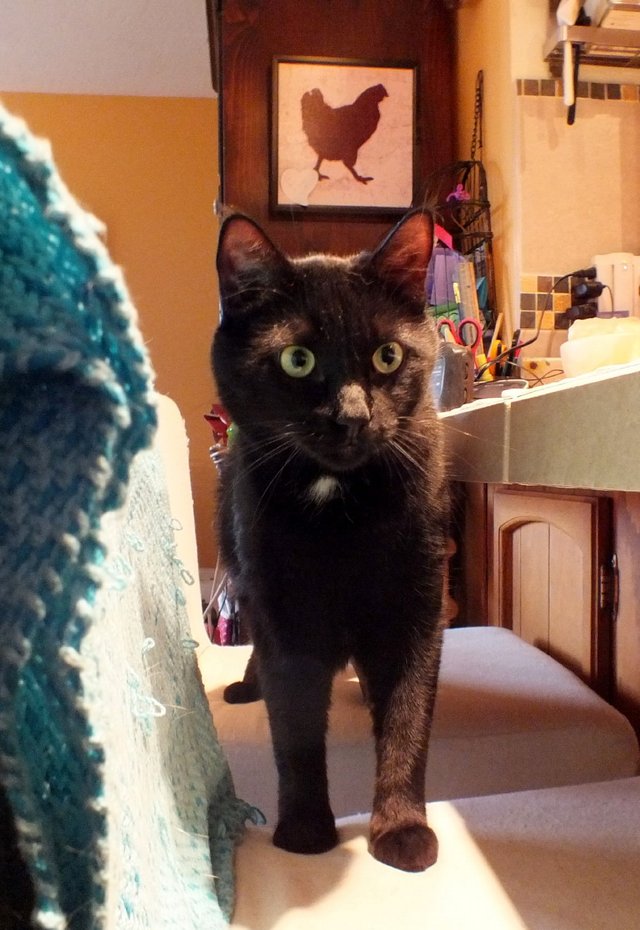 Cat and chicken...
I like Qurator, too. Qurator meets my criteria of having a widespread impact, emphasizing content and curation and helping many relative newcomers. Definitely a community initiative. But a couple of drawbacks: The core of Qurator is essentially a pay to play service. And they already have 160,000 effective SteemPower in their coffers.
That leaves Steemit Bloggers... or "Power House Creatives," as they now call themselves.
The thing I really like about them is that they are truly an outreach type group. That is, the benefits they offer aren't just limited to their own group... they are everywhere. And even though it's a pretty small group, their members are part of all sorts of other initiatives, making their "reach" incredibly broad. But what really cinched the vote for me is that they actively promote all things Steem OUTSIDE the borders of Steemit through external social media.
Maybe you've heard of @nathanmars and his "Twitter Hustle" initiative to get Steem awareness to the point where there are 1000+ daily tweets hashtagged #Steem? Doesn't really matter whether you have; what matters here is that many of his hand picked "Zweet 20" also happen to be part of Power House Creatives.
Basically, your vote for @steemitbloggers/Power House Creatives is — by extension — a vote for the growth and success of the environment we ALL use!
And that's why Curator Cat says:
Now that I have SAID all that:
A Couple of Afterthoughts...
I recognize that this is not the standard fare for a cat blog, but I also believe that having fun posting cat photos online does NOT preclude paying attention to — and taking a "civic interest" in — the infrastructure and community we're all a part of.
Because we all enjoy being here it's also our responsibility to "tend" to the "garden" that is the Steem Social Ecosystem. And that would include supporting the "Community Builders" who ultimately help shape a venue we can all continue to use and grow in.
So I really hope you'll do that!
Meanwhile, have a marvelous rest of your Sunday!
=^..^=