The Secret to Riding The Volatility Wave With Steem, Bitcoin , Eos et al
Most People are worried of the volatile nature of cryptocurrencies which can be seen in coinmarket cap website . Conversely, however, smart investors are making supernormal profits because of knowing how to ride the volatility wave while fuders and emotional traders are the daily victims of the volatile crypto markets. Moreover, the interesting part of the crypto market is its volatile nature which makes it possible to make daily profits (for day traders) and ability to enter a top market during panic selling periods. The question, however : do we know how to ride the volatility wave? Or will we just give up the ghost to fuders? Here are some few point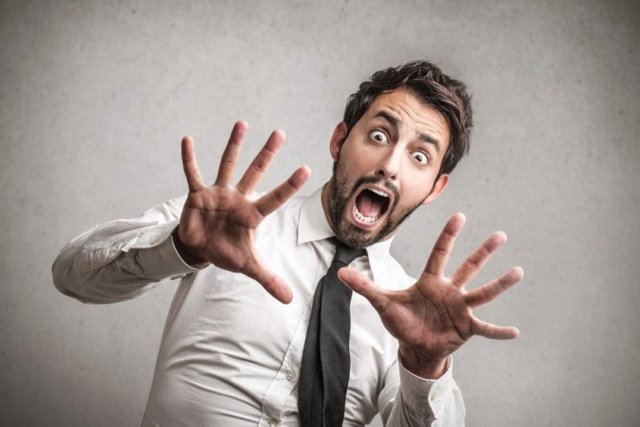 Pic source:
Crytos are Not for faint hearted : Cryptocurrencies are not for faint hearted , therefore if you know that you easily panic / extreme stressful when steem or your coins/tokens are red then this industry is not for you because you can easily sell off all very low even the coins you bought high. The best thing to do is to forget checking the ups and downs of crypto markets on daily basis and target long term holding of some good coins/tokens-which will guarantee you a good profit.
Buy low , sell high: Day traders can always make some daily profits by buying low (during panic selling periods) and selling high – when markets recover. Never join fuders or emotional traders to sell off your investments due to bad news from governments, banks or any other entity that might want to create fear in order to buy cheap coins.
HODL: those who hodl (hold) in the long run always make supernormal profits because of the positive outlook of blockchain technology especially steem blockchain. Do you know that most whales bought steem at less than 10cent? Which means that they are currently on supernormal profits by holding (powering up their steem) and thus are enjoying the profits of being a whale -on daily basis.
Diversify Long Term: Holding long term is great however you have to diversify too by selecting steem plus some top undervalued coins/tokens especially now that they are cheap. See white list section of www.elyte.tech for an example. This strategy will guarantee you a positive ROI (return on investment) and being able to take advantage of the volatility nature of cryptocurrencies.
Do you agree? Send in your comments and or experiences about this issue. Resteem in order to reach more people and upvote to send in your support.
Click here and read my former post:Will better use of your Left or Right brain make you more successful in Life?
An Advert for a top new crypto https://elyte.tech
A top Crypto firm is in need of a backend developer, contact me via steemit chat if you are interested or know someone
Join elyte.tech telegram group https://t.me/joinchat/E6tXj0dThqzzjVlWJRuxLw for info on their bounty and thus join the next best thing