---
Royal Wedding Stag Party
---
The petanque court on the promenade in Brighton seemed to have been booked by a stag party on the day of the Royal Wedding. Joining in the spirit, the party were dressed out in Union Jack blazers.
I assumed the stag was the one dressed in a dress! And there appeared to be William Shakespeare in a baseball cap, getting ready to take a shot.
---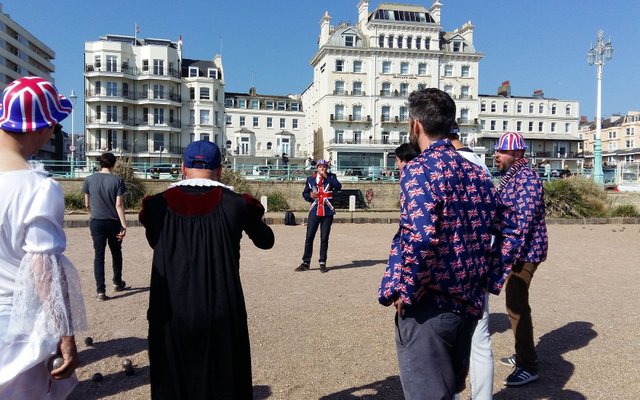 Petanque is a game similar to bowls, or boules in France or Bocci In Italy. The goal is to throw or roll hollow steel balls as close as possible to a small wooden ball called a jack.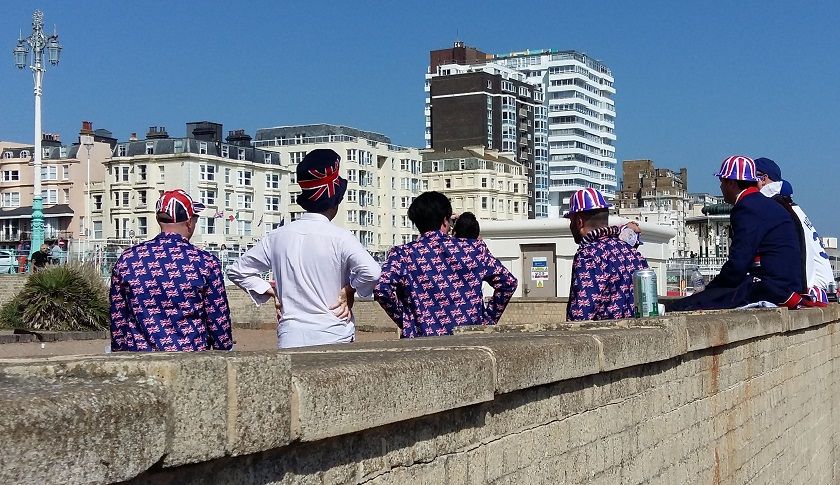 Previously posted on the account @gillianpearce
~ ~ ~ ~ ~ ~
Like Something Your See Here?
Most art posted is for sale - crypto or fiat.
Please leave a message here or on Discord if you would like to know more.