Creating a Directory of Steem Communities – Submit your Community for Listing Today
Community spirit is alive and well on STEEM, we have communities to support different niches and different locations, we have communities to support apps and we have communities to support your learning journey on steem.  Communities are the backbone of STEEM.  Come for the money stay for the community 😊

The Problem
Finding communities can be hard, especially if you are new here on steem.  They are housed everywhere from Discord to Telegram and Facebook.  This does not make it easy for newbies.
More recently we have communities arriving on @steempeak, we have @kure by @krnel and we have @tokenbb.  Soon we will also have communities as developed by Steemit inc. 
It has long been established that recruiting new STEEM users to communities plays its part in retention. Being able to quickly find communities that you share an interest with should be easy but right now it is not.  Greeting new users and having the resource to help them find the right community quickly would be a benefit to many. 
Recently I found myself telling someone to find a community search the tag# on STEEM and check the footers and banners in the posts.  That's not great advice, in fact its rather poor.  I often find myself putting people in contact with communities and I am sure everyone else working with newbies and redfish do the same.
The Solution – Directory of STEEM Communities
To join all the dot, and make it easy for everyone to find communities to engage with, I am creating a directory of STEEM communities and we are open for listing.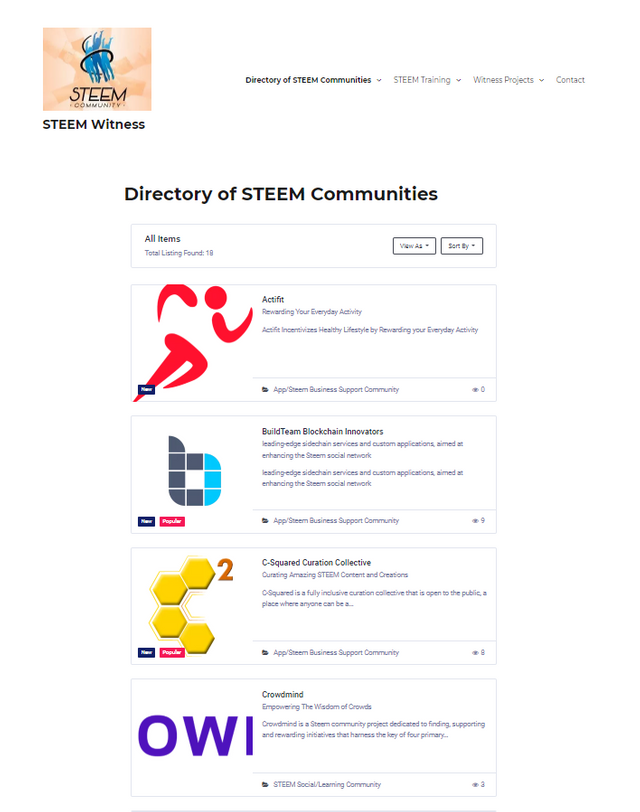 You can submit your listing with this link  http://steemcommunity.org/add-listing/
You can view the directory with this link and  http://steemcommunity.org/all-listings/
You can search directory with this link http://steemcommunity.org/search-home/
Tips for Submitting a Community
This directory is fully searchable by users and by search engines.  In the long description be as descriptive as possible, what services do you offer, what niche do you cater for, what type of people will we find in your community.  Do you have contests, training, mentoring?  How do you help people grow on steem?  Is your community for new or experience steem users?  Does your community focus on one Dapp? Does your community support people from a geographical location? All this sort of stuff. The more detail you add the easier it will be for people to find you.
Once you submit your community and it has been approved you can use the search feature to check your listing for keywords and you can amend your listing if need be.
Share Share Share
Please do share this post and the directory.  Add it as a link/footer in your posts so people can find the communities they need.  Please also share this post with any community leaders that you know and ask them to make a submission.
Who will see this directory?
This directory will be used as a resource on the STEEM training courses that I give.  In the last 30 days 80 people have enrolled in this course.   It's not that many, but I am set to do a big push soon 😊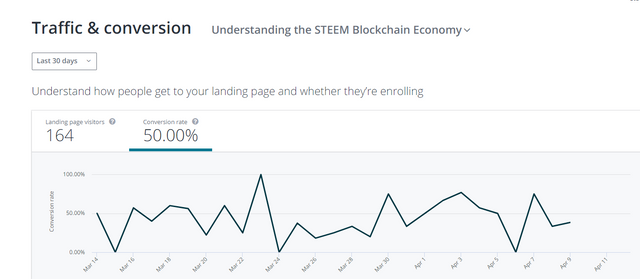 This directory will also be promoted on STEEM via footers and banners in posts and some of the communities already listed are linking back to the directory as a resource for their members (you are also free to link back to the directory and help steem users find the communities they need).
Finally, there are other plans for the @steemcommunity website that will drive traffic from other sources. 
Shameless Promotion
Like what we are doing? Don't forget to vote for @steemcommunity as your steem witness. You can vote for our witness using SteemConnect here: https://steemconnect.com/sign/account-witness-vote?witness=steemcommunity&approve=1 
Not sure what else we do?  Visit our website to find out more