In a nation whose capital is illegally occupied. The prime ministers wife, whom Israeli police have said discoveries of sufficient evidence to indict exist since February of this year, is in an appearing in criminal trial. The appearing criminal family organization is in a series of cases considering bribery. Today, Israel is trialing its' own nations matriarch. Which, may be great for those suffering from PTSD over their family properties illegal occupancy. We can only suspect the additional print in online articles available with the name Netanyahu might be propagating hard by saying election would be won by Benjiman Netanyahu if they were held today. But, whose running that analytic? And, where are they getting their pool? Perhaps, the swilling of pink champagne will end for Sara and Benjamin will only be able to visit her while she resides in prison. Was Sara the conspirator behind the take over of Palestine? That may not be disclosed as the case is formerly based around fraud trialing that considers misuse of funds. All pink champagne aside. It appears that a "Shield bill" may prevent actual evidences from being revealed to the public. However, in this case the hierarchy may fall and truth may be told. Donald J. Trump's commentary isn't in the ball park due to his social media reporting the acceptance of a Superior Court Justice that was falsely accused of sexual misconduct. This case may have been broken by the former maid of Benjamin Netanyahu if you've been following the story long enough. My interest comes when looking into an association of trace considering Edward Snowden. Where Arnon Milchan's Case 1,000 has me PTSD on a daily basis because I suspect him as spy commander to have organized call intercept tool victimization and potentially liquidation of stolen family properties. Whereas, my love for Elinor Milchan's art is heartbreaking due to the fact that her father is the most likely spy to have enabled others to destroy my life by way of militant attacks. However the PKK Terror watch article share page (https://www.facebook.com/PKK-Terror-watch-article-share-379784999106499/) goes this afternoon. The spotlight is truly on Sara. Perhaps, ItsNickBean will one day do impressions of Sara at this very trial should the public get their hands on the full trialing video footage. I'm sure this movie may already be funded by Hollywood. But, if a hypothetical "misuse" is intent. We can only be hopeful that the nice things like smoke machines will be seized in the processing. In the case of Arnon Milchan we can only wonder if passing the corporation to Alexandra Milchan comes with additional leverage. Whereby, the control is maintained in offering illuminating Milchan to Oliver Stone's ties where consideration of Harvey Weinstein's Guantanamo TV was funded before multiples of sexual allegations. If the hypothetical "family crime organization" fails due to the fact that it's order is infinitely greedy. Than, the smaller the hierarchy at the tip of the corruption. It all makes sense when following the money. Should we consider proximity ties and begin to question all the family members including marital and next generation as part of the criminal family organization? That's for the world to decide for themselves. Reporting to you live with commentary about the article below from Steemit! I have no idea how this is going in essence, if you have a live video of the full trial feel free to share the link in a comment. If you feel enslaved by illegal occupations inability to find resolution... You may want to meditate this afternoon. PTSD, as I've come to find, overloads the brain processing. Therefore, deal with it and win. Find balance. And, if the Chinese proverbs are true. Than should the courts not be bent by briberies leverage and sufficient evidence be sustained a verdict of guilt will be rendered in this trial. Lets find out!
Commentary by @Sutter
http://www.christiansutter.com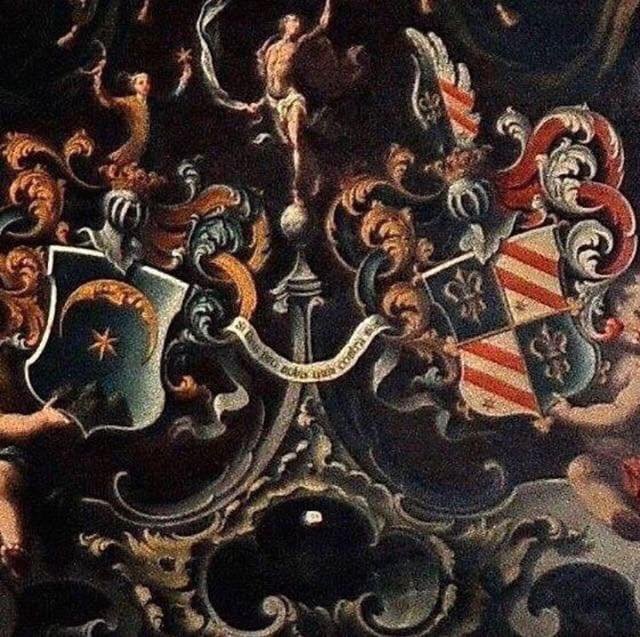 DISCLAIMER : THE TRUTH CAN ONLY BE REVEALED BY THOSE WITH ACCESS TO THE FIRST HAND INFORMATION. THERE IS SPECULATION IN THIS ARTICLE. THIS ARTICLE IS NOT A THREAT, NOT A COMMAND, NOT WRITTEN WITH MEANS TO HAVE ANYONE ACT IN ANY WAY OTHER THAN AS A READER FOR ENJOYMENT REASON. THIS POST MAY ALSO EARN CRYPO STEEM REWARD PLEASE ENSURE TO READ STEEMIT T&A'S BEFORE JUMPING TO A "SALTY" CONCLUSION. WHERE "SALTY" IS AGGRAVATED. THIS ARTICLE WAS NOT WRITTEN TO APPEAR TO BE ANTI-ISREAL OR ANTI-SEMITIC.
SIDE NOTE : MEROVECH WENT TO THE ROMAN CATHOLICS LIKE; "I'M THE MOST FIERCE WARRIOR ON EARTH." AND THE ROMANS AGREED. THAN WAS LIKE; "CLOVIS I SHALL PROVIDE THE PROPER KING LINE PROCEED NOW THAT THE ROMAN CATHOLIC HAS ASSUMED THE PROPERTY OF THE TRUE KINGS. WHEREBY THE ROYALTY HAS BEEN RESTORED. NOW, WHERE ROYALTY HAS NOT BEEN RESTORED IT'S A WORK IN PROGRESS. I BELIEVE IN FREEDOM AND ROYALTY. I BELIEVE THERE IS BALANCE WHERE DEBATE TAKING PLACE BETWEEN ROYAL AND POLITICAL ENTITIES HAS BIBLICAL ENTITLEMENT. AND, I ALSO BELIEVE THERE IS A BUNCH OF PROPAGATION IT'S WHY I MENTION THE RE-ELECTION ARTICLES LIKELY MEDIA CORPORATIONS OF SUSPECT "CRIMINAL FAMILY ORGANIZATIONS" POTENTIALLY TIED TO THE HELM OF THIS NEAR AND PRESENT PROBLEM IN ISREAL EXPOSED BY THE TRIAL.
IF I HAD A VOTE. FROM HERE... I WOULD SAY SHE'S GUILTY.
If you ask; "Is he objective pa pa?"
Read this : https://steemit.com/mystory/@sutter/call-intercept-tool-victimization-changed-my-life
https://www.express.co.uk/news/world/1028236/Sara-Netanyahu-trial-fraud-breach-trust-Benjamin-Netanyahu-Israel-Tel-Aviv-corruption
WHOSE THE KING OF JERUSALEM TODAY IF THE ACTUAL BLOODLINE WAS TO ARRIVE TO CLAIM THE PROPERTY AS THEIR KINGDOM?
http://www.cypnet.co.uk/ncyprus/history/lusignan/charlotte/index.html
FACT CHECK ON WIKI
https://en.wikipedia.org/wiki/Charlotte_of_Bourbon,_Queen_of_Cyprus