CRITERIA:
• You are required to choose only one of the scenarios given.
• Briefly Illustrate your story.
• Draw THREE blocks ONLY, Block 1 = beginning, Block 2 = middle, Block 3 = ending.
• MUST be STICKFIGURES Only. No realistic drawings.

SCENARIOS (Choose ONE):
• My perfect Date.
• My average working day.
• Me and my three meals a day.
• My night out partying.
• My Thug/Swag life.
Here is my entry, created with pencil & pen on art paper, photographed, and edited with PaintShopPro™ on my laptop.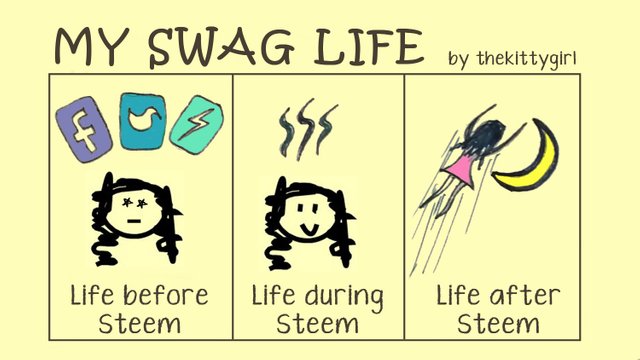 😊
@steempeak & @steemitbloggers
are each 5% beneficiaries on this post

a big hug is due to @enginewitty for designing the following personal banner for me 🤗