Steem prices may be taking a beating along with cryptocurrencies in general, but Steem Fam, our show must go on! Here's my contribution today to posting against the tides... Venom keys. Following an early cameo, it really all began with the timeless Amazing Spider-Man #300: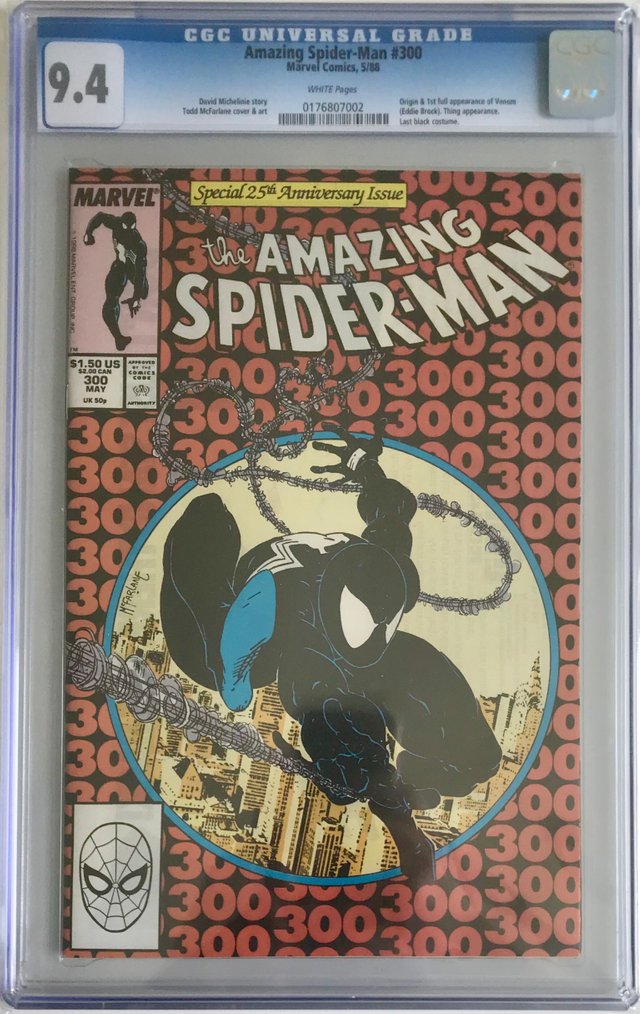 No Venom on the cover — so many villains flop that the creators likely felt better going with this now-classic image — but his evil machinations were very much present within the pages. Next, we have ASM #316 with Venom headlining a cover and beating up Spidey (not for the first or last time):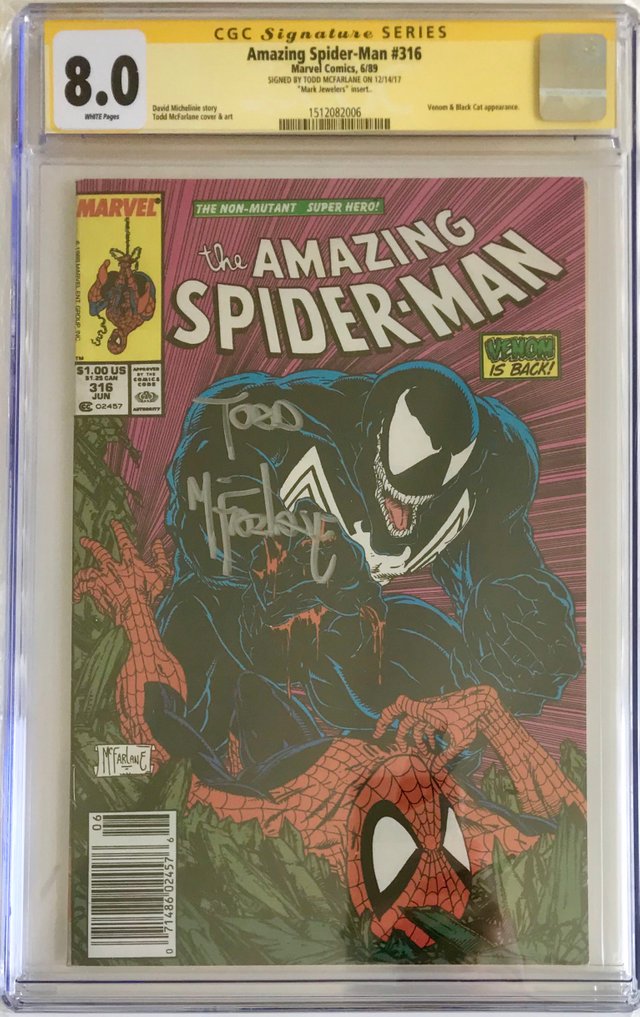 There are a few notable things about my copy. The grade, 8.0, is nothing special for a Copper Age book. But it has the signature of Todd McFarlane, Venom's creator. Plus a Mark Jewelers insert, meaning it was likely sold near or at a U.S. military base (more literature on this online). Aaand it's a newsstand variant! Meaning it wasn't stocked at a local comic book store... I miss the days when you could pick up a comic at a supermarket. Last but not least, here's our lovable Venom in the first series of his own: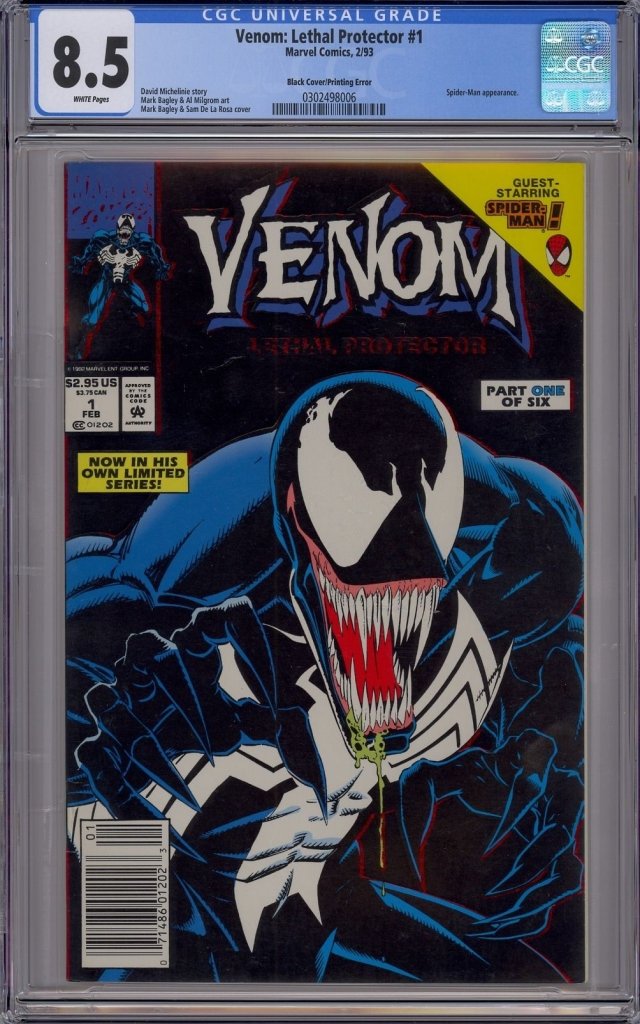 This is an Error variant without the regular red foil cover. But moreover, it's a newsstand Error variant. Word on the street is that two or three such copies exist in the world. Pretty cool!