Ever feel like you're being followed? Well, if you're active in the geekier circles of the Steem universe, you just might be!
Thanks to a friendly nudge by @fknmayhem in the comments of a recent post, the Steem Comic Convention is trying to get back into action a bit.
There are several small initiatives in mind, but this one is the easiest to start testing out.
Supporting Community Curation
---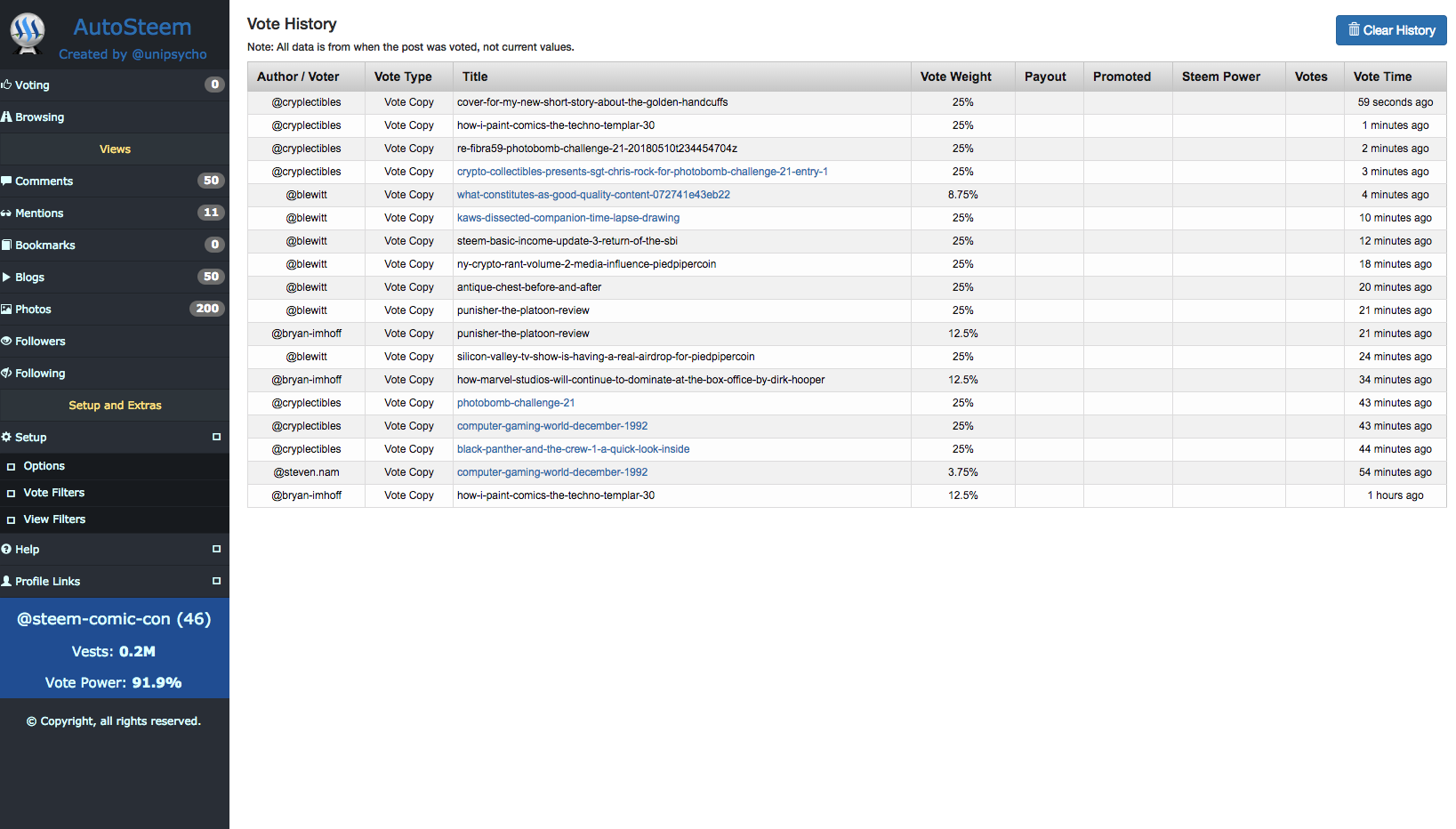 ---
Utilizing a 1000SP delegation from Con Founder (or is that confounder?) @bryan-imhoff (That's me! I'm writing this article in a pseudo third person! Weird!) and the voting tools found in the AutoSteem interface (https://autosteem.learnthis.ca/#!/home) the Steem Comic Convention is now "vote shadowing" its first group of hand picked curators.
@cryplectibles, @blewitt, and @steven.nam are all very active in the comics and geek communities. Currently they should each find themselves with a vote trailing behind them from the Steem Comic Convention that provides them with an extra 250SP or so of voting power.
This approach was chosen over outright delegation to make swaps of curators easier and instant (vs. the week delay for the revoking of delegations) and allow the Steem Comic Convention to earn curation rewards to help grow this and other initiatives.
Each of these curators should still earn at least a small bump to their own curation rewards from the trailing vote, and also enjoy the ability to direct more rewards to the authors and content that they discover and favor.
There'll be further announcements once this system is fine tuned and tested over a longer period than just the last couple hours, with information also being presented on some of the other initiatives in mind, and just how this @steem-comic-con account is planned for use in the future.
Until then, just keep doing what you're doing gentlemen, and try not to mind the stalking, you've been doing the geek community proud!
---
-Steem Comic Convention