What does a struggling artist do to keep a small modicum of visibility on his social media of choice... Steem? Keep making WiP (Work in Progress) posts, naturally!
I had a pretty good few hours of art time, during which I was also doing several things.
---
Listening to episodes of Comic Book Men in the background. (I still need to make a post sometime about my brief background cameo on the show... get my geek cred up!)

Humming "Runnin' Down A Dream" by Tom Petty... it's crept into my head as the theme music that seems to accompany the illustration I'm working on.

Musing a bit about just what I'm doing right now... which led me to The Waterboy.
---
Yeah, my mind's a mess. So what am I doing right now?
---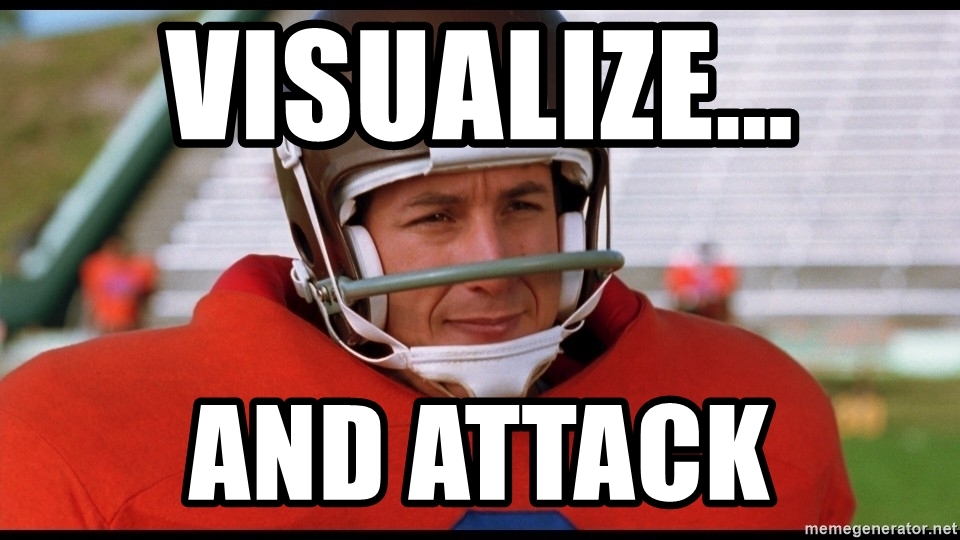 Right now I feel like I'm visualizing as I get ready to attack.
---
Seeing this cover image come to life is actually getting pretty fun. I've often heard the advice when pursuing a goal or dream to really visualize that desired outcome, make it real in your mind to help you move forward toward it.
This image is just the cover. It's the tip of the iceberg. There's so much more to be done. That's what needs attacking. However the cover is the first visual that anyone sees of a book. It helps define it, and in my case, make it real. I can really start to imagine the completed comic book in my hands. When I finish this piece, I think I'll take it one step further and print it out, just as an actual comic cover would be and wrap it around an existing comic. (I've still got plenty of copies of my first self published work "Seer" that'll do the trick!) Then I can hold it in my hands, put it in a rack, and completely visualize the fun and accomplishment of having an issue completed and printed once again.
So here's where I'm leaving off work for the night. If you've been following along you may notice increased rendering on the car and Julie, me continuing to play with the "trade dress" elements, and some color tweaks as I play with some adjustment layers to make the overall image more harmonious.
---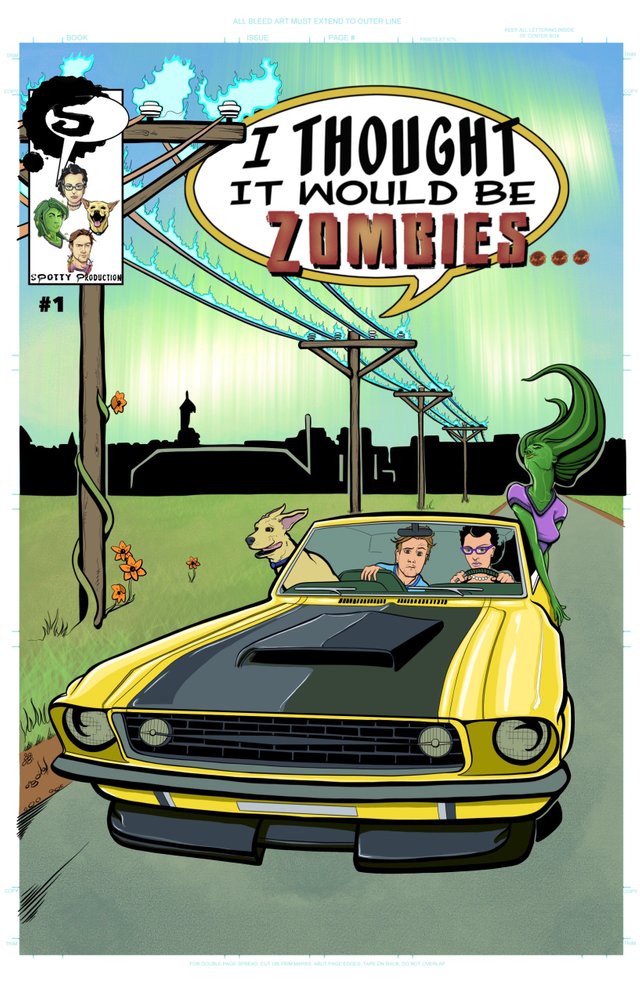 ---
As always I'm interested in comments whether good (stroke my ego!) or bad (constructively please!).
What projects are you all working on and how do you use visualization techniques for motivation?
-Bryan Imhoff
---
Support the growing comics community here on Steemit! by joining the @steem-comic-con!