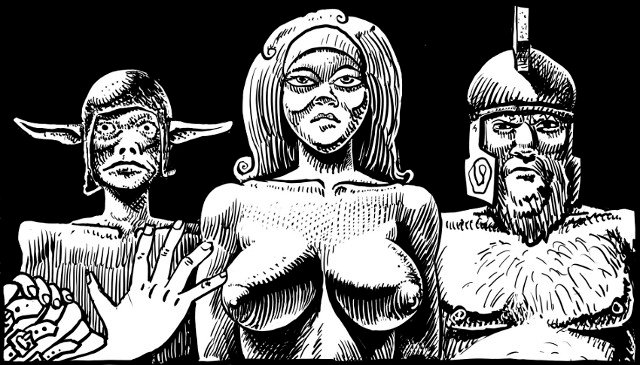 The stone and the map - Page 58 of the cartoon about Phill from GCHQ - a free comic that I have been working on since September 2016.

Introduction to this weeks page
We are still in the flashback that started on page 56, but this time we hear the voice of Eleanor as she tells her story to Eileen - so it is a story within a story within a story - maybe a bit too complex for a simple comics, but the story seems to evolve without me having to interfere, so I just tag along. Not without doubts of course.
Not many things to write notes about this time. Maybe @shortcut can find something :)
If you press the image you can see the larger image from the website
Happy reading.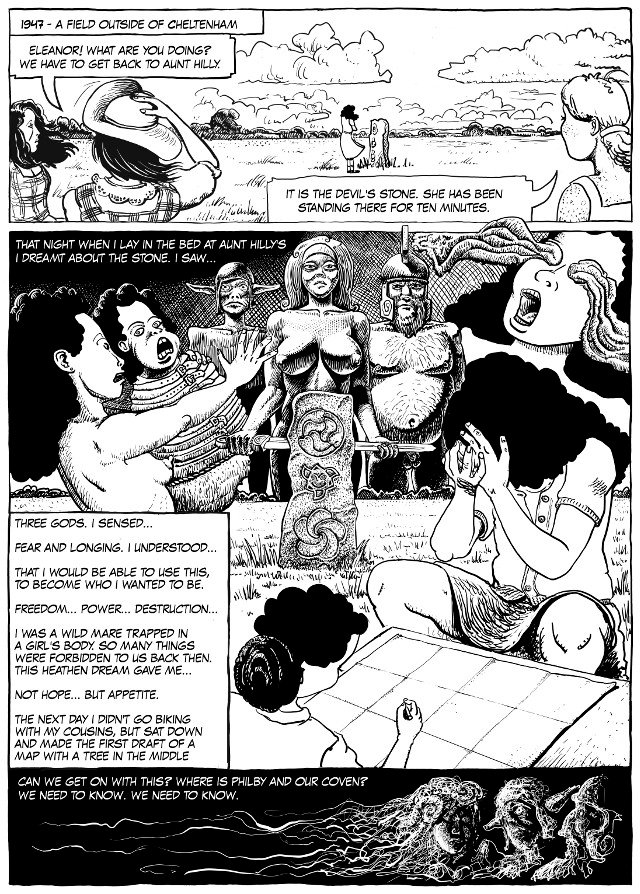 Translations
Thanks to some very dedicated and helpful people the comic about Phill from GCHQ can also be read in other languages. New pages are published on their respective Steemit pages. Please follow them and support their work!

I would be very pleased if you considered supporting the comic with fiat-money on:

or with cryptocoins:

Bitcoins: 1EpzfvHpvYui8dguG2sbxk7VvcehxZGNca

Ether: 0x779f31b12862e6d750cbbcdb9a2c315b44504d83

Litecoin: LcUeDDMSzhaGwMd7m6x1qptdNZ3nrPEyiq

Bitcoin Cash: 17xXYeYrJWReqf9r2sgZf5QtigqvXeURUu

Ripple: rBENrZprLN4sjiVEi8JX5rH48k1B9GK9Gd

Steem: here on Steemit :)

The comic is, like all my digital artworks, made exclusively with open source software:

The comic is licensed as
Creative Commons Attribution 4.0 International (CC-by)