Yesterday was a special day - I finished the last page of what is to become the first album of my comic about Phill from GCHQ. As I was slightly dissy from all that concentrated drawing I suddenly had a harsh revelation. My comic has developed into Peter Paper! Peter Paper, which In Danish was Casanova Johnny and in France, Sam Bot, is an Italian soft-porn comics from the seventies about a young skinny man with glasses and a curly, black hair... Take a look: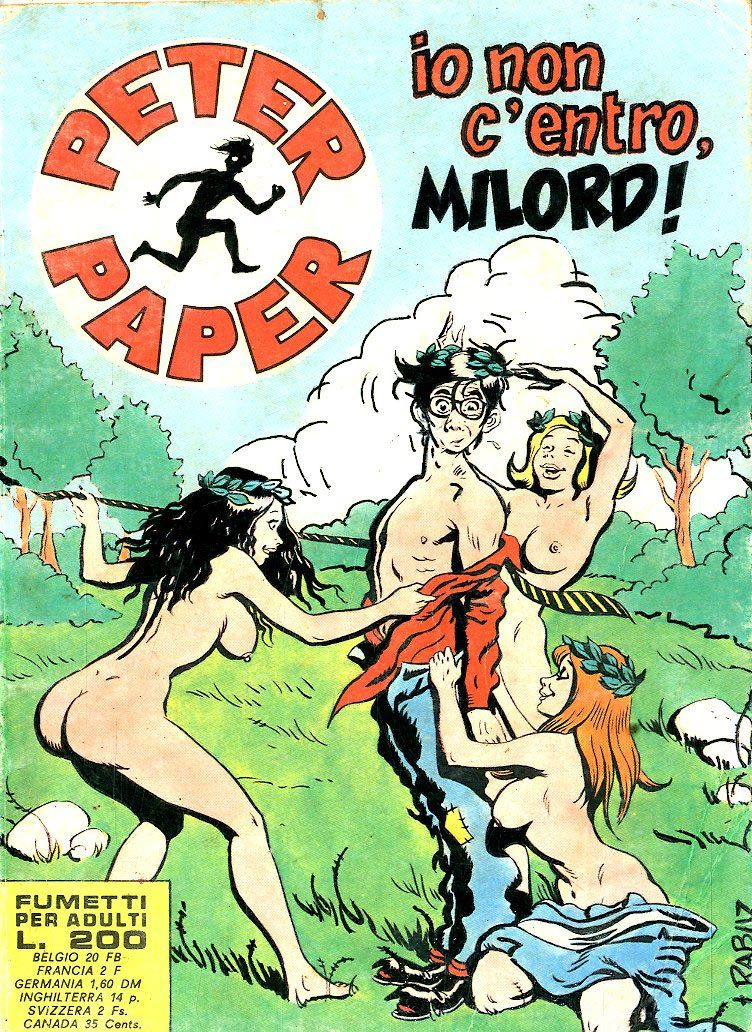 Yes, stupid, but also wonderfully innocent compared to our puritan times
He is always chased by beautiful women because of something magnificent that is hidden in his trousers (we never get to see it). He has to perform all kinds of services for the wanton women before he can can do what he really wants - which is to eat. The poor guy never really gets that much food though, the line of women are simply to long.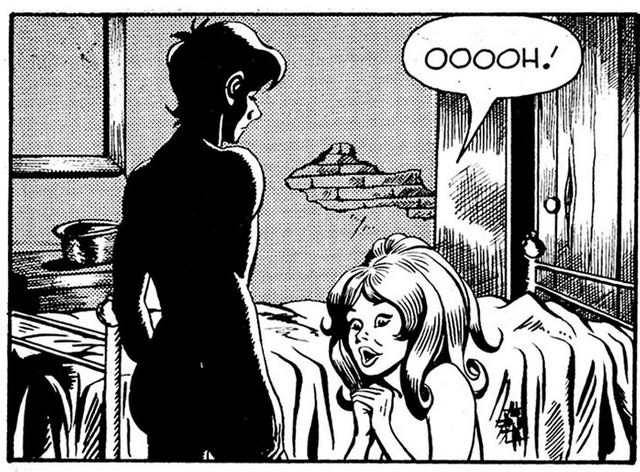 The reason Peter Paper is so desired is never really shown... but we can take a hint can't we?
If you read this page in my comic the similarities are striking... A beautiful woman and a reluctant man... Peter Paper even looks like a young version of my protagonist Phill Philby.
Well, I hope that this lecture from the Copenhagen Comics College was of more interest to @jpgaltmiller - who seems to be the king of sleaze when he is not constructing Platonic dialogues for his Socrates-comic (go see his Lesbian Zombie comic).