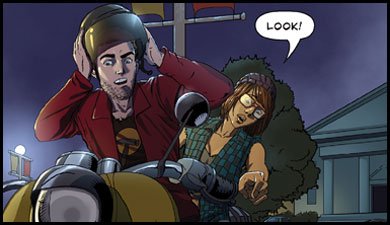 Sometimes when Hot Girls make out: IT'S EVIL! What happens when a flawed male sexual fantasy becomes a nightmare? The funniest zombie apocalypse you've ever seen!
Lesbian Zombies from Outer Space
Previously: Ace and Gwen both had some strange experiences today. They were so strange and terrifying, they each went to the local police station to report a problem. The cops didn't take them seriously - until a couple lesbian zombies came into the station and started "dis-arming" cops [credit for pun goes to @movievigilante]. The battle has begun!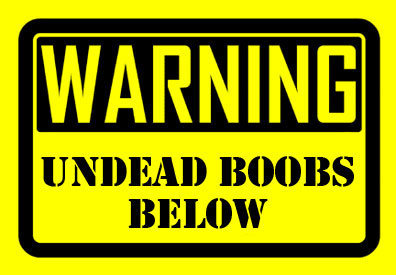 ---
And if you've just stumbled on these pages and want to get caught up on the story, you can start at PAGE 1.
---
Page 29
Page 30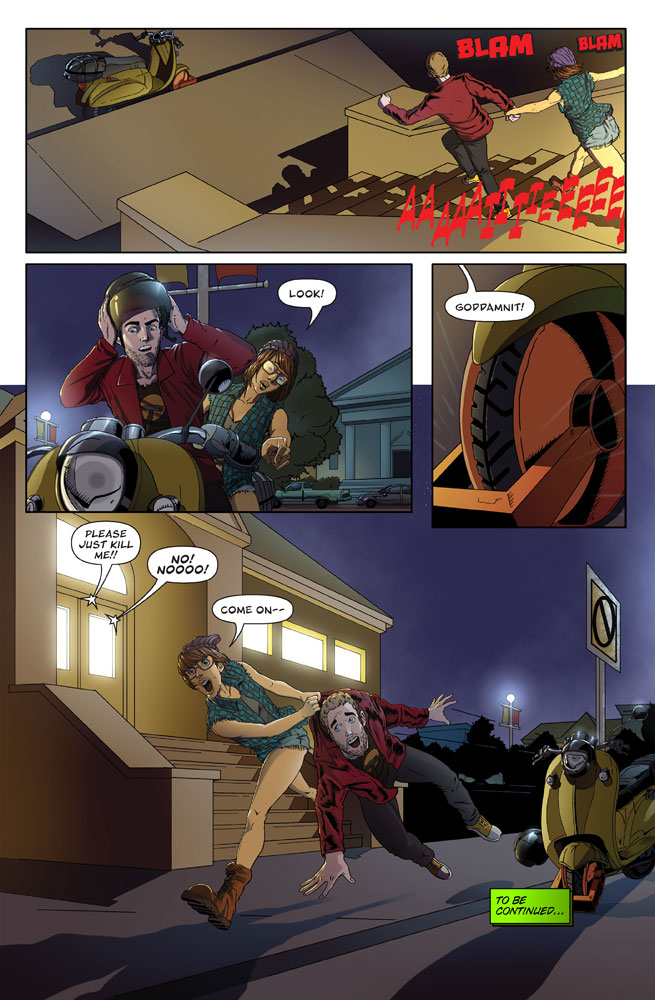 So ends Book 1 of Lesbian Zombies from Outer Space!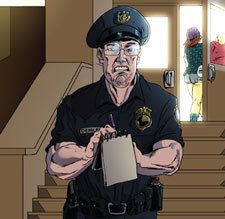 Did I mention that this cop don't play?
The lesbian zombie apocalypse is in full effect, and our two main characters are together and on the run. This is just the beginning folks. There's plenty more to come.
---
Page 29 is the last page that I had to have drawn twice. Similar to last post, I've uploaded a comparison, first as conceived by Gustavo Melo, and then the final version by Wayne. Pulling a George Lucas, you'll see I added some extra dialog in the second version: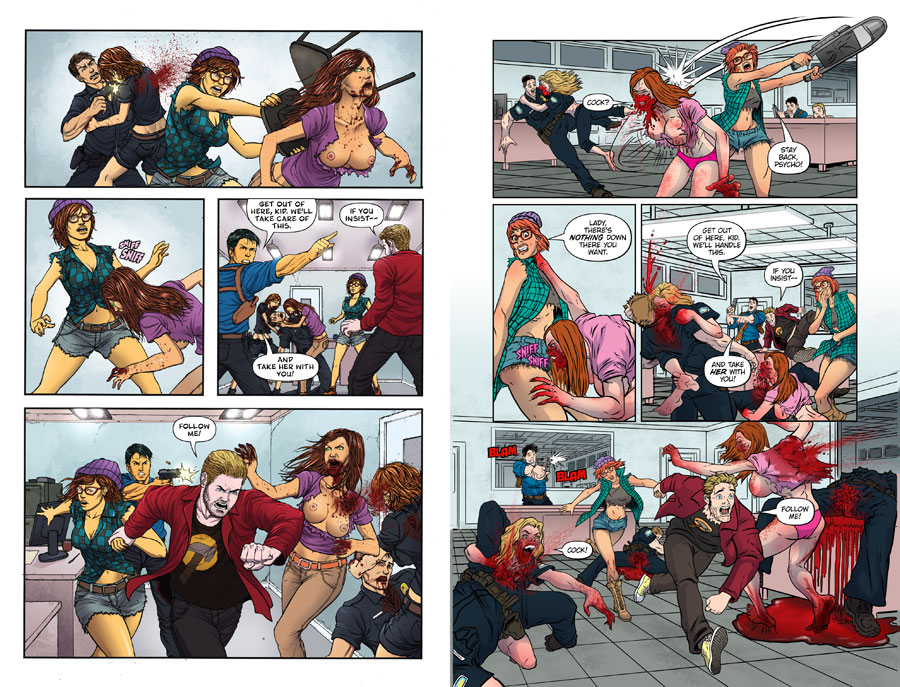 Thanks for reading, and if you want to see more, your upvotes are appreciated!
Also: STAY TUNED! In the next few days I'm going to make my first dTube post, where I'll upload the full Book One motion comic. Voice actors, music, and SFX make it all the more fun.
---
Like what you see? Follow for more sexy undead content! @jpgaltmiller
UP-VOTE -- RESTEEM -- FOLLOW
---
CREDITS
---


---
Recent posts: