Off From Work on a Payday... Always Dangerous.
---
However today's purchase was not completely spontaneous nor wasteful, so it could have been worse! If you've been following my blog the past couple weeks you'll have seen me slowly gravitating toward doing more comic artwork "traditionally." In other words, going back to some paper, pencils and ink vs. utilizing an all digital workflow. I've been having a good time with it, but one tool that was missing was a capable scanner.
For those not familiar with the "behind the scenes" of comic creation... most comics are traditionally drawn at a larger size than they are finally printed. This allows the artist room to work and allows the final art to be more crisp and detailed. In the U.S. the standard conventions are for pages to be drawn on 11" by 17" Bristol board with an image area of 10" by 15".
The vast majority of scanners, (including the one I had) do not accommodate this size, requiring pages to be scanned in two passes and then stitched together in photo editing software. It's not ideal in terms of time wasted or for the final quality of the scans where you can be plagued by shadows and misalignments. Scanners of large size are difficult to come by. I had one more than a decade ago, a Mustek brand that handled large format. However it long ago lost the ability to physically connect to a modern computer or have any software compatibility and was relegated to the dumpster. Knowing that I wanted to acquire one again, I could find only one decent model scanner available by a company known as Plustek... (just guessing it's Mustek by another name!)
A big thanks goes out to @holcombart. When he commented on my last post I took the opportunity to ask for some scanner advice and recommendations knowing that he was a traditional comic artist. His reply led me to a bunch of "all in one" devices that I hadn't even considered and thus weren't coming up in my strictly scanner searches. I finally settled on this new beast to bring home to the art & tech "family."
HP OfficeJet Pro 7740
---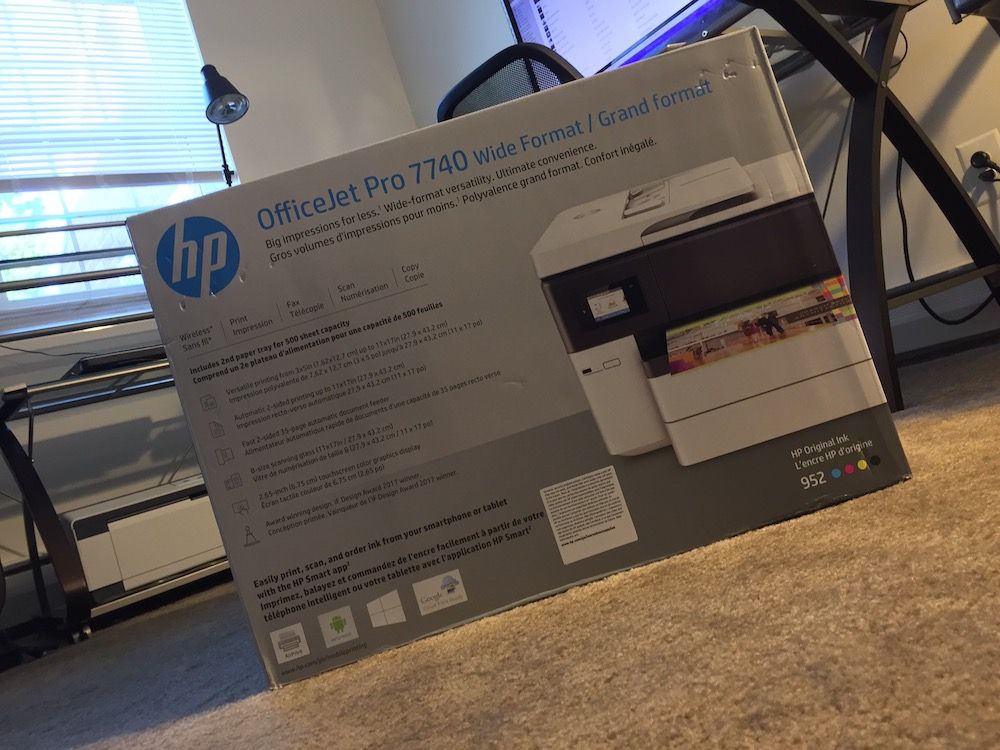 ---
It's a beast. Over the past couple days I've had to do some snow shoveling and lug this guy up the stairs. Both reminded me of just how out of shape I am.
---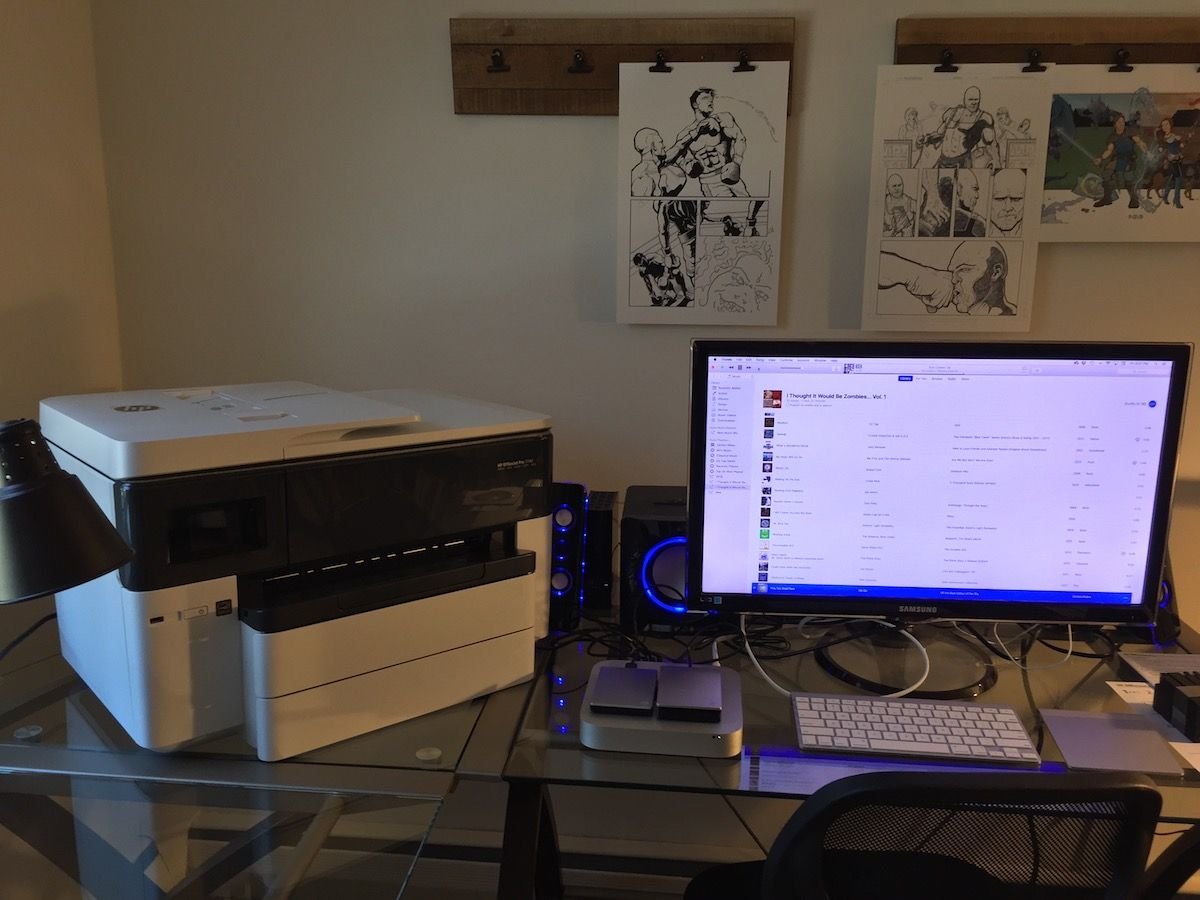 ---
The HP booted my old Epson printer out of the way and settled into it's new home quickly. As I was primarily interested in it's scanning ability I started putting it through some tests on my recent sketches and was very pleased with the results below. The 7740 can scan up to 1200 dpi with 600 dpi usually being more than adequate for most production and publishing purposes.
---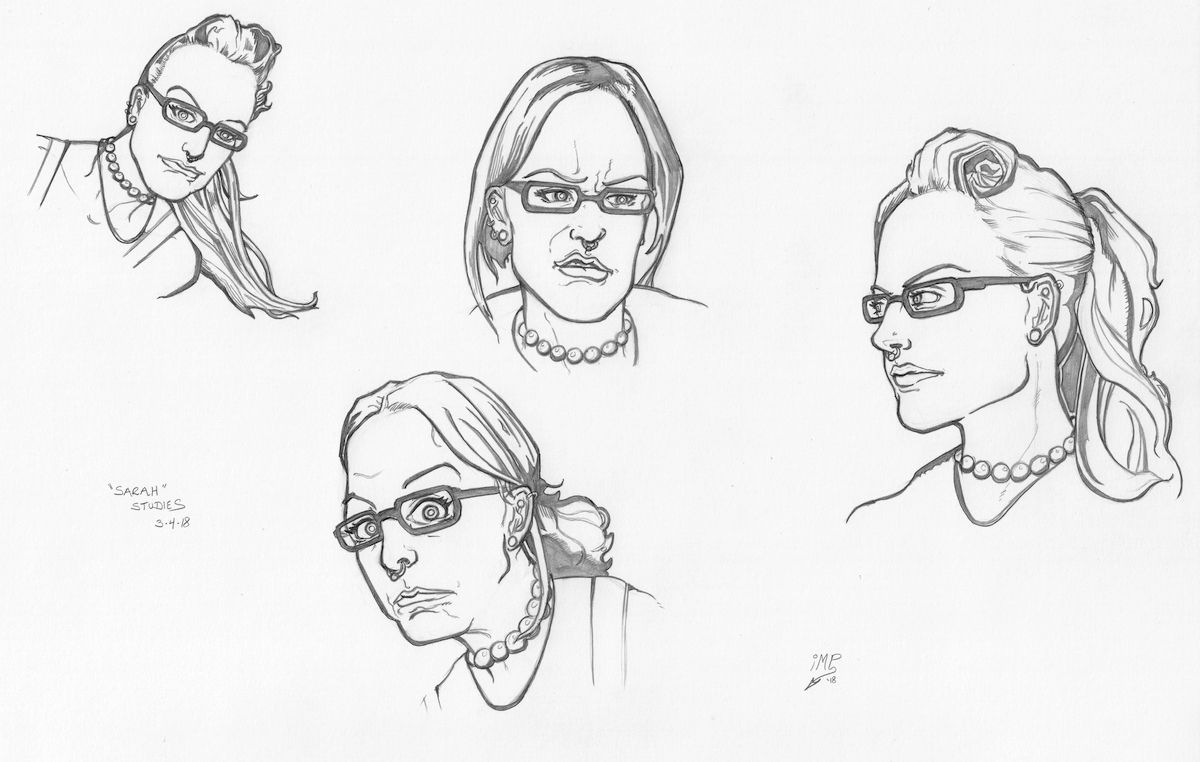 ---
Phone pictures like the one below were fine for a quick glance on Steemit, but could never serve for production purposes due to uneven lighting and distortion from not having a perfectly parallel shot.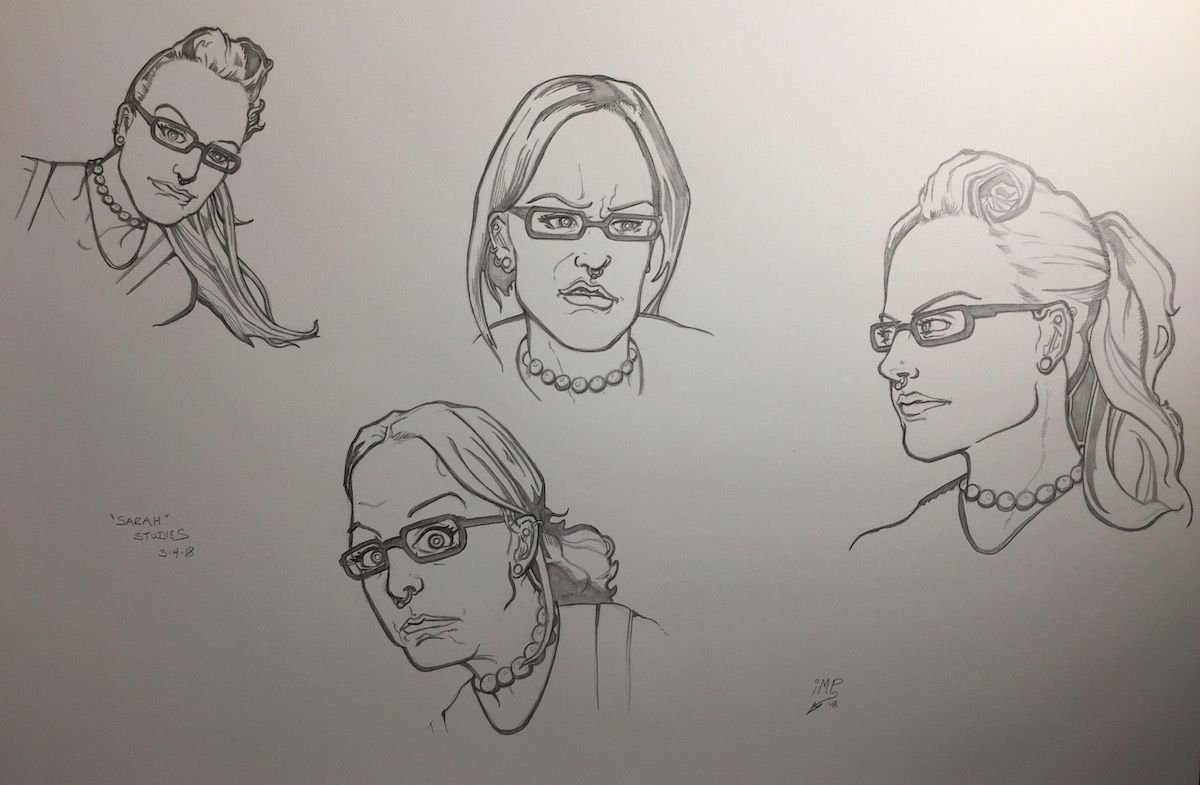 ---
I'd been hoping this monster on my desktop could replace both my printer and scanner but wasn't entirely sure. Yes the 7740 is of course a printer as well, but my old Epson WorkForce was a pretty beefy beast in it's own right. Could the new upstart handle printing on thick 11" by 17" Bristol board like its predecessor could? After a little coaxing and finessing I found the answer to be a solid yes! There are preprinted comic art boards on the market, but it is so much more cost effective to purchase blank boards and print them yourself if possible, and this printer can do just that. It also allows me the flexibility to roughly layout the pages digitally, which is great for the planning stages, and then print those faint "blue lines" directly onto the boards to begin the detailed penciling process.
---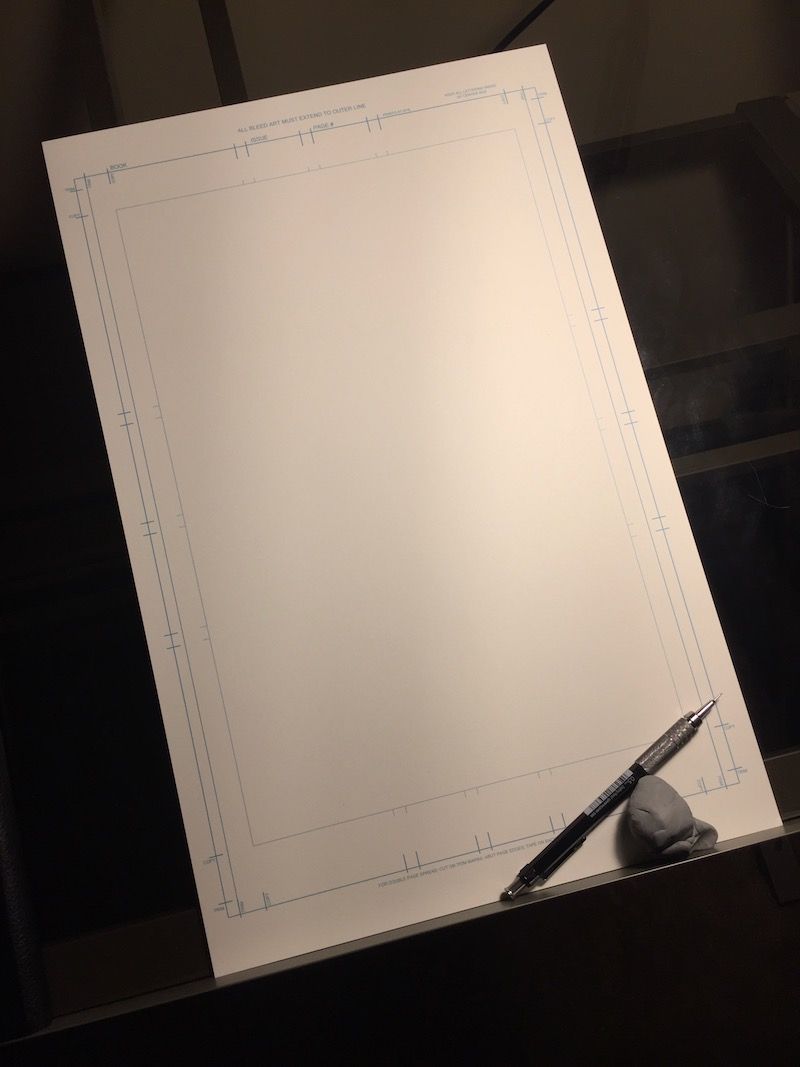 ---
For anyone who may be interested in doing the same now or in the future, I shared this template and a couple others in a previous post. Feel free to grab them there if you'd like!
Wonderfully enough, this piece of equipment even cost about a third less than the Plustek scanner I'd been considering. While it was still enough to make me wince the slightest bit at the register, it was nowhere near as expensive as I'd imagine a piece of equipment like this would cost.
---
I'm off to finish up another page of sketches, so that I can gleefully put them on my fancy pants new scanner like a kid at Christmas.
-Bryan "the Imp" Imhoff
---
Support the growing comics community here on Steemit! by joining the @steem-comic-con!