Sometimes, when having nothing urgent to do, I like to revisit old comics. Hard choice, if I may tell you... Not all of them endure a second reading. Same as movies. It happens that, also recently, I watched again The Godfather (Coppola, 1972) and let me tell you that it has gone through time very, very graciously! Being a long movie -175 minutes!- I watched thru the end, hoping against hope that it didn't had to end!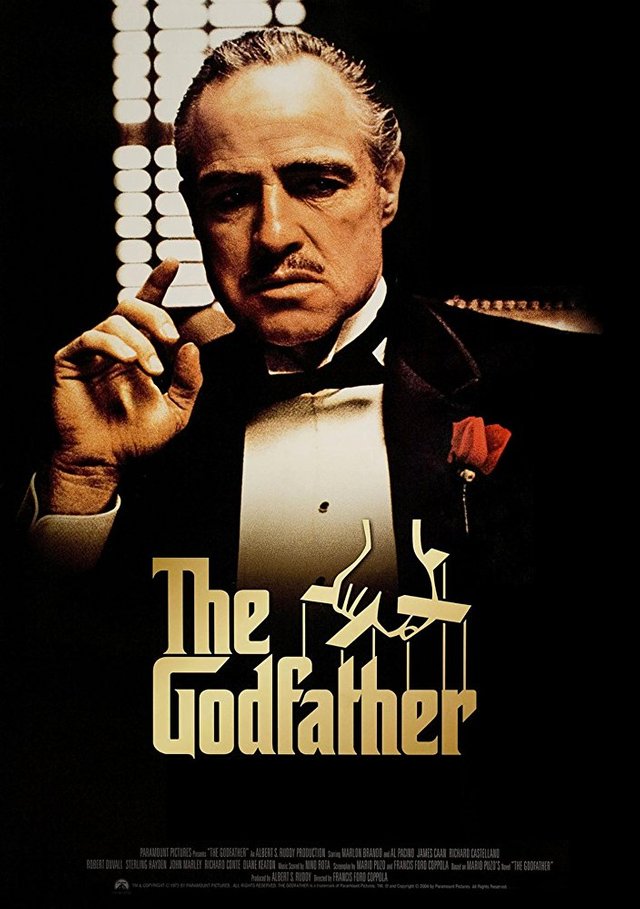 Same with The Adventures of Superman Annual # 3 (Simonson/ Hitch, DC Comics, Oct. 1991)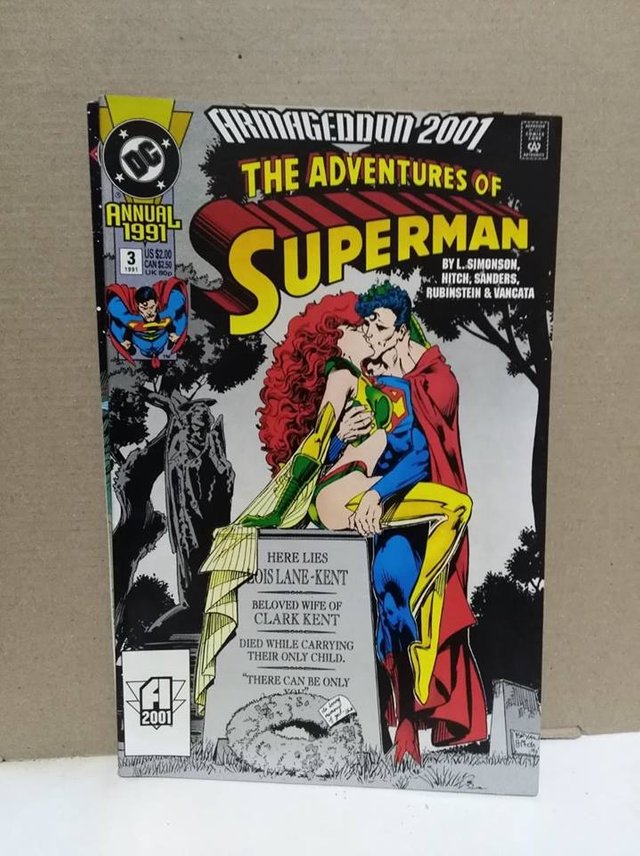 In those times, DC Comics had BIG stories spread thru the annuals ( published yearly) of most of its best-seller titles. 1991 story was Armageddon 2001, and it was an easy premise. Waverider, a powerful being discovered that one hero, straying from the right path, turns itself into a mad and powerful world dictator; Waverider visits every suitable/powerful enough candidate to become a dictator, and using his powers, analizes their possible future, all 14 of them!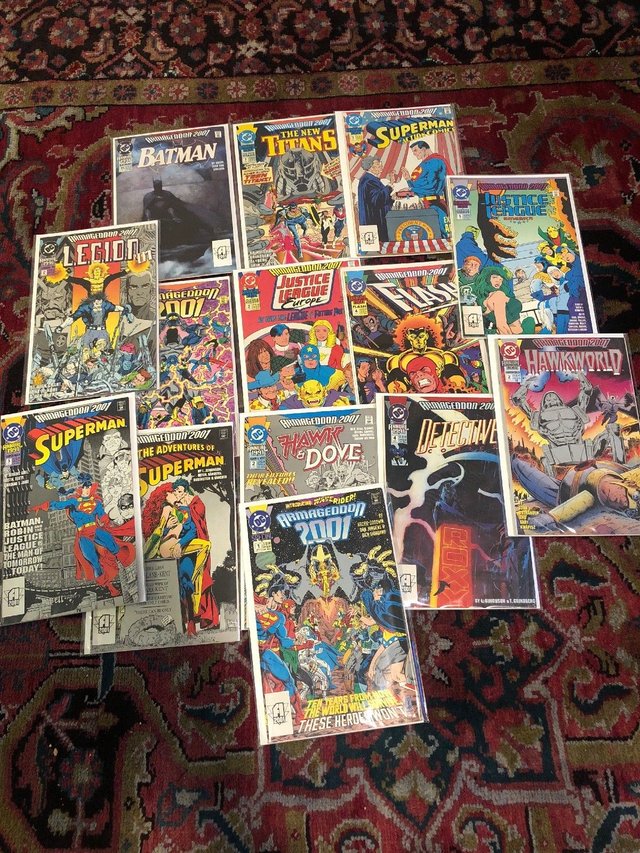 The crossover has two bookends and 12 possible futures. In case you decide to read them, this is the full sequence:
ARMAGEDDON 2001#1
Superman Annual#3
Batman Annual#15
Justice League America Annual#5
Action Comics Annual#3
Flash Annual#4
Hawkworld Annual#2
The New Titans Annual#7
Detective Comics Annual#4
Adventures Of Superman Annual#3
L.E.G.I.O.N.'91 Annual#2
Hawk And Dove Annual #2
Justice League Europe Annual#2
ARMAGEDDON 2001#2
Anyway, in the title concerning this post, Superman as Clark Kent (remember, it's ten years in the future) is already married to Lois Lane. The story elaborates in the premise postulated by Science Fiction writer Larry Niven (b. 1938) published in 1969 titled Man of Steel-Woman of Kleenex, which explores the various biological, anatomical and physical characteristics of both human and kryptonese anatomy. Great reading, if you search for it.
Lois is pregnant, but the foetus beginning to kick, kills her during the first manifestation of the child to be. Superman, sad and desperate, flees Earth to wander in space and encounters Maxima, a very powerful human-like alien, and after some adventures and trouble, decides to marry her. She, of course, is able to carry his child, and is looking to have an heir -being aprincess in her own world.
Garth Ennis touched tangencially the subject of superbeings on Earth having this trouble in The Pro, an hilarious story, in prestige format.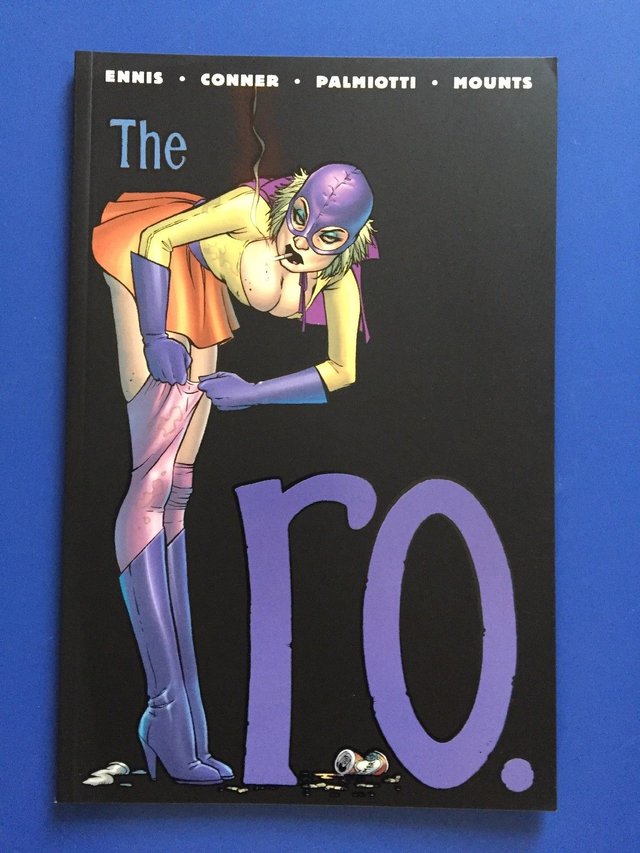 Really, it's a great story, not dated, and very moving.
Do yourself a favor and search for the issue, you won't regret it!
Thanks for reading my posts!
                               Cheers!