Hi there. If you haven't already, go to @carlgnash's post and check it out. It's hilarious, it's giving everything away, and has an important message. Plus, there's nudity.
This post is three out of those four. Sorry, I'm just a triple threat.
The proceeds of this post will go to try and help @llfarms get to TeenFest. She really does a lot for this platform.
I don't know why she's going. Ask her. People have strange interests and it's not for us to judge. I would think that a Steem related festival would be more appropriate, but whatevs. I will still donate all of the liquid steem and whatever I can supplement of the SP, (that might be partially in an IOU because I'm poor), to the cause.
I can't win anything in COM either, because I'm a stupid judge, so there's another way Carl is better than me, but who's keeping score?
Oh, turns out we're at 9-3 in Carl's favour I'm told. Thanks, Mom.
Yeah, I know he's handsome AF, get a hold of yourself. You're like 75 or something.
Anyhow, on with the affirmations.

Here I am as a baby. Not giving a fuck. My mom obviously had fashion sense though. Look at those overalls. They don't even look like hand-me-downs.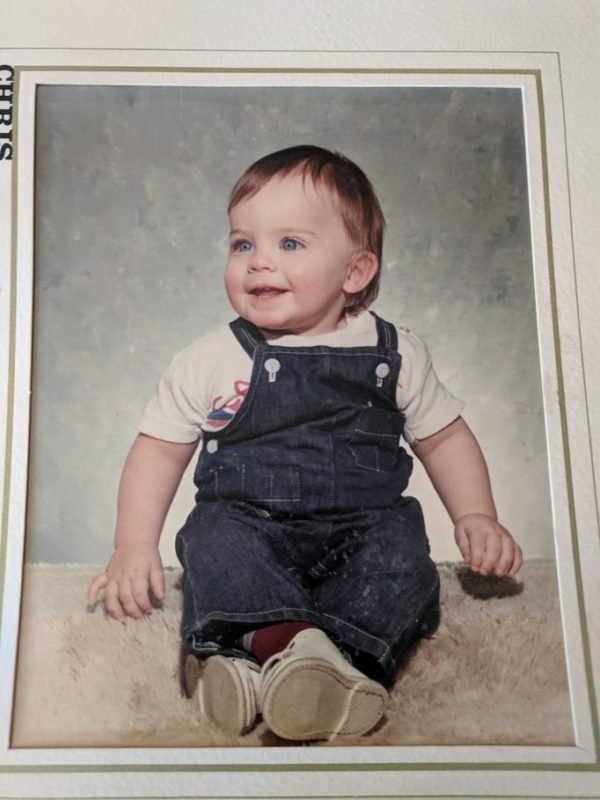 This is me when I was a kid. I was nothing but ribs and nuts, and I didn't care what I looked like, as is evident by this school photo.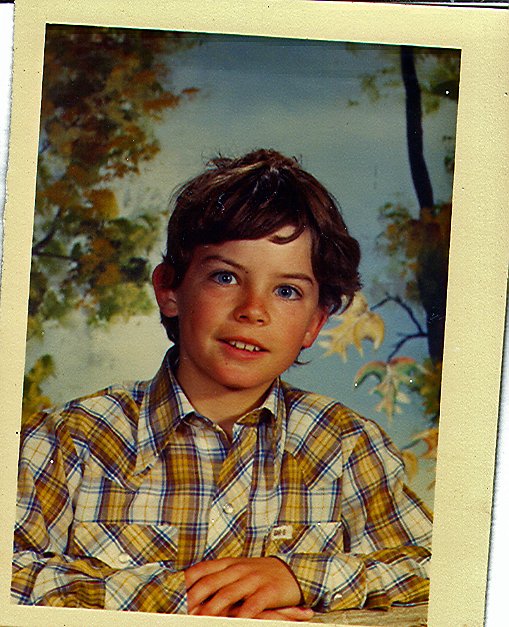 I guess that growing up in a rural area had a lot to do with my perception because most of the other kids didn't have shit either, so mostly there was nobody making fun of you. There wasn't a noticeable consumer culture until I got to Middle School, or as we called it, Junior High. That was when schools from all over converged into one school with grade seven and eight. It still wasn't town, but it was pretty close.
It was there that I noticed a lot more shaming. It wasn't horrible, that I recall, but it was a stepping stone to the abuses that went on in high school. It was when the poor kids learned they were poor and the rich kids made sure they knew it. Well, some of them. Obviously, they weren't all bad.
I don't remember a lot of body shaming, but I know there was some. We didn't have video games and shit like that, so our entertainment usually involved walking, swimming in the lake, and bike riding. It was hard to keep weight on when you didn't sit around or eat a ton of junk food.
High school brought on the cliques and the real divisions. I was a skid, but I got along with most other groups. I could hang out with the skaters, the preps, and the nerds, but deep down I was a skid so I never really fit in with those folks.
"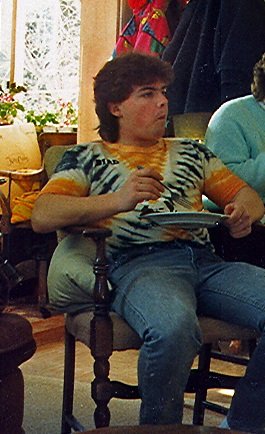 "
Fuck yeah, those are acid washed jeans and a tie-dyed t-shirt. Not everyone could pull that off.
That's when I started to really notice people caring about their appearance. The boys and the girls. I could never figure out the guys that spent tons of money on accessories and products for their hair. Sure, the girls seemed to flock to them, but at what cost?
Ah, who am I kidding? If I spent my cigarette, weed, and booze money on products, I might have been bagging hotties too, but you have to prioritize. It was easier to escape my reality and have a ton of fun than to change my reality to conform.
Vanity
It's something that you see associated with women all the time, but I had never really dwelled on it from an adult male perspective until I saw a post by @papa-pepper that was reviewing a face muscle builder for vloggers.
In the video, he was getting emotional about the vanity of it all, I think. I still have no idea if he was being serious or is really good at acting. Either way, it was the first time I sat down and thought about what it would be like to care that much about how I look.
I just can't do it. I'm sure I cared at one point but I gave up on all that. Luckily my friends mostly did too.
This is Steve and the boys from The Stripper post.
"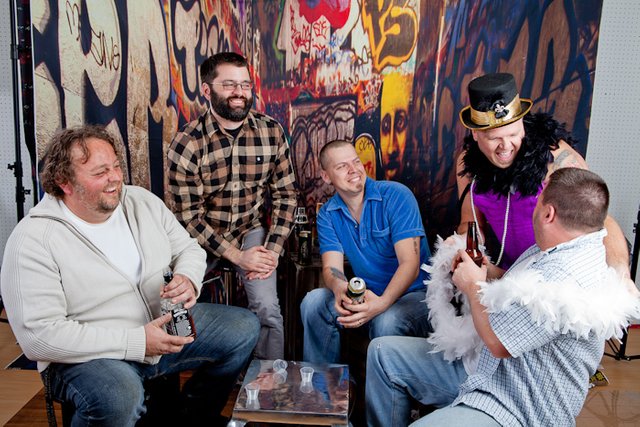 "
He's the one in the fuschia
"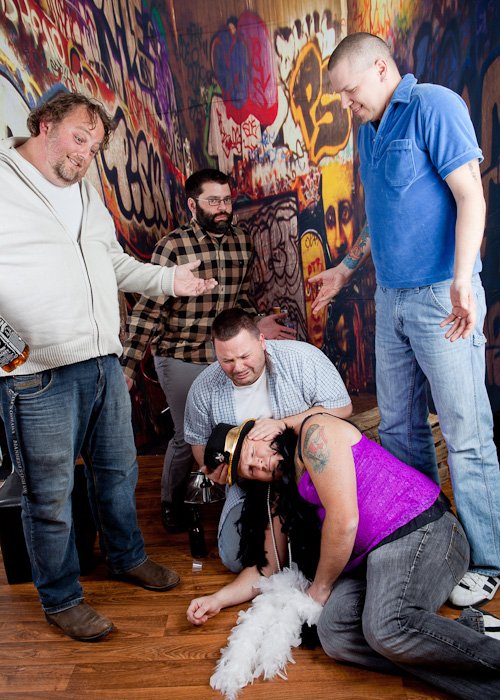 "
He is not afraid of people seeing his body.
Don't worry. He's just pretending to be knocked out.
"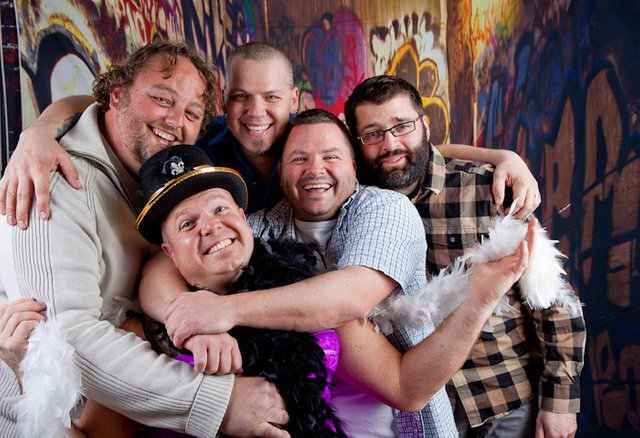 "
Notice how we hid the skinny guy in the back?
Yeah, I have a whole lot of pals that aren't afraid to let it all hang out. I guess that's why I never feel awkward about doing things like this trash the dress post.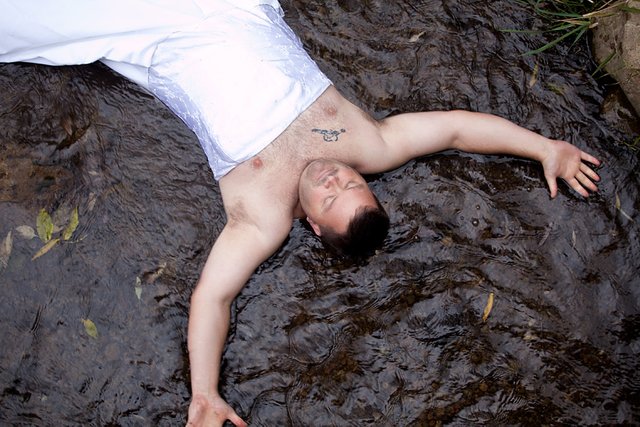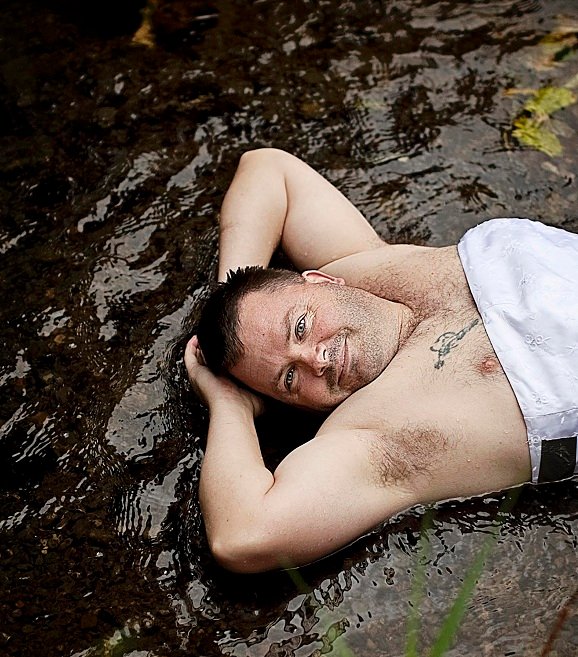 Or this one from The Bromance Of The Year post.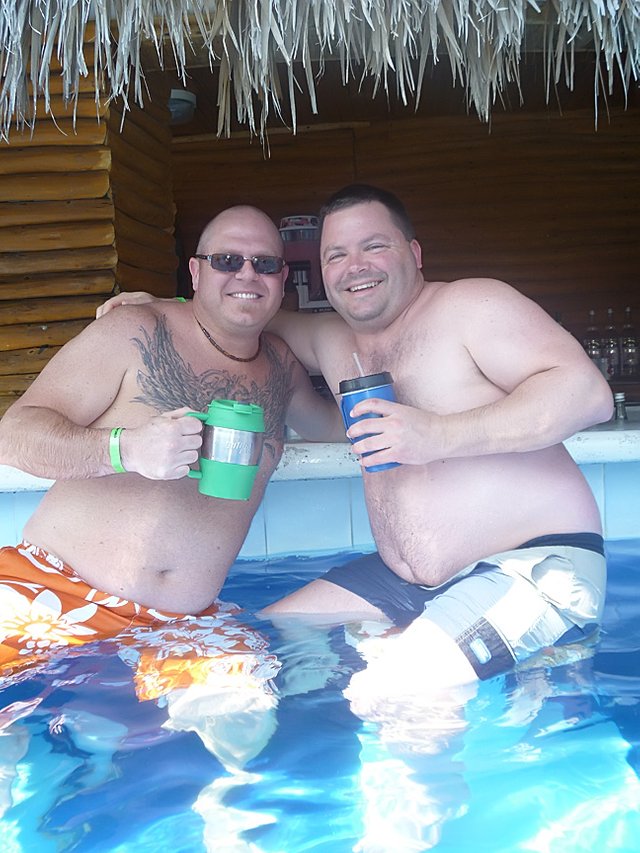 Now, like @carlgnash, I am glad that my body can still do the things I need it to do, like jump into a cold lake after carrying me and a pack, up and down a mountain like it did on our opal mining adventure. I also like that it keeps me warm on our long and cold winters when I'm working so much outdoors.
It actually keeps me warm all the time. Like when I was on my honeymoon.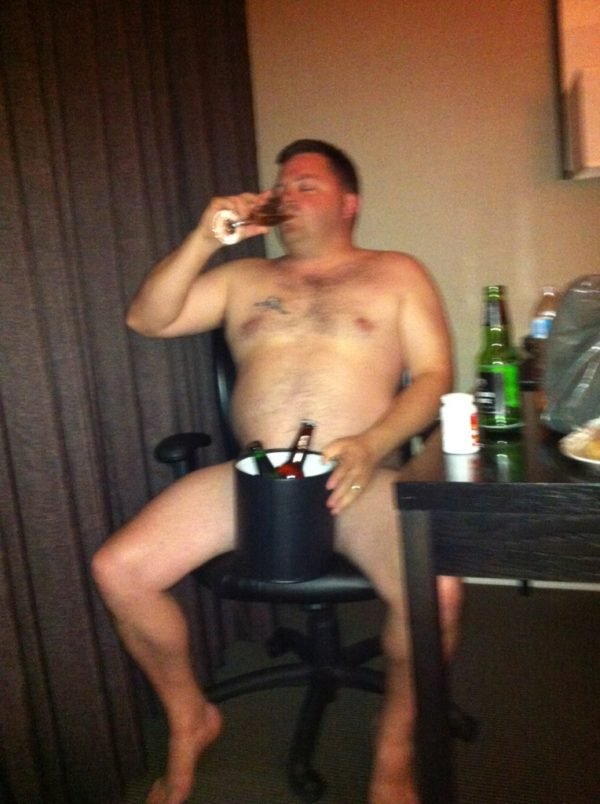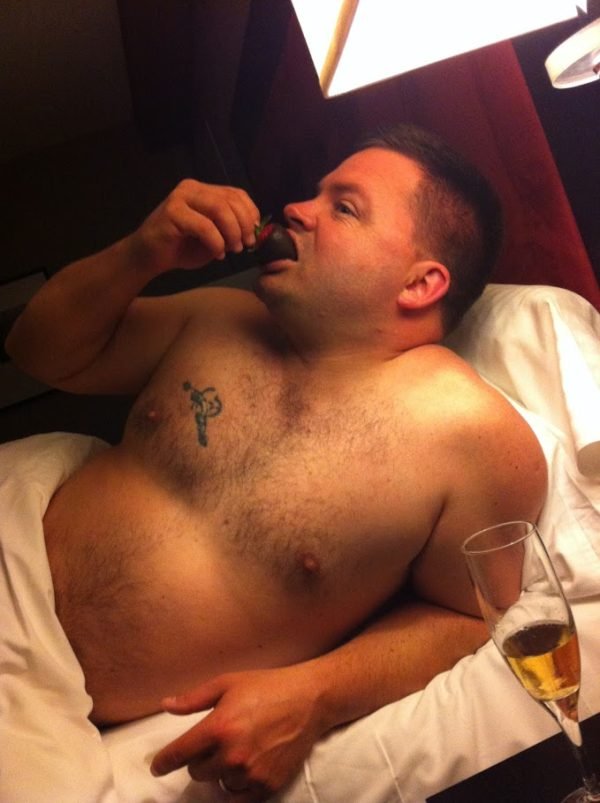 And there was the time I was presented with the greatest thrift store find since 1989. I only feel sad that its luxurious sexiness is covering up my luxurious sexiness.
Yes, it's real velour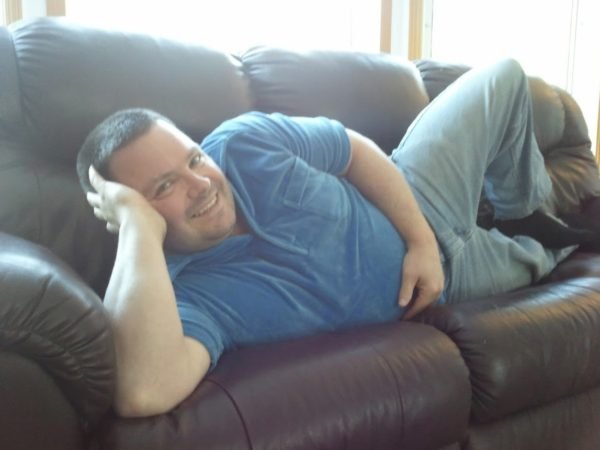 In conclusion, please take care of yourself, in body and mind. Try to do what's right for you, not for everyone else. I think you'll find that the two will start aligning pretty quickly. The more you love yourself, the more you can love others.
I don't mean it that way, @amirtheawesome1. Give that thing a rest for an hour.
I nominate @jerrybanfield to get in on this because we all know you're a champion of body positivity and fundraising. I also ask @dj123 to get off her high horse and get naked for charity.
In case those two won't comply, I will also nominate @sharanaithal and @davemccoy to inject some cortisone into their funny bones and get typing.
You can find out more about the delightful contest by clicking...
HERE