Welcome back everyone - What's up Steemit?! You've waited long enough, let's get this party started, you ready?! I know you're all here to witness this epic rap battle finale so I won't make you wait any longer.
Less than 24 hours ago we had 57 MC's up here, count 'em! Five.Seven. And we're down to the Final Four! Ladies and gentlemen, musicians and groupies, make some nnoooooiissse - Show some love for this years 2018 E.O.S (End Of Summer - You knew that!) Rap Battle finalists!!!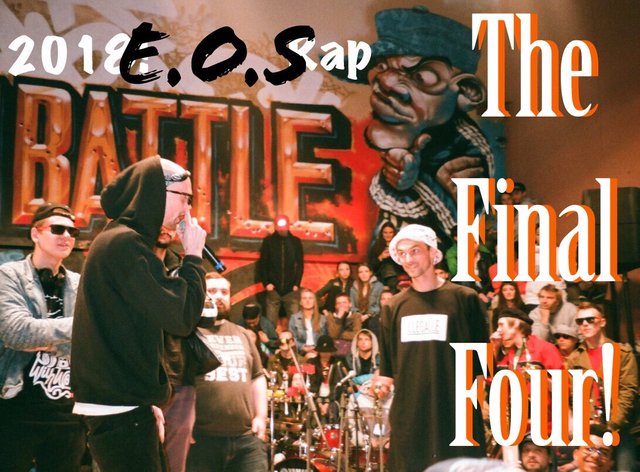 Pexels + Photoshop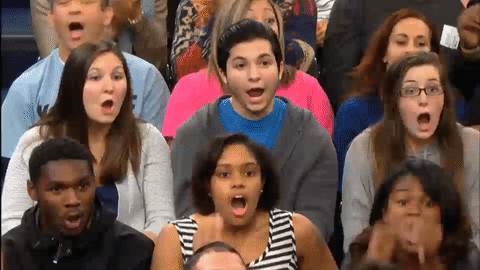 The crowd goes crazy!!
Finalist Number 1 - Right outta Southern Alabama folks, that's right! S-A (for Ed) in the house!! You know who she is, she's that 39 year old housewife and mother of four who got married at the young age of 18 and regrets it every day of her life!! Put your hands together for Mrs. MC Southern Balls!!
"ahhhh"
You got anything you wanna say, Mrs. MC Southern Balls?
"Ya! I ain't no Southern Bell Barbie doll, I'm a set of Southern Bell Brass Balls uh!.. right across your southern nose UH!"
Alright, alright! Someone's heated up - Welcome Mrs. MC Southern Balls!!
"0ohhhh"
Finalist Number 2 - Rappin and packin on one-way streets outside Columbia, Georgia, USA. Put your hands together for Gangsta G-Loc Luger!
"aahhhh"
How you doin tonight Gangsta G-Loc Luger, you ready to take this title to Georgia??
"Yo, yo, I'm G.G.L.L ya'all gone need need a shot of good, good, luck, luck ya feel me?!" Thank you, Gangsta G-Loc Luger! Sounds like you're ready ready for this finale finale!
"ahh" "ahh"
Finalist Number 3 - You already know him, he's last years E.O.S semifinalist. Straight outta IngleWoooooood, California!! Give it up for Masta Meta-4!
"Oooh"
You ready to show us something Masta Meta-4?
"Oh you know like, shake your head left to right, psych! Ima get down but lower on these clowns, like a insane posse lawn mower pow!" Alright! Thank you Masta Meta-4, I cant wait like a hostess to see what you're dishin out.
"Yaaaa!!"
Finalist Number 4 - Last but not least, it's the new guy - He may be a rookie on this stage but make no mistake, he earned his place! Outta the east end of Long Island, New York, a little village called The Hamptons, he's a nine-time Parent Teacher Association Gold Member and currently the President of New York City's Sail & Yacht Club Association!! Show some love for Sir Edmonton Endovocalstein IV!!!
"Ahhh"
"G'day lad, acquire of me by way of See4, ok then run along now, cheerio."
Uhm, ya, what he said. See4? You got it, See4! We're looking forward to seeing you blow the lid off this joint.
"ahhhh"
Ladies and gentlemen now you've heard em! Let's meet em! These MC's are ready to entertain you, right here on Steemit, winner take-all! One contender is going home with 365 days of Bragging Rights!! Let's get all four contenders up here so we can flip a coin and get this battle staarrrrrted!!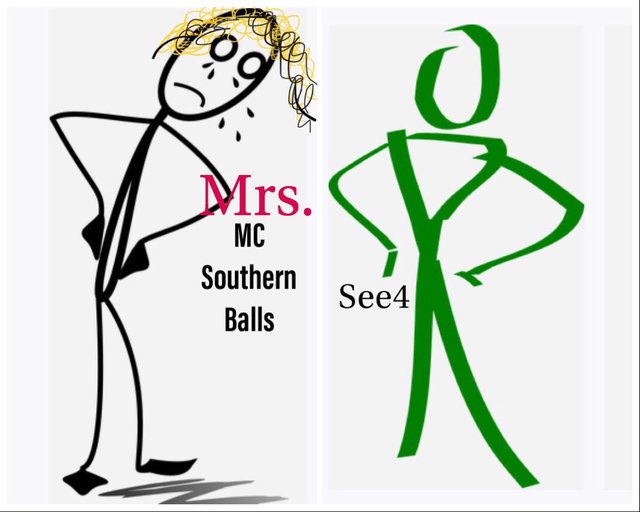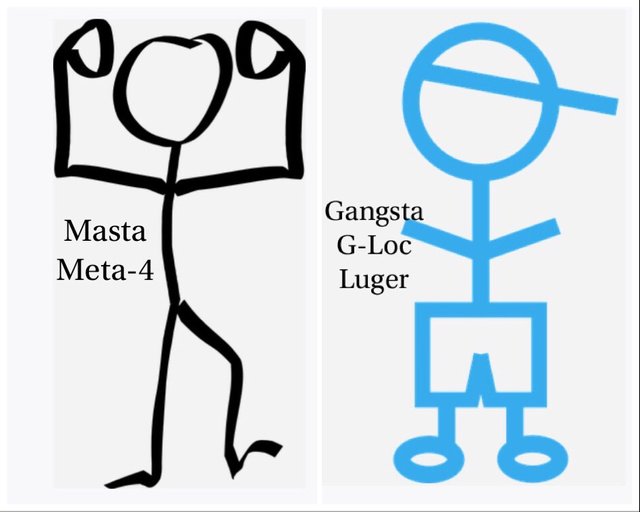 Pixabay + Photoshop
You got one shot, that's all you got - If you're cold, you go home, end of story. Whoever kills these 8 bars continues to the next round and loser goes home, I ain't sayin it again.
Let's get Mrs. MC Southern Balls and See4 up here. Mrs. MC Southern Balls, ladies first. Call it in the air.
:flip:
"Gimme Head!"
Oh!! It is heads! It's your call Mrs. MC Southern Balls, you wanna go first or last?
"Let this crotch get his moment of fame so he can get back to his hedge fund."
"oooohh"
You heard her See4, you're up first, you ready??
"I'm 'bout to grenade like an ingrown hair on your taint!"
"eewww"
Hey DJ COM-30 drop the beat!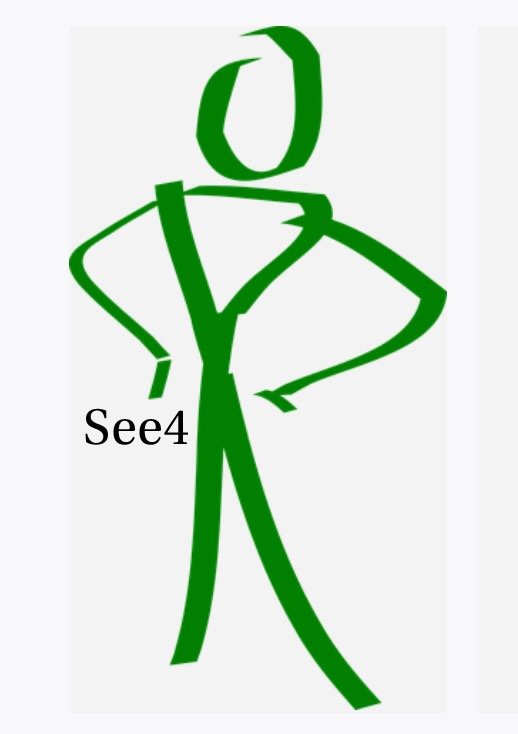 "You ready.. uh, uh. Yo, come on!
Look here trick, cook me somethin, this ain't your game.
I wouldn't waste a check on you if I wrote it to my own name.
Your man feels the same, that's why he's always workin late.
Just keep his dinner warm, trick, he's out gettin laid.
By a hot little thing at the office who's half your age.
Your own man won't see you naked, lookin like you got the plague.
And you ain't had sex in how long, trick, do you have aids?!
Yo, give this note to your husband, it says your Northern trick just got spayed."
"oohhh"
What the... I did not see that coming See4, very nice! Alright, Mrs. MC Southern Balls, you ready?! Let's do this! Bring that beat back DJ!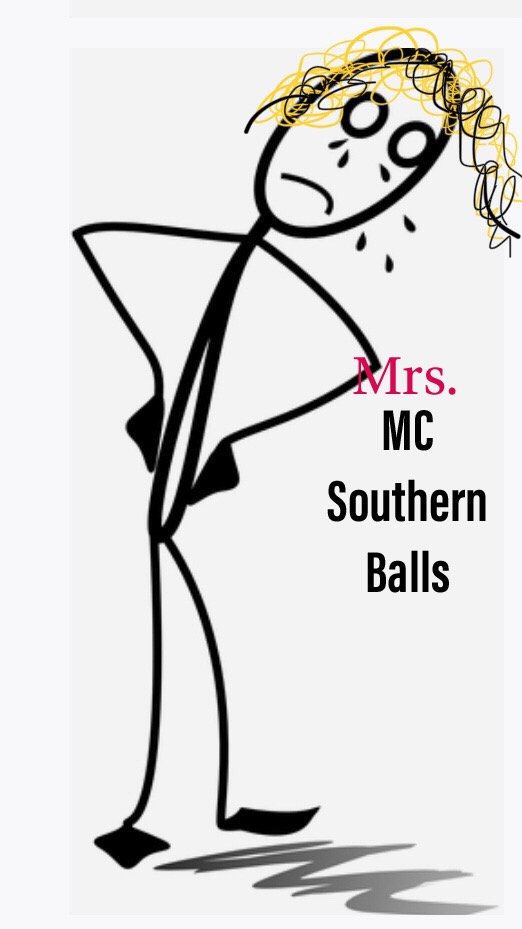 "Yo.. alright.. that's all ya got hu? Alright...
I do got somethin in the kitchen for ya, it's called an oven.
You're about to get baked at 450 and I'm the stuffin.
Sayin I got aids but last night your wife ate my lovin.
She loved it, licked it up and said between your legs is nothin.
And sail club, are you serious?! You wrote that on the registry?
My husband has a couple young sluts, chump, they all do me.
Surrounded by him and clowns like you, I'd rather be a dike.
Take your wanna-be rappin wackness back to The Hamptons and fly a kite aight!
"Aaahhh"
Oh! I felt that one, congratulations both of you, that was excellent! C'mon people, you know what to do. Ladies and gentlemen, let'em hear it, put your hands together for who belongs in the final! Is it Southern Balls or See4???
It looks like Mrs. MC Southern Balls just advanced to the finals, congratulations Southern Balls, we'll see you back here in just a bit. Hey thanks for showing off your skills See4, we'll see you again next year.
Next up, c'mon guys! Let's get Masta Meta-4 and Gangsta G-Loc Luger up here so we can flip this coin. Masta Meta-4, you've been here before like history, we're gonna let your opponent call the coin flip. Gangsta G-Loc Luger, call it in the air.
:flip:
"Tails!"
Oh!! Nope, it's heads. Your call Masta Meta-4, you want first like a single or last like a sequel?
"Goat head G-Lala."
You heard the man Gangsta G-Loc Luger, you're up, you ready for this?!
"I'll sleep sleep through this dude."
Hey DJ, drop a new beat on em!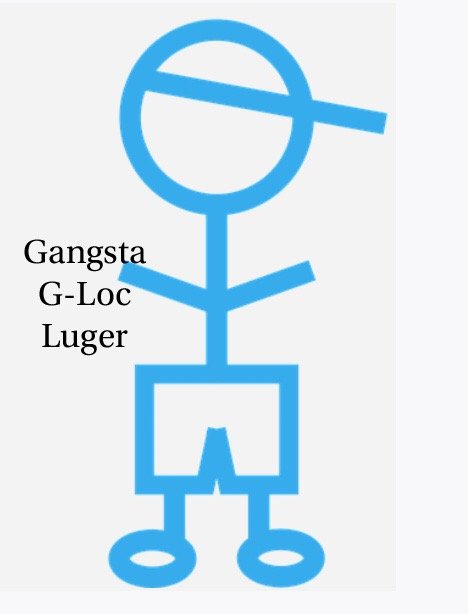 "Yo.. uh.. yo.. uh.. yo-yo.. uh-uh.. yo...
You don't want none of this boy, trust trust in me me.
I'll scoop ya up like some tree leaves and smoke you like weed weed.
You need to go wee-wee back home with your pee-pee.
Tucked between your legs, I'll take you out at the knees knees.
And please please.. when I'm done with this Mic you should leave leave.
Go home and dry your eyes, cryin 'G-Loc is mean mean.'
Believe believe.. you ain't seen nothin yet pee wee.
No more speak speak to this geek geek, he's weak weak, I'm G.G."
"Ahhhhh"
Dang!! Gangsta G-Loc Luger puttin it down! Good job Gangsta, you're a tough act to follow, well done! If anyone can handle it it's our next MC.. C'mon up! Ladies and gents, put your hands together, show some love for Masta Meta-4!!
"Yeeaaahh"
Hey give it up for our resident DJ!! DJ COM-30 bring that beat back!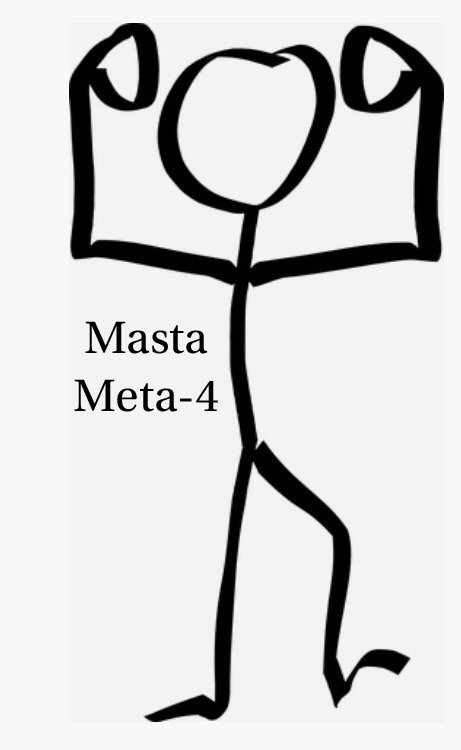 "Yo, yo. Clap with me ya'all! Clap - Clap! Clap with me ya'all clap...
Eh yo, what's that you say? I can't hear you like a tooth ache.
Is it just me?! Or did you just repeat repeat everything you say?
Got you squakin' like a parrot with a blanket off the cage.
Little boy your time is numbered like a calendar day.
I think you took it too far about my wang between my legs.
Like a Instagramma scamma Mark Zucka what's his name!
Bout to play you like a game, a cassette tape, you're nothin.
My favorite part about your rap is when you hit the stop button!"
"Daannnng"
Oh!! Woah!! Did you get all that?! Hey, give it up one more time for Masta Meta-4!!!
"Yaaa"
Eh, this one's gonna be tough ya'all so I need you to put your hands together for the winner, alright?! Who do you want to see take on Mrs. MC Southern Balls in the finale... Is it: Gangsta G-Loc Luger?? Or Masta Meta-4?! Show these guys some love with a round of applause.. Let's hear it!!
Congratulations Masta Meta-4, looks like we'll be seeing you in the finale. Thanks a lot for competing Gangsta G-Loc Luger, you've been on your A game throughout this competition, we'll see you next year - Peace!
Alright, let's hear it for your finalists!! C'mon people - Put your hands together for Mrs. MC Southern Balls and Masta Meta-4!!!
Alright you two, new rules - Finale style. We're doubling your time limit. You each get 16 bars and our community reading this right now will let us know who walks away with Braggin' Rights, deal? As usual, ladies go first. Mrs. MC Southern Balls, call it in the air.
:flip:
"Tails - He's been chasin his all day."
It's heads! Your call Masta Meta-4, do you want this Mic or am I passing it like a blunt to Mrs. MC Southern Balls?
"Like a blunt."
You heard the man Mrs. MC, you're up first, you ready to win this thing?!
"Like Hollywood in the White House."
Ooh! Alright, let's do this! DJ COM-30 let's give em a brand new beat.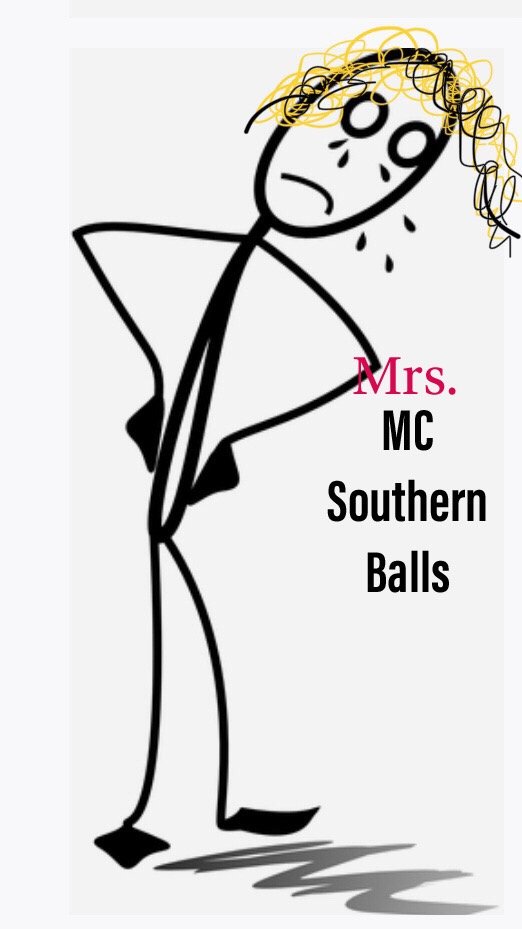 "Masta meta what? What? What? Masta.. what?.. Uh.. let's go.
Masta meet the floor, get down where you belong.
Wanna speak in metaphors get out my crack like a thong.
Shouldn't be long now, we gotta listen to your style.
Where you reference everything like Tom Hanks in Green Mile.
You're making me vile just lookin at you lookin at me.
I can see it in your teeth, you're drooling over everything about me.
Pick your tongue up, you're gonna need it for the Mic.
Besides, your wet dream can't even get between my thighs.
Masta Meta-4's ridiculous, you're the one who should be Mrs.
Check out this dudes cheeks he's wearin makeup like a princess.
I'm finished with this prick, everyone here is my witness.
The exit door's behind you, you should go mind your own business!"
"o0Oooohh"
Woah! Woah! What just happened?! Mrs. MC Southern Balls brings the heat! Give it up one more time for Mrs. MC Southern Balls!! I didn't realize you had all that in you - Atta girl! Way to step up your game. I don't know about this Masta Meta-4, she just set the bar 'all the way up!' You ready?!
"Like a surgeon."
Eh you know what that means DJ! Bring that beat back one more time.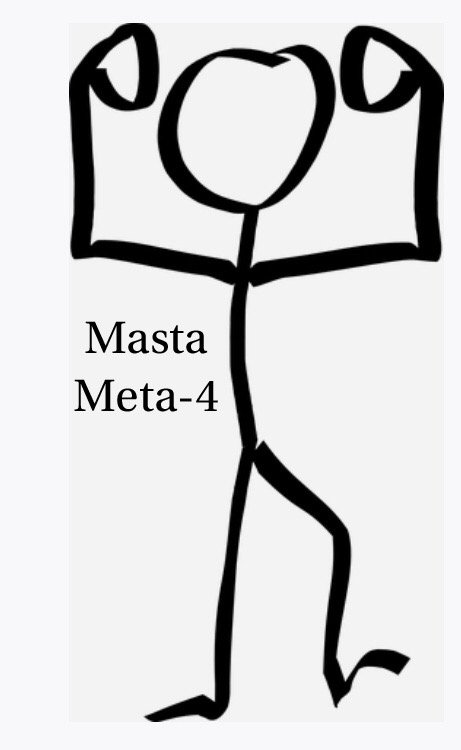 "Yo.. Alright. Yo.. Ok. Now listen up!
It's Meta-4. I even hyphenated it for you.
Poor you. Suckin my gas like a hot air balloon.
Don't you? Got like four kids you should tend to?
Or maybe they're my offspring, don't want nothin to do with you.
This is new to you, not me, I'm a pro like major league.
Learn your position like a team, start by gettin on your knees.
Make yourself useful like a clock on New Year's Eve.
When it strikes twelve I might tell you a couple things you really need.
Your vagisil ain't smellin well, exit door ain't me, it's for your disease.
Who wants more of me?
Easy question when a pair of smothered balls is opposition.
You're only good for one thing trick, you already know what it is.
It ain't minding your own business ain't no way you can handle it.
Like 14 dudes at once when you know 13's the limit.
Yo your voice should be unplugged and packaged on the shelf.
Only Mic you should be talkin to is the one below my belt!"
"AhHhhHhhh"
Oh, woah, woah, woah, fire back and forth! Congratulations both of you - You both killed it! Thanks for putting on a great show - The community appreciates it. They're gonna have a tough time calling this one, let's see what the crowd thinks:
Ladies and gentlemen, musicians and groupies, you know what's next - Vote! Who's goin home with 3.6.5 of Braggin Rights? Check out the contest rules if you haven't already.
2 people that should bring their #writing to the #comedy stage:
Queen @puravidaville - I really just wanted to do this: Did you see the dessert dish she posted on Friday? Go check out Lemon Blueberry Cake w/ Lemon Zest Coconut Frosting: food fight friday ya'll. She just hit 900 Upvotes! 900?! Congratulations beautifullest. Dear Steemit, take her to 1,000!
@abh12345 - Bartenders have to be #funny or no fiat money and you were just saying your phone texting skills are rusty anyway. And I just used the #engagement hashtag.