Colourful Photography Contest - Original Painting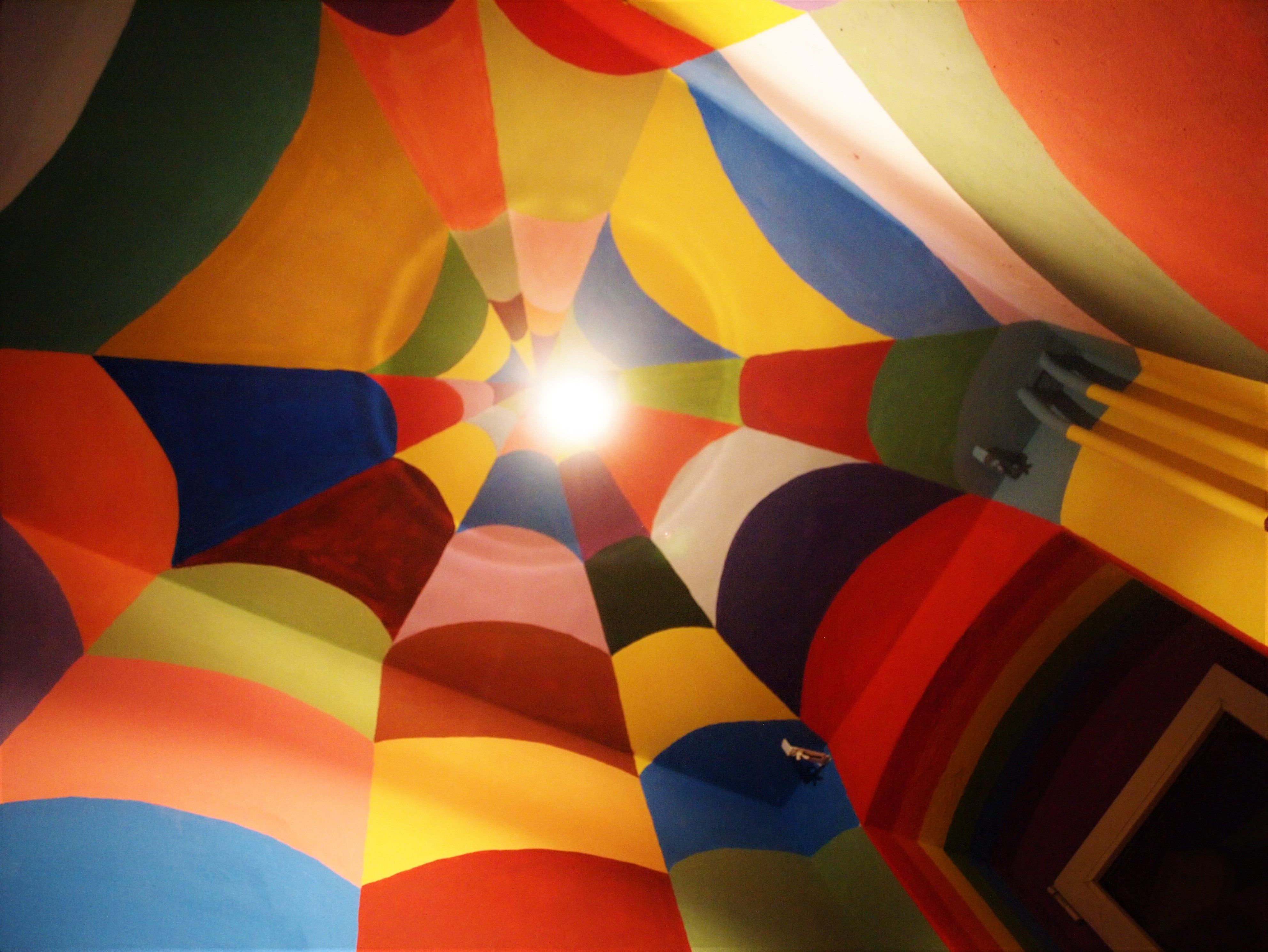 This is my entry to the #colourfulphotography contest by @juliank. The wall and ceiling painting you can see was created by @sature and me in @kaliberlin. We hope to open the shop soon. A first steemit meetup there is also in the process of planning. In some minutes we will leave to continue painting and install the sink.
You can find the post to the photochallenge here.
Lots of Light and Love <3