ITS THAT TIME OF THE YEAR!
---
It's that time of the year!
---
At this time of the year, anglers on the East Coast (United States) are starting to gear up for the annual Shad (aka freshwater tarpon and aka as a poor man's tarpon) spawning run. Their anadromous migration is the start of the fishing season here in the Potomac waters of Virginia for most anglers. My fishing season never ends!
In this photo you are seeing streamer flies meant for Shad fishing. It is believed that the shad do not feed when on their spawning run and that they only strike our streamers out of aggression. Hence the colorful wet flies, the more colorful and shiny the easier it is for the shad to see.
Photo taken with my iPHONE. I need to get in the habit of using my Nikon D750 more offer...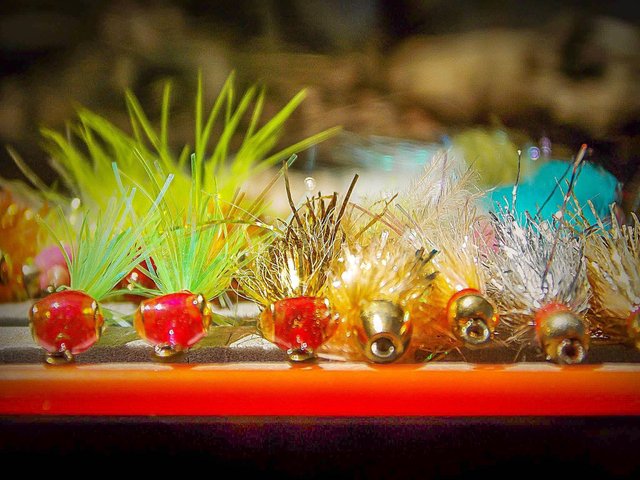 Be sure to click on the image to view full screen!
---