These large red orbs added some large explosions of color to this new pavilion.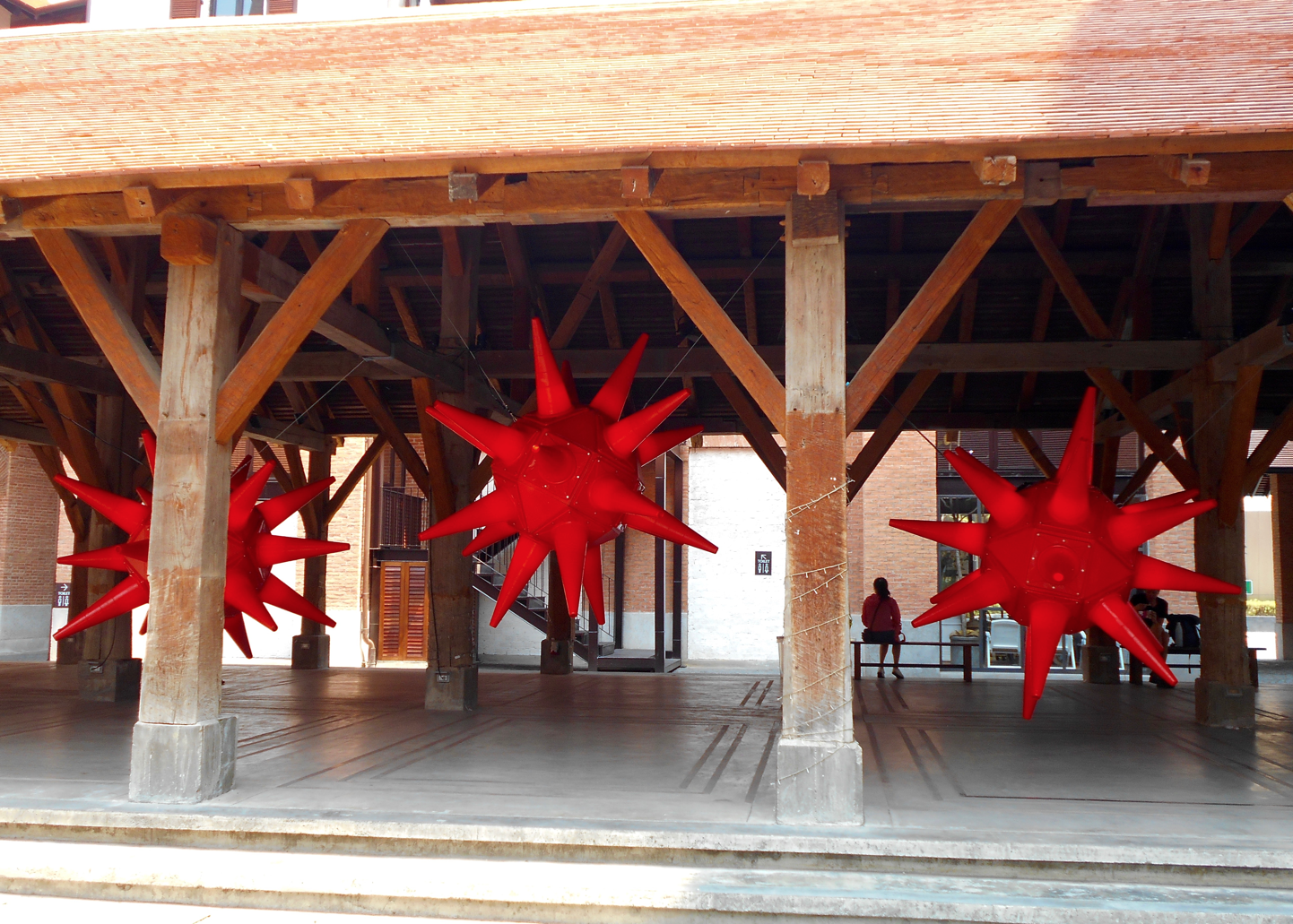 [Right-Click Here to Enlarge Photo]
Useless spiked red balls
These bright orbs were taking up plenty of the public space at this new mall in Chiang Mai. When I first passed by, it seemed rather foolish to fill up this covered event space with these spiked balls.   
However, it turns out that these artistic objects were placed there temporarily, as part of the opening celebrations. A few weeks later, when I again passed by, those exploding orbs were gone, and the space was being used by the public.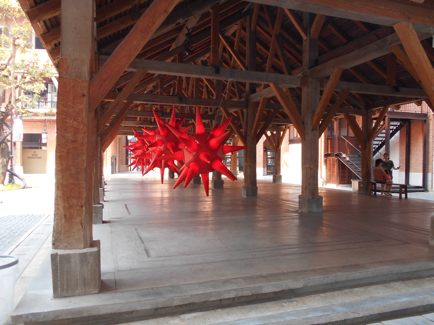 … aka "art" – of the ephemeral sort
Once they were gone, I kinda missed those ephemeral flashes of color. Who knows, maybe they're in storage somewhere, and maybe they will come back sometime and just "hang around" for a few days, once again adding color to the space.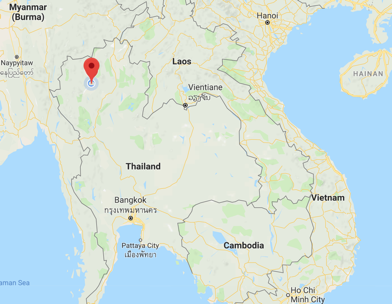 Location –
Chiang Mai, Thailand, on Google Maps
This is my entry in
@juliank
's Colourful Photography contest.