I took these images with my brand new 6mp Nikon D70 back in 2004. The graffiti art was painted on the walls of the underpass at Lawson railway station in the Blue Mountains west of Sydney.
It's my entry in this week's #colourfulphotography contest by @juliank.
You gotta admit, they are colourful ...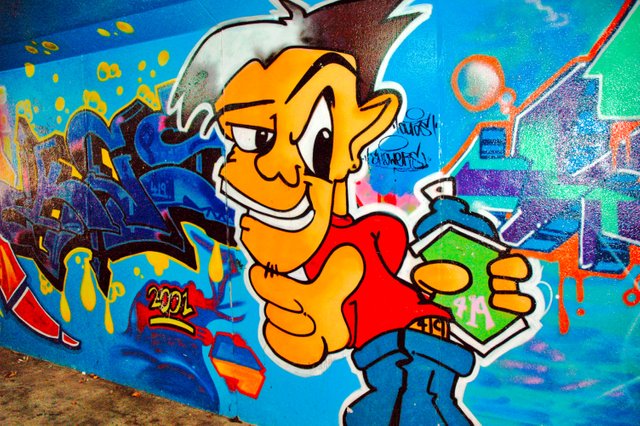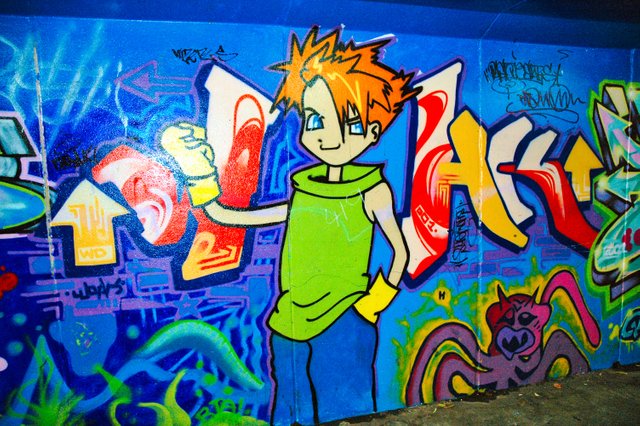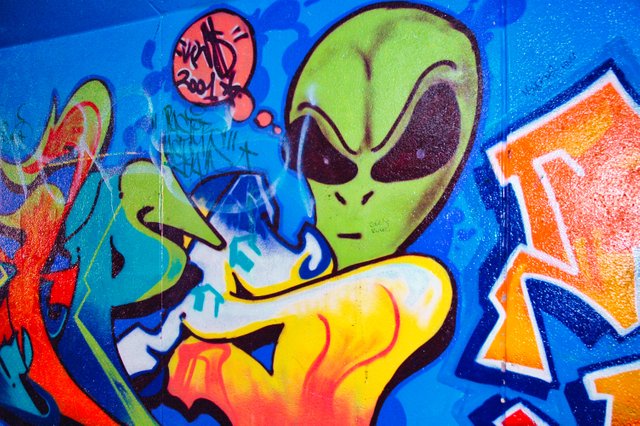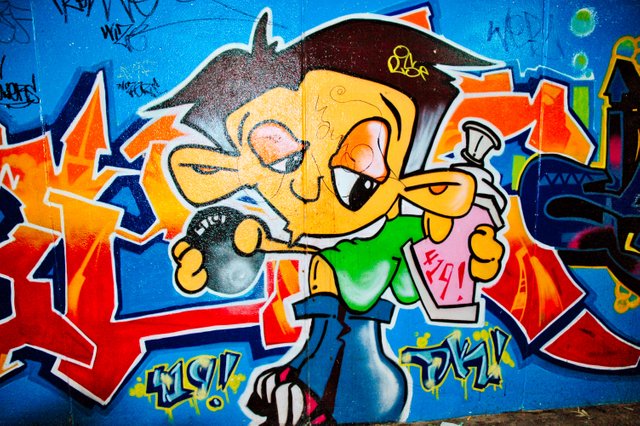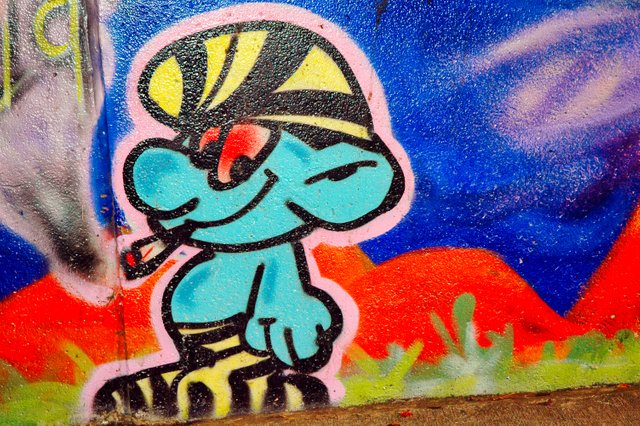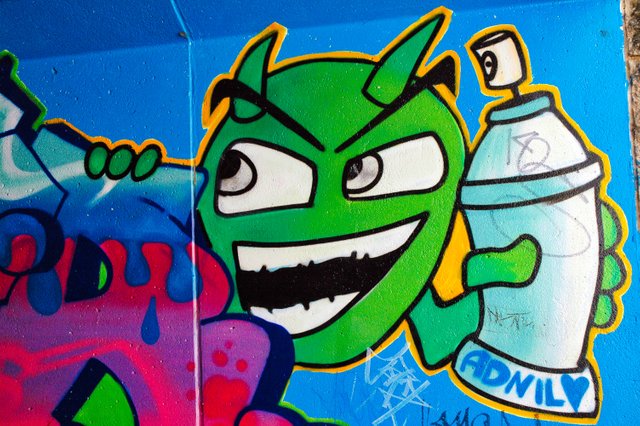 ... and pretty cool too.
So, is it art or just graffiti on a wall?
To see more of my photography, come check me out at @atnicholson.