📸ColorChallenge - Monday Red🎈
Red is one of my favourite colours.
It's very easy to find red clothes in my closet. I have a lots of red shirts, red skirts, and red bags. As tou can see, my profile picture is also a red chinese dress. So I can say that red is my favourite colour.
In the pictures below, I searched for a pairs of shoes. I didn't not expected to buy the red shoes at all but finally can you guess which one did I buy?
Actually I didn't buy the red one but I bought the one that I wore in the last picture. All of them are very cute. To be honest I want to buy them all but I can't cause I need to spend money on the others things also. 😂
One never enough for women but man. ❤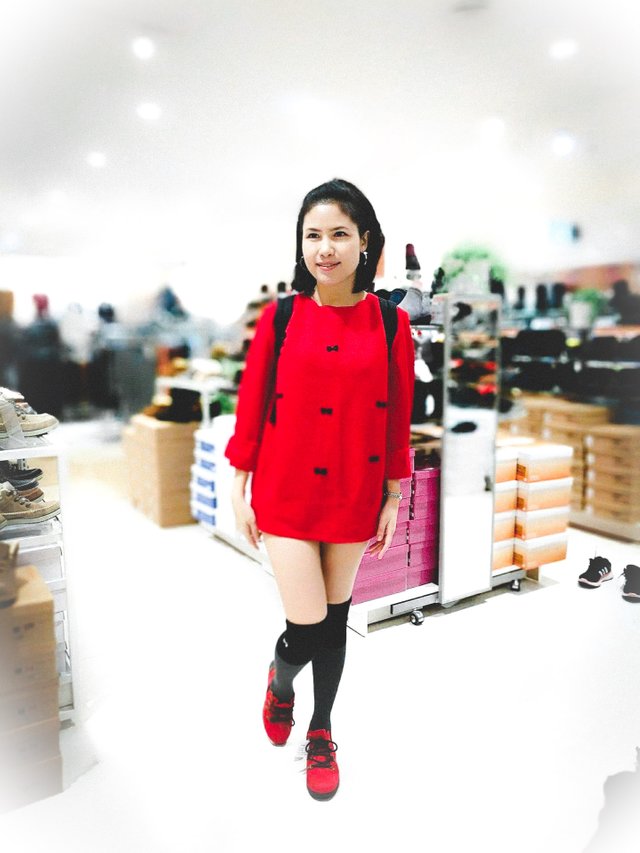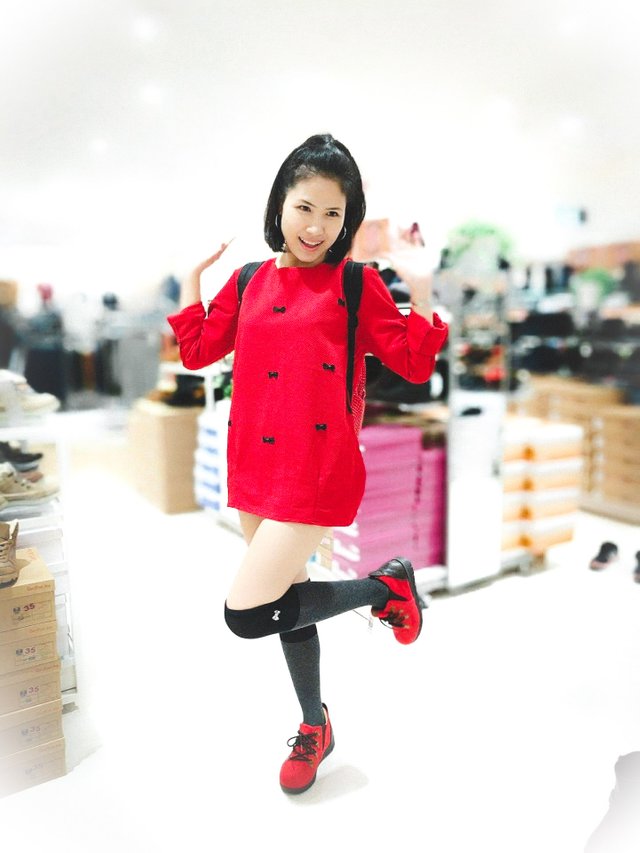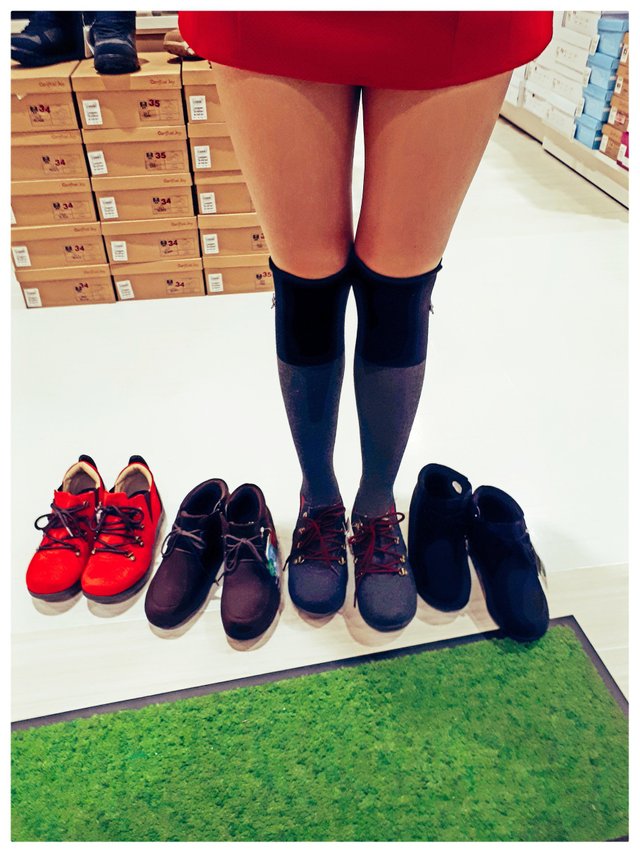 The photos took by smartphone google pixel 1.