Color Challenge: Thursday Green
Our in-home renovations have included carpet removal, laying vinyl, updating loght switches and covers, and painting walls. This is our game/dining room. Three walls are painted a calm green. The fourth is an equally calm blue that will be carried over into our kitchen.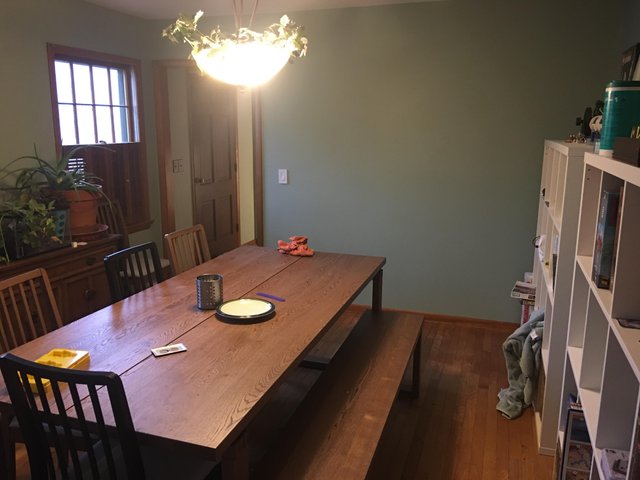 I love this green for so many reasons, but one is it makes my plants look brighter. These were moved from two other rooms and grouped on our buffet to soack up sunlight and add to the joyful living feeling this room has.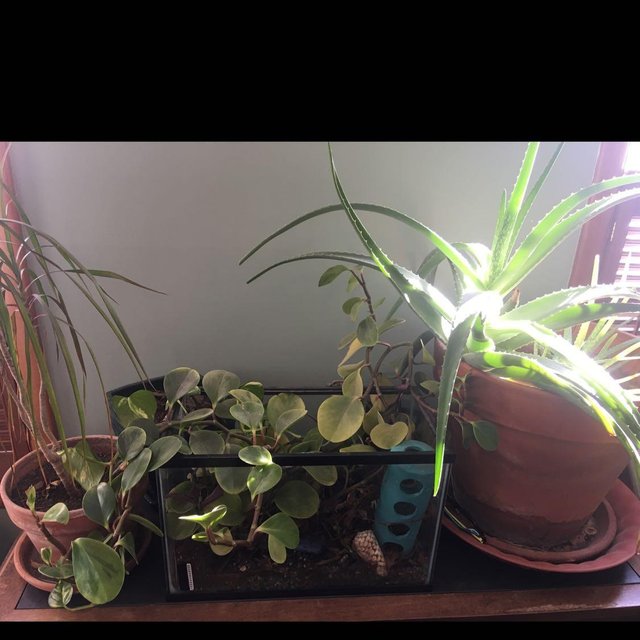 This light and decorative garland were brought in from our breakfast nook, the light fixture there replaced with one more flush to the ceiling.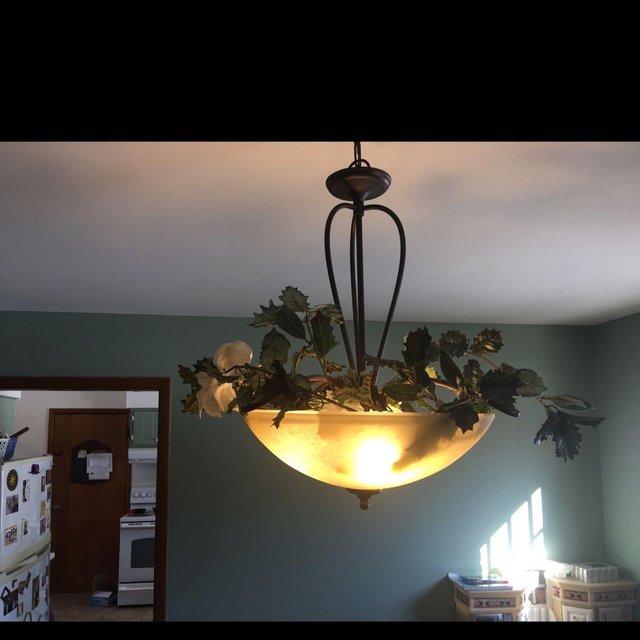 Finally, this Stuart Half Beam was built by @nat5an's grandfather. When he passed away, it was gifted to us. It is an important piece of family inheritance, perfect for accompanying Nathan's favorite games and constructions and to contrast the blue wall.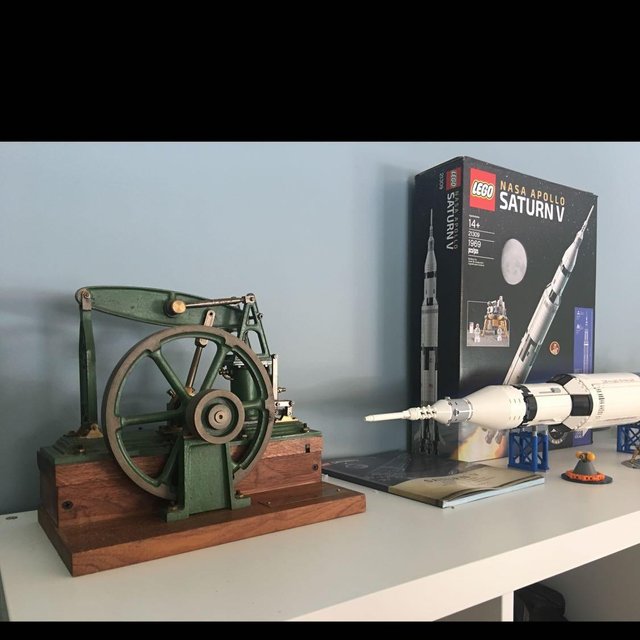 I'll have to visit my favorite room next, although this one is high on my list now that the wallpaper, carpet and former colors are gone.
What do you love about your home?
Don't forget, best comment on this account or @shawnamawna each week gets 5SBD reward.