Late peppers for Monday Red
The autumn this year is abnormally warm, so I kept plants on the balcony far longer than usual. "The plants" include couple of peppers, which I decided to finally harvest yesterday.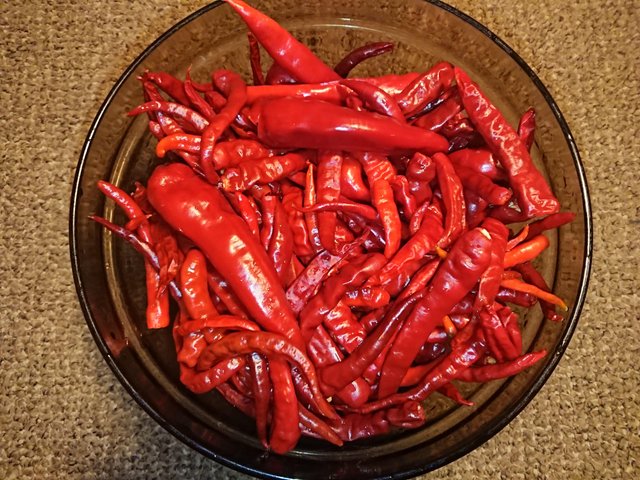 I've used my brother's phone for that picture and it's the most acceptable one - for some reason all other pictures were "over-red" as if the peppers were shining red above sensor capacity.
The bigger ones are rather mild, the smaller are classical pepperoni so not too spicy either (for my taste 4-5 of such peppers per kilogram of meat is just right). Despite relatively low hotness, after I marinated them, my fingers were on fire for couple of hours. I should've used rubber gloves for that work. At least I've managed to avoid this kind of trouble :o)