Yesterday I looked through the window and saw these red flowers in the garden!
"Ahah, perfect for #MondayRed #ColorChallenge by @kalemandra!!"
Does anyone know what is it?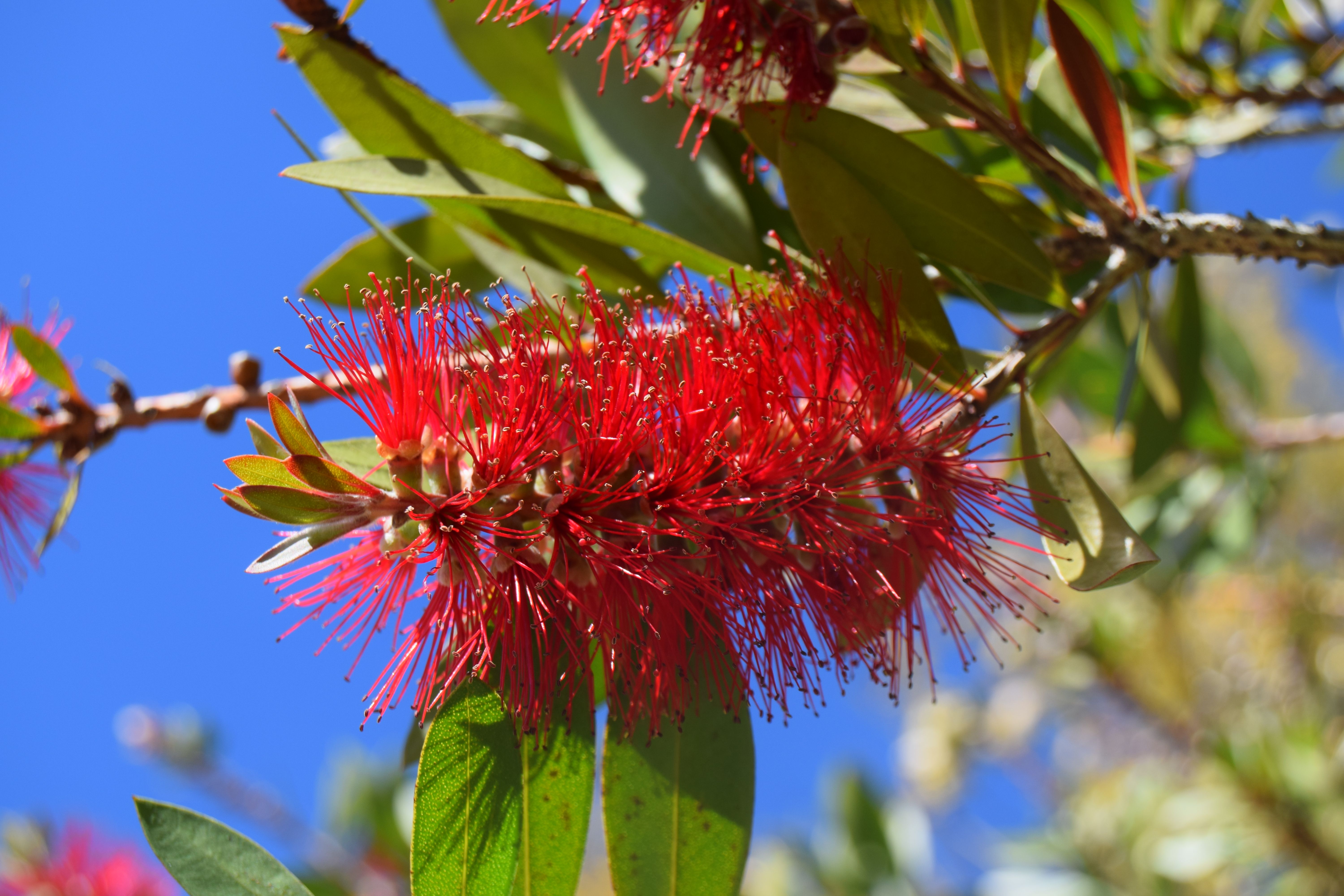 In Portugal (but not only) it is commonly referred as bottlebrushes!!
It's pretty obvious due to their cylindrical shape resembling a traditional bottle brush.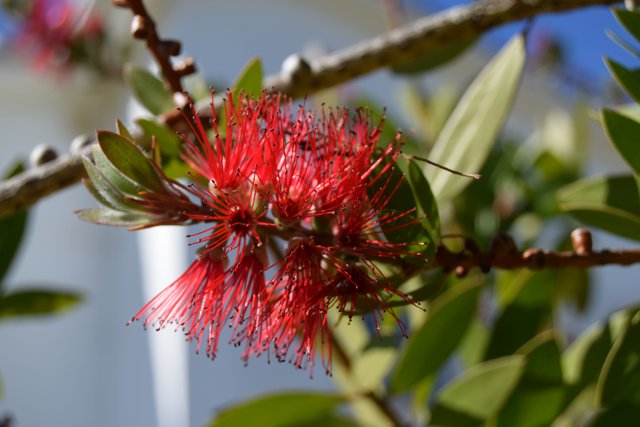 This plant belongs to the Callistemon genus, which is a native genus of shrubs in the family Myrtaceae, endemic to Australia.
In Portugal we also have one native plant in Myrtaceae family: Myrtus communis.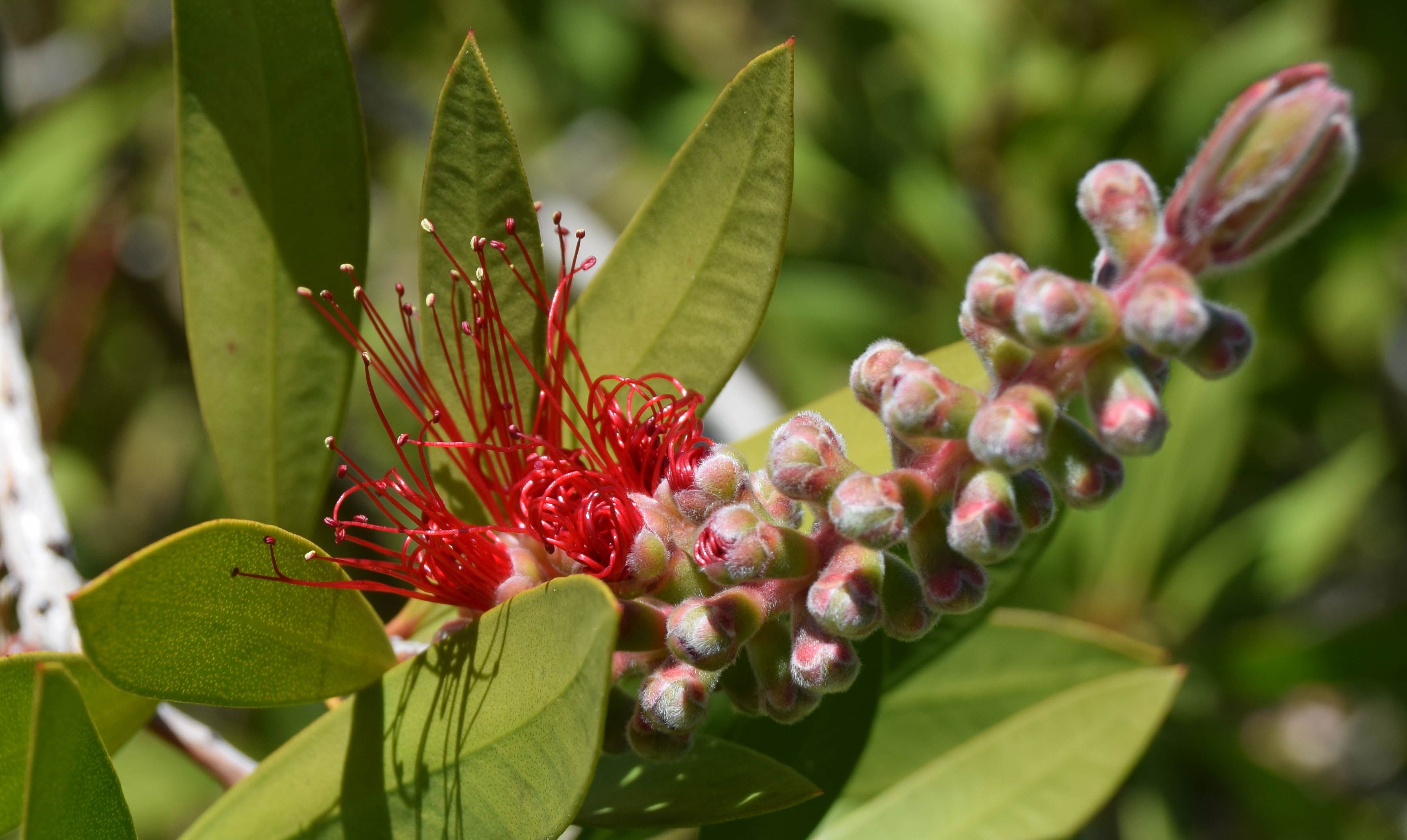 You must already know my predilection for native plants, but these red bottlebrushes flowers, with its long colourful stamens are quite unique and beautiful.
It is a popular plant in our gardens, and so far not naturalized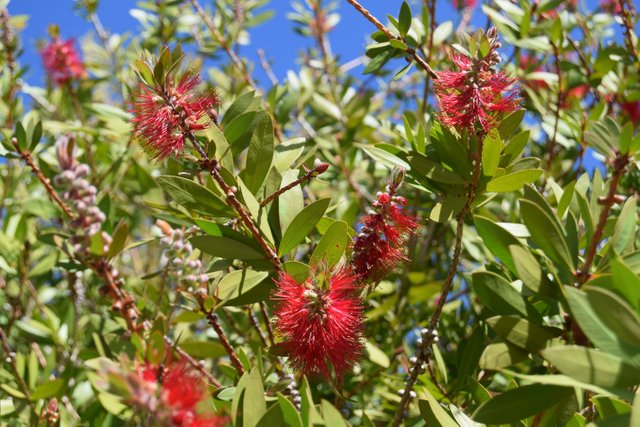 When an exotic plant became naturalised means that it can start occupying native habitats, turn in an invasive plant. At least in Portugal that doen't seem to happen (at least not yet)!! I found some Callistemon sp. are invasive in the USA, South Africa,..., hoppefully not where you live!
This is my contribution to @kalemandra #CollorChallenge and a small contribution to science knowledge (at least I learned something today while searching for the names of this plant!)
Have a great week!
---
---
Thanks to @steemitboard for creating this awesome badges!
---









---
---
Please do not forget to check the other daily photography challenges:
Weekday Challenges:
Other challenges